Who Is Juanita Hardy, Sidney Poitier's Ex-Wife?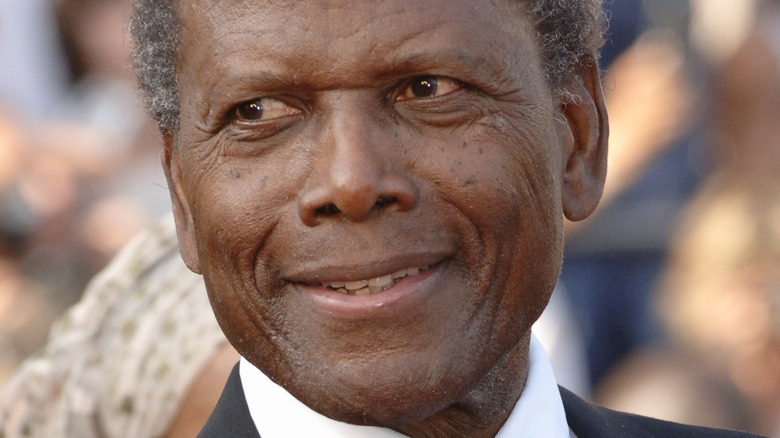 Featureflash Photo Agency/Shutterstock
Sidney Poitier's death is a significant blow to Hollywood, with the actor leaving behind a dynamic legacy of critically acclaimed films and one-of-a-kind performances. He will be remembered for the quiet intensity he brought to complex characters, strictly taking roles that broke the typecasting that would often fall to Black actors.
In an interview with Oprah Winfrey in 2000, per CNN, Poitier detailed his experience starting out in the cultural landscape of the '50s and '60s. "(Blacks) were so new in Hollywood. There was almost no frame of reference for us except as stereotypical, one-dimensional characters." He continued, "I had in mind what was expected of me — not just what other Blacks expected but what my mother and father expected. And what I expected of myself."
This selective standard and his natural talent led to a robust filmography, featuring titles such as "Guess Who's Coming to Dinner," "In the Heat of the Night," and "Lilies of the Field," the film that led to his Best Actor Oscar win. At the age of 94, the death of Poitier comes after a rich life of opportunity, craft, love, and family. He leaves behind his wife of 46 years Joanna Shimkus and his six daughters. Poitier had four of his children with ex-wife, Juanita Hardy, confirmed by NBC News. Little is known about Hardy today, but she was part of the star's life at the rise of his career.
Sidney Poitier and Juanita Hardy called it quits after an affair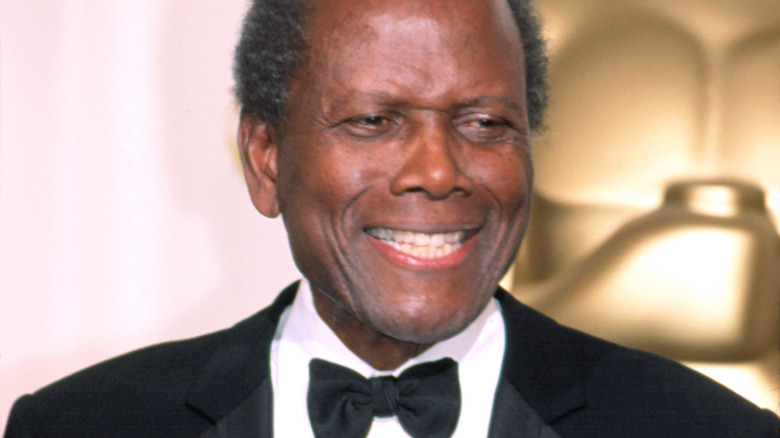 Everett Collection/Shutterstock
Sidney Poitier and Juanita Hardy married in 1950 after dating for three months, according to Who's Dated Who, and raised a family in Stuyvesant, New York along the Hudson River. The couple had four daughters: Beverly, Pamela, Sherri, and Gina. In 1959, Poitier entered an affair with actor Diahann Carroll after the two met on the set of "Porgy and Bess."
Carroll was also married at the time, but their friendship quickly turned romantic and the affair lasted for nine years, per AmoMama. An agreement was made between the two to end their marriages, but only Carroll acted on the pact initially. Poitier felt a responsibility to his young daughters and stayed put for several more years to care for them. After 14 years of marriage, Hardy and Poitier divorced in 1965.
Despite Poitier and Carrol's compatible relationship status, the two also called it quits in 1967. As for Hardy, she has stayed out of the spotlight and media since the marriage. A LinkedIn page for Hardy shares that she attended Livingstone College and holds a Bachelor of Science Degree in Mathematics, later doing graduate studies at George Washington University. She is the "Founder and Managing principal of Tiger Management Consulting Group," and with 45 years of business experience, has been a nonprofit leader, collector, and an IBM professional.
It is clear her time and love with Poitier will always be significant, no matter how distant the memory.