Who Are Sidney Poitier's Children?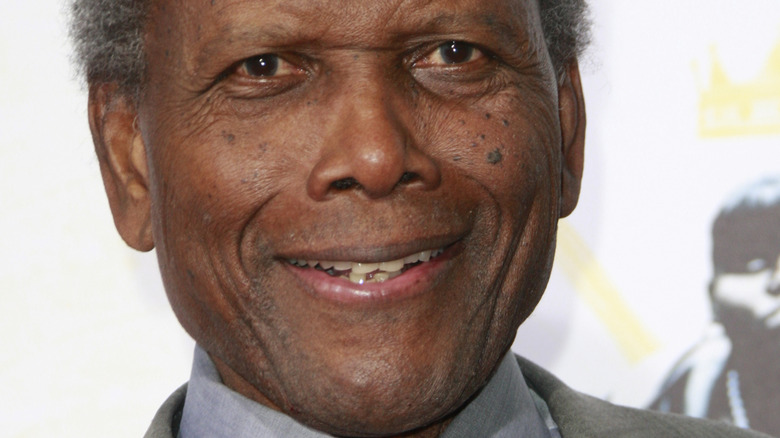 Joe Seer/Shutterstock
Sidney Poitier left a tremendous legacy as an actor and director throughout the decades, becoming best-known for his work in films such as "Guess Who's Coming to Dinner?" and "Lilies of the Field." The latter, released in 1963, won Poitier the Academy Award for Best Actor, making him the first Black actor to receive that achievement — and paving the way for other performers in the years to come, according to The New York Times.
"Before Sidney, African American actors had to take supporting roles in major studio films that were easy to cut out in certain parts of the country. But you couldn't cut Sidney Poitier out of a Sidney Poitier picture," actor Denzel Washington said in a 2002 speech at the Academy Awards, where Poitier received an honorary award. "He was the reason a movie got made — the first, solo, above-the-title, African-American movie star. He was unique." 
It was announced on January 7 that Poitier tragically died at the age of 94. The actor was married twice, first to Juanita Hardy from 1950 through 1965, before marrying Joanna Shimkus in 1976. He had children from both marriages, many of whom have spoken publicly about their father previously.
Sidney Poitier had six children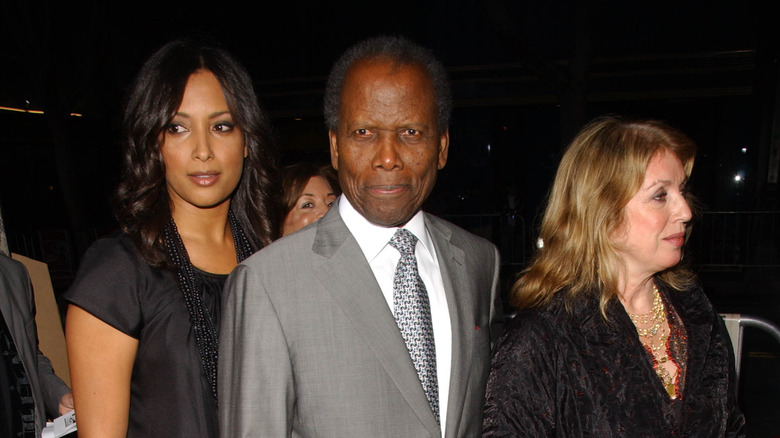 s_bukley/Shutterstock
Actor Sidney Poitier has died, leaving behind his legacy to his six children. During his first marriage to Juanita Hardy, the couple welcomed Beverly, Pamela, Sherri and Gina. Poitier later went on to have two more daughters, Sydney and Anika — who is pictured above — with his second and longtime wife Joanna Shimkus for a total of six children, according to USA Today.
"I live my life as we have discussed, and my children see that. After I won the Screen Actors Guild award [for lifetime achievement], one of my daughters said to me, "You're pretty good, Dad." Now this is a kid who most of the time thinks I'm just an old fuddy-duddy, so I know when she says things like that, she's saying a lot more," Poitier told Oprah in a 2000 interview. "I think my children would be unlikely to say that I'm easy. But in general, I'm perceived as a person who's relatively easy to get along with."
For Poitier's 90th birthday in 2017, The Hollywood Reporter gathered his full family in celebration for a photo. "We're blessed to have him as a dad. The world knows him as this iconic, legendary, historical figure. But he's also just a really, really good dad," Poitier's daughter, Sydney, told the same publication in 2013. Our thoughts go out to Poitier's family and loved ones at this difficult time.