Adele Reveals She May Never Tour Again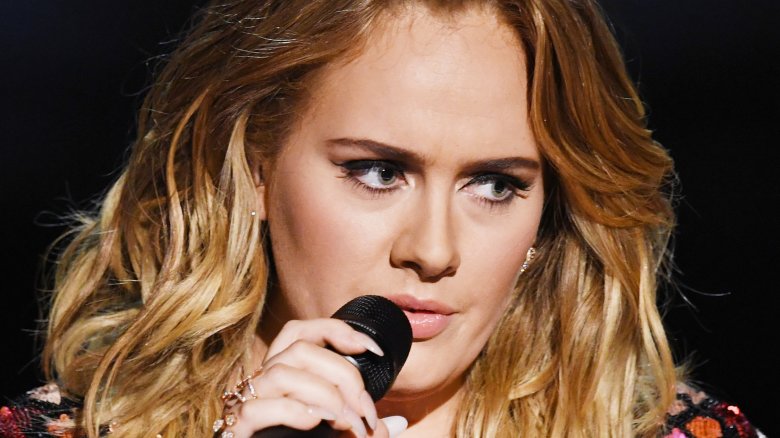 Getty Images
It might be time for fans to say goodbye to the "Hello" singer.
For the June 29 concert of her 25 world tour, Adele reportedly included a handwritten letter in each guest's program, announcing that her performance may very well be her last—on tour, that is.
"So this is it. After 15 months on the road and 18 months of 25, we are at the end," the 29-year-old wrote (via Entertainment Tonight). "We have taken this tour across UK, Ireland, throughout Europe, all over America and I finally got to go to Australia and New Zealand too. Touring is a peculiar thing, it doesn't suit me particularly well."
Calling herself a "homebody" who has had a "terrible history of touring," Adele, who had been performing in London, added, "I've done 119 shows and these last four will take me up to 123. It has been hard out an absolute thrill and pleasure to have done. I only ever did this tour for you and to hopefully have an impact on you the way that some of my favorite artists have had on me live."
"I wanted my final shows to be in London because I don't know if I'll ever tour again, and so I want my last time to be at home," she continued. "Thank you for coming, for all of your ridiculous love and kindness. I will remember all of this for the rest of my life. Love you. Goodnight for now."
Adele's opened up about retiring from the stage before. In late March 2017, she hinted at the idea of never touring again. "Touring isn't something I'm good at – applause makes me feel a bit vulnerable," she told a New Zealand crowd. "The only reason I've toured is you. I'm not sure if touring is my bag. My greatest accomplishment in my career is this tour."
While being a "homebody" may be one of her reasons for quitting touring, Adele may also have her family on her mind. She married her longtime boyfriend Simon Konecki, with whom she shares a 4-year-old son, Angelo, likely sometime in 2016—although the exact date has been kept secret—and she's reportedly ready to have another child. "My womb is starting to ache a little bit," she reportedly revealed on tour. "It's like, 'Baby, baby, baby. Need a baby, need a baby.' I'm not pregnant. I won't get pregnant until the end of the tour."
Let's hope Adele only needs a break from touring—we don't know that we'd be okay without at least the chance of hearing her beautiful voice live again!