Kendall, Kylie Jenner In Hot Water Over Controversial T-Shirts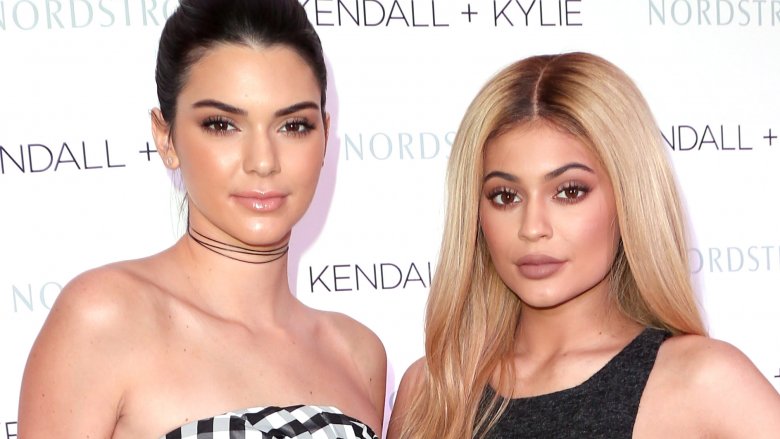 Getty Images
Kendall and Kylie Jenner are facing major backlash after their clothing line launched a new set of "Rap v. Rock" t-shirts in which their faces and initials were superimposed over the likes of Ozzy Osbourne, Notorious B.I.G. and Tupac, among others.
After their release, the t-shirts received an overwhelming amount of complaints from music fans and family members of the rap and rock legends depicted on the t-shirts, including one from Biggie's mother, Voletta Wallace. "I am not sure who told @kyliejenner and @kendalljenner that they had the right to do this," Wallace wrote on Instagram. "The disrespect of these girls to not even reach out to me or anyone connected to the estate baffles me. I have no idea why they feel they can exploit the deaths of 2pac and my Son Christopher to sell a t-shirt. This is disrespectful , disgusting, and exploitation at its worst!!!"
"Girls, you haven't earned the right to put your face with musical icons. Stick to what you know...lip gloss," added Sharon Osbourne, the wife of Ozzy Osbourne, in a stinging tweet.
The Jenner sisters even managed to upset the band The Doors, who issued a cease and desist letter over one t-shirt in which Kendall superimposed her face over the band's logo.
"This is a case of people who fashion themselves as celebrities who are famous for being well-known but don't actually do anything trying to utilize and steal and capitalize on the legacies of those who actually did do something and created amazing art and messages," Jeff Jampol, manager of The Doors and the late Jim Morrison's estate, told Rolling Stone. "It's ironic, at least, and criminal, at worst, both morally, ethically and artistically.
Rolling Stone added that Wallace also issued a cease and desist letter to the Jenner sisters.
In wake of the scandal, the Jenner sisters posted identical apologies on Twitter, admitting the t-shirts "were not well thought out." (Ya think?) "We deeply apologize to anyone that has been upset and/or offended, especially to the families of the artists," they wrote. "We are huge fans of their music and it was not our intention to disrespect these cultural icons in anyway [sic] ... We are very, very sorry."
The t-shirts, which went for a ridiculous $125 a pop, have since been pulled, according to reports.
Still, it doesn't appear that Kendall and Kylie are out of the woods just yet. In a statement to People magazine, Voletta Wallace said, "While we appreciate that the Jenners have made an apology and pulled the unlawful and unauthorized items, this matter has yet to be resolved."
This is just the latest controversy for the Kardashian-Jenner family. In April 2017, Kendall starred in an absurd ad for Pepsi that was quickly pulled after it was accused of downplaying the Black Lives Matter movement.