The Tragic Death Of Bob Saget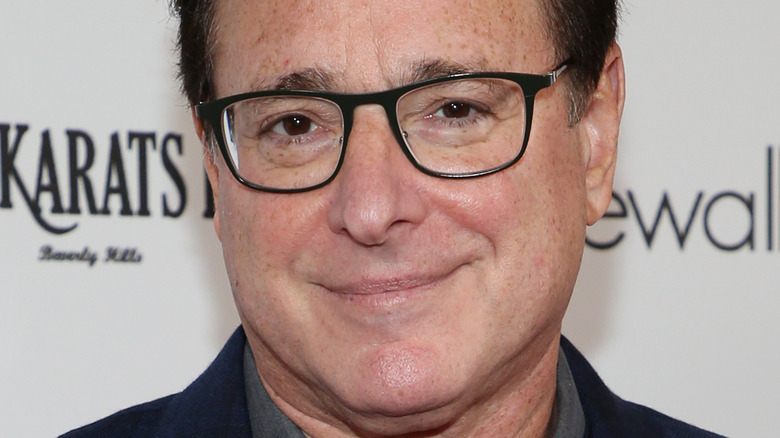 Phillip Faraone/Getty Images
Renowned comedian and television star Bob Saget has died, according to a tweet from the Orange County Florida Sheriff's Department. He was 65 years old. Saget reportedly died sometime on Sunday afternoon, per TMZ, a fact which seems corroborated by the Orange County Sheriff's Department. "Earlier today, deputies were called to the Ritz-Carlton Orlando, Grande Lakes for a call about an unresponsive man in a hotel room," the sheriff's department tweeted. "The man was identified as Robert Saget & pronounced deceased on scene. Detectives found no signs of foul play or drug use in this case." His official cause of death is still unknown as of this writing.
Saget, who was probably best known for his role as Danny Tanner in "Full House," had been in Florida as part of his other great love — comedy. TMZ reported the actor had been touring the country with his standup routine. The tour began in September 2021 and was supposed to last until May. He had just been in Jacksonville, Florida on Saturday night, and posted about the experience on his Instagram. He wrote, in part, "I loved tonight's show ... in Jacksonville. Really nice audience. Lots of positivity ... I guess I'm finding my new voice and loving every moment of it."
He is survived by his wife, Kelly Rizzo, and their three children, who have yet to comment about this tragic event, though plenty of others have taken to social media to express their condolences.
Bob Saget's fellow comedians remember him fondly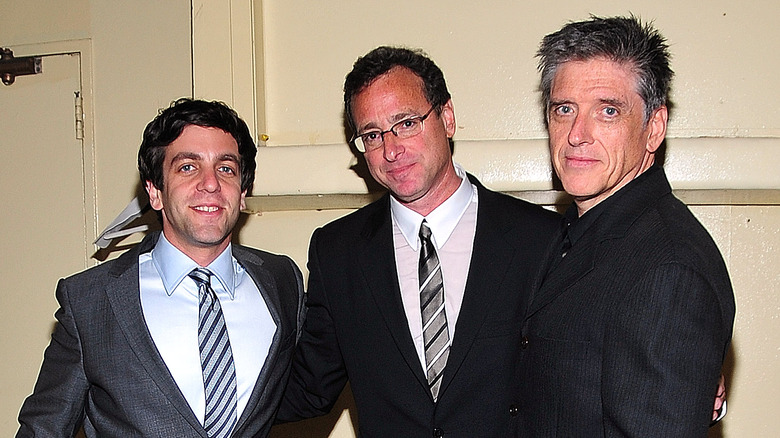 John M. Heller/Getty Images
While none of his family — either real life or "Full House" — have commented on Bob Saget's death as of this writing, fellow comedians took to Twitter to express their feelings, and many had positive things to say about the man who entered our living rooms every week for a decade.
In perhaps a prescient tweet, B.J. Novak wrote, "I have always and will always love Bob Saget," on January 3, with a link to an episode of Saget's podcast, "Bob Saget's Here For You," that Novak guest appeared on. On Sunday, Novak seemingly felt he wrote all he needed, and simply tweeted a broken heart emoji. Kathy Griffin appeared to agree with Novak's words, tweeting, "Seeing this tweet from B.J. six days ago and I agree. You couldn't find a nicer or sharper wit than Bob Saget. Shocked and devastated."
"Bob Saget was a beloved and boundary-pushing comedian. He'll be missed," the official Comedy Central Twitter account wrote. "There wasn't a kinder person in Hollywood than Bob Saget. I am having trouble wrapping my head around this. I do not want to believe this. It's all too much to handle," Josh Gad expressed. "I'll miss Bob Saget so much. He was as kind as he was funny," Nikki Glaser shared.
Saget made his mark on those who knew him and watched him perform. He will be missed.