Meghan Trainor Celebrates 1-Year Anniversary With Spy Kids Star Daryl Sabara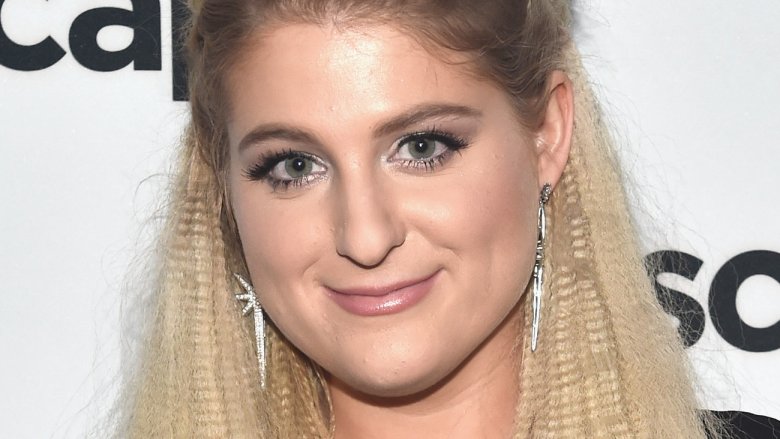 Getty Images
The "Me Too" singer just marked one whole year with boyfriend Daryl Sabara. 
Meghan Trainor took to Instagram to share a sweet compilation video of moments with Sabara, showing the two of them ice skating, playing the piano together, and more. Beside the video, Trainor wrote, "An entire year with the love of my life. I am truly the luckiest girl in the world."
The 23-year-old continued, "Thank you @darylsabara for loving me and making me feel beautiful and special every single day this year. Thank you for making me a better songwriter. I love you with all of my heart."
Trainor also thanked her brother Ryan for making the video.
Sabara, who many may recognize from the 2001 movie Spy Kids, also shared a heartfelt message on social media in honor of his anniversary with Trainor. Posting a video of Trainor from behind, singing as she gets her makeup done, Sabara wrote, "From the moment I met you I was mesmerized by everything you said and everything you do."
"You are the greatest person I know, and I'm so lucky to call you my best friend. I will love you forever and for always. You are my whole world," Sabara, 25, went on. "Thank you for the most amazing year. Happy Anniversary @meghan_trainor."
Aww.
Trainor previously opened up about her relationship with Sabara in a May 2017 interview with Cosmopolitan. "I never really felt sexy with guys before. No one expressed how they liked my body out loud in the bedroom until I met Daryl. He is obsessed with it — every inch," she told the magazine. "And that has improved my confidence more than even 'Bass' did. He's a champion, so we're in heaven."
Sounds like the two stars are head over heels for each other.