Who Inherited Farrah Fawcett's Money After Her Death?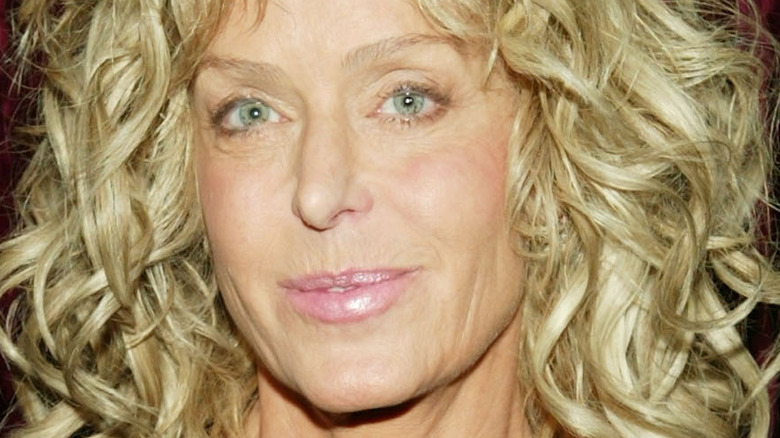 Frank Micelotta/Getty Images
Farrah Fawcett was a small-town girl from Texas who never intended to be in showbiz, but her good looks weren't about to let her go unnoticed. In her freshman year at the University of Texas at Austin in 1965, Fawcett was crowned one of the most beautiful female students on campus, a contest that made her photos travel all the way to Los Angeles, as Texas Monthly magazine detailed in 1982. 
Agent David Mirisch reached out to the 18 year old, but she initially refused. His calls continued to come in for three years until 1968, Fawcett agreed to meet with Mirisch. Fawcett went on to become one of the country's most recognizable faces as one of the original "Charlie's Angels." Fawcett showed her talents went beyond her beautiful face, earning six Golden Globe nominations and four Emmy nominations throughout her career. 
Fawcett died of cancer on June 25, 2009. Because she died just hours before Michael Jackson, coverage of her death was largely overshadowed, as CNN noted. However, her three-year-long battle was well-documented in the media and chronicled in the NBC documentary "Farrah's Story," which came out just a month before she died and earned her her fourth Emmy nomination. Fawcett continued to make headlines posthumously when the media revealed the contents of her living trust — especially as it referred to her longtime partner and baby daddy, Ryan O'Neal.
Farrah Fawcett left Ryan O'Neal nothing in her trust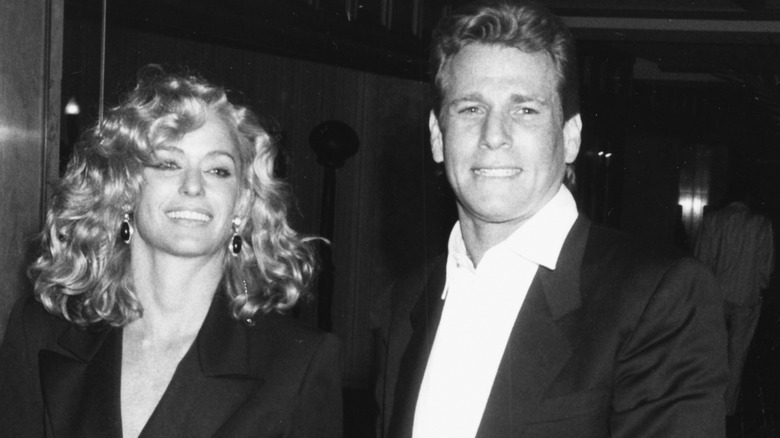 Kevin Winter/Getty Images
Farrah Fawcett became involved with "Paper Moon" star Ryan O'Neal in the 1970s, a relationship that lasted her whole life — with many ups and downs. While Fawcett and Ryan welcomed a son, Redmond O'Neal, in 1985, the two never tied the knot. Though they separated in 1997 after Fawcett walked in on Ryan in bed with actor Leslie Stefanson, the two rekindled their romance in 2001 and stayed together until her death, per Vanity Fair.
While their relationship had been notoriously tumultuous, Fawcett still shocked the public when she left nothing in her living trust to her partner of 30 years, as Radar reported in November 2009. Fawcett left the bulk of her $20 million estate, about $4.5 million in cash, to her only child, Redmond O'Neal. The "Charlie's Angel" star also left half a million dollars each to her father James and nephew Greg Walls. 
Fawcett set aside another $100,000 for Greg Lott, a former University of Texas football player whom she dated back in the day. In 2013, Lott told ABC News he and Fawcett reconnected in 1998 and continued to have a relationship until her death. In addition to her family members and supposed lover, Fawcett left an undisclosed amount to the Farrah Fawcett Foundation, which she set up to raise funds for cancer research, according to Celebrity Net Worth.
Inside Ryan O'Neal's dispute over Fawcett's Warhol portrait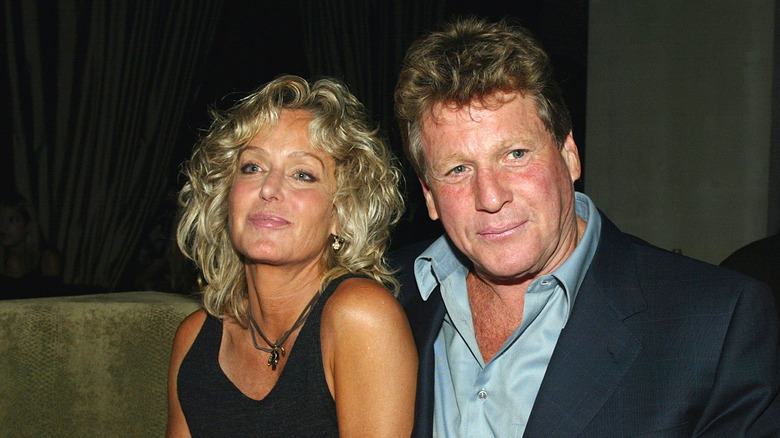 Kevin Winter/Getty Images
Farrah Fawcett, a former art student and art lover, left her collection to the University of Texas at Austin after she died. But when her alma mater received the donations, it noticed one major piece of artwork was missing: one of the two famous 1980 Andy Warhol portraits of Fawcett estimated to cost up to $30 million, as ABC News reported in 2013. UT filed a lawsuit against Ryan O'Neal, but a jury found that the actor had the right to keep the Warhol original after the actor successfully argued that the artist gave him the painting as a gift, CNN reported. 
The court decision was a major win for Ryan after he was left out of Fawcett's living trust, a point that had caused conflict between them, as his son, Griffin O'Neal, told Vanity Fair. According to Griffin, his father had stayed with Fawcett after learning of her cancer diagnosis just in hopes of inheriting her fortune. "All those crocodile tears! ... I consider him a vulture presiding over a carcass. Ryan thought he was going to get everything," Griffin told the magazine.
Just days before Fawcett's death, Ryan told ABC News' Barbara Walters that he and Fawcett were set to get married. "We will, as soon as she can say yes ... Maybe we can just nod her head," he laughed, adding he intended to dress "like a gigolo."