Kanye West Under Investigation For Alleged Incident With Fan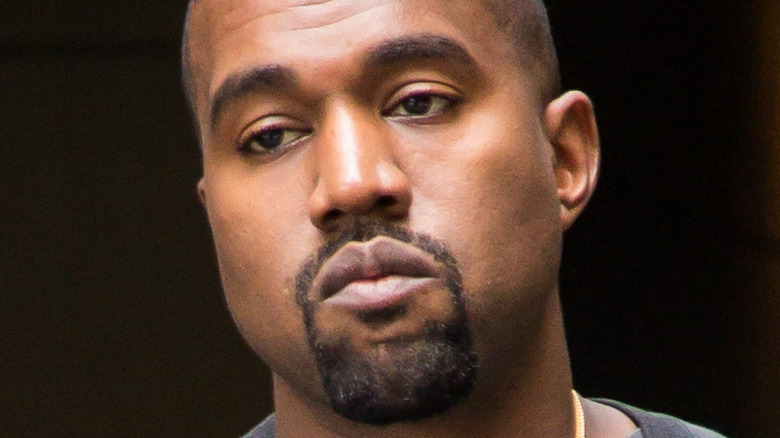 Liam Goodner/Shutterstock
Kanye West cannot seem to stay out of the news lately. Even before he famously snatched the microphone from Taylor Swift's hands at the 2009 MTV Music Video Awards, he's been known for creating drama. His most controversial moments include when he went off script during a live TV fundraiser for Hurricane Katrina relief, those remarks about slavery he made on TMZ live, and least but not last, that 2016 "Famous" music video that featured a slew of naked wax mannequins of celebrities, including poor Taylor Swift.
Most recently, though, the rapper and fashion designer has been making headlines amid his divorce battle with Kim Kardashian in 2021. He recently purchased the house across the street from Kim in order to be closer to his family, per People, and now West is dating actor and model Julia Fox.
West is making headlines, yet again, but for a much more violent reason when he reportedly punched a fan on the morning of January 13. Here's what we know so far about the incident.
Kanye West allegedly punched a fan, knocking them to the ground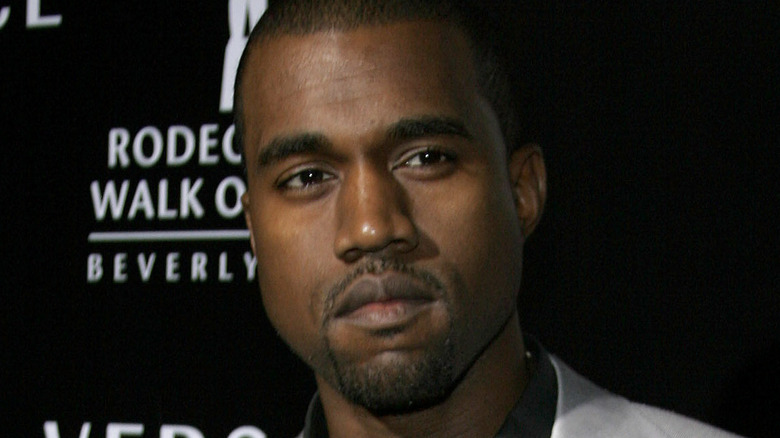 Tinseltown/Shutterstock
On the evening of January 12, TMZ reported Kanye West and girlfriend Julia Fox were out in West Hollywood with some famous friends, including the likes of Madonna and Floyd Mayweather. The pair shared a public smooch in the street before West drove off alone. It would seem that's when things would turn sour for West.
Fox 11 Los Angeles reported that at around 3 a.m. on January 13, there was an incident involving a fan and West that allegedly turned violent. Now West is under police investigation for alleged misdemeanor battery. West was in his parked car outside Soho Warehouse in downtown LA when a fan came up to his window and asked for an autograph. Words were exchanged, apparently some inappropriate for television, and West then allegedly punched the fan and knocked them to the ground. At the time of this writing, West has not responded to the allegations and police have not spoken to him.
This wouldn't be the first time West has been in hot water for something similar. In 2008, he was arrested after an altercation with two paparazzi that resulted in the paparazzi's broken cameras, per CNN. Then in 2013, he was in another altercation with the paparazzi and he was sentenced with a misdemeanor battery conviction and had to serve two years probation, CNN reported.