Janet Jackson Sets The Record Straight On Her Signature Feature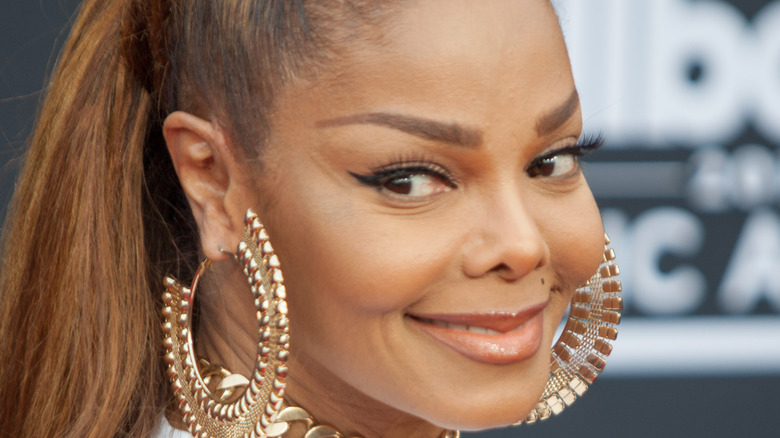 Jamie Lamor Thompson/Shutterstock
Janet Jackson is one of the most famous faces in the world. Therefore, it comes as no surprise that her image has been considered an important factor throughout her career, especially since she has reinvented herself numerous times.
During a 2006 interview with Extra, the "That's the Way Love Goes" hitmaker talked about the time she gained 30 pounds for a movie role she never ended up getting. "I couldn't believe how big I really was," she said, adding, "I would see myself in the mirror but I wouldn't look too too often. I didn't wanna get used to that image."
After losing the weight, tabloids suggested Jackson had surgery to attain her slimmed-down look. The music icon said it drove her "crazy" because she "worked really hard" to appear the size she was at the time. However, even though lots of celebrities deny having any surgical procedures, Jackson admitted that she has gone under the knife before. "It's no secret that when I was 16 I changed my nose," the Grammy Award winner revealed. "Would I do it again? I don't know. I've seen a lot of women that have been pulled and snatched and it's not too cute. I'm telling you this now, ask me in 20 more years," Jackson added with a laugh.
In a new interview, the singer set the record straight on a procedure a fan suggested she had done.
Janet Jackson assures fans that her cheeks are natural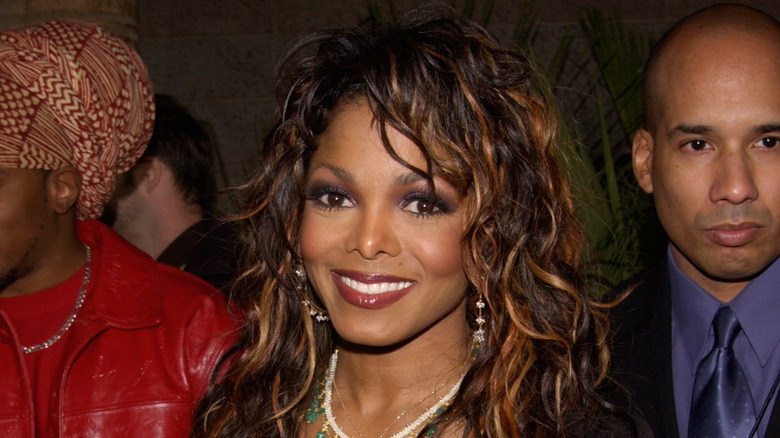 Featureflash Photo Agency/Shutterstock
For her new Allure cover story interview, Janet Jackson revealed that a fan on Instagram suggested she had been "artificially plumping" her cheeks. The singer stated she hasn't and has instead been taking the advice of her personal trainer who told her that being "too thin" would make her face look "gaunt." Jackson didn't talk about procedures she may have had done but did mention she has no intentions of overly filling, freezing or stretching her face. However, she doesn't want to just rely on genetics and luck, either. "There's another road," the "Doesn't Really Matter" chart-topper said, adding, "It's a little bit of zhuzh."
Jackson doesn't appear to be focused on having plastic or cosmetics surgery right now but is aware a day might come where she might decide to have a procedure done. "I don't know when my day is coming, but at some point it's going to come and I can choose which path I want to take. I do hope I age gracefully," she continued. "It's either a little bit of zhuzh or gracefully."
As seen on her Instagram page, Jackson did a new photoshoot for the cover story and looked flawless. She definitely has good genes in that famous family of hers.