Guy Fieri's Adult Son Has Fans Talking For A Spicy Reason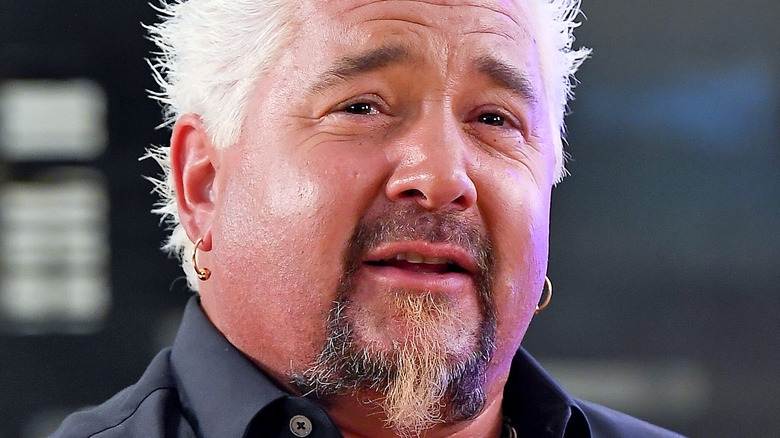 Steve Jennings/Getty Images
Guy Fieri's eldest son has been branching out on his own path, releasing a short documentary called "What Plants Can Do" at the end of 2021. Hunter Fieri teamed up with plant-based brand ZENB on the project and visited a North Dakota farm to show an in-depth look at how they make their yellow pea pasta. Channeling his own inner host, Hunter learns more about the farming process and cooks a meal featuring the brand's products while chatting with dieticians in the 12-minute mini-doc, per ZENB. "It's my first time really going out there by myself and believing in something and getting after it," he told People.
Being the son of a Food Network icon, Hunter admitted to being "very nervous" for the documentary. "I didn't know what to look for. I didn't know what to do in the sense of how do I watch over myself while also playing the role of the star of the documentary?" Luckily, he has had plenty of examples in this line of work to glean from.
He continued, " ... I just took what I learned from my dad and from his manager and from all the friends and mentors that've helped me along the way. And I just remembered what I was taught and I put everything I had forward." The new attitude and confidence are definitely causing folks to notice, especially as his presence on social media evolves. 
Hunter Fieri is moving up and stealing hearts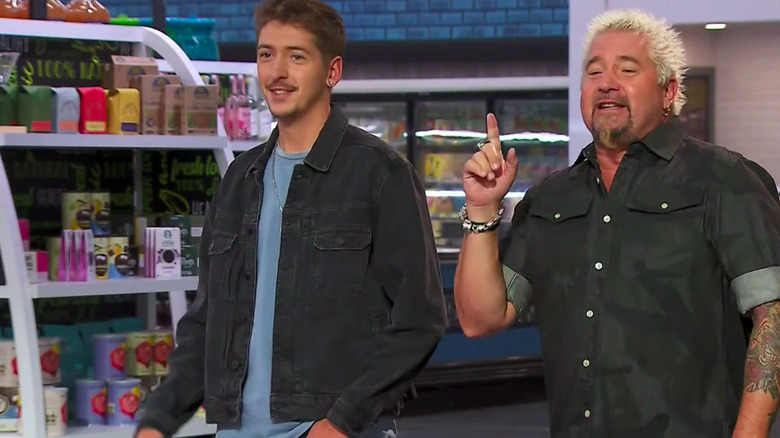 Discovery/Screenshot
As Hunter Fieri's solo career unfolds, spending time with his father and taking opportunities with Food Network to learn the ropes are steps that could go a very long way. It seems like his days of playing sidekick are gone as he takes a more active role in hosting and production, as he told Mashed, meaning he has a much larger audience to interact with.
After posting a photo of himself sitting next to his father at the judge's table for "Grocery Games," comments about the 25-year-old's appearance took off. With fire emojis aplenty, many made note of how "handsome" the young Fieri was. One fan asked, "Huge question is Hunter Fieri single??? Asking for a 'friend,'" while another deemed him a "total sex-symbol." Amidst the declarations of new crushes and praise of his "cute" looks, fans of the Food Network show made it known that he was doing a good job as co-host.
Fieri told People, "I really want to start doing my own TV. I want to get into that realm of walking outside of my dad's shadow." With the early rumblings of support from fans of his father, this goal is already taking shape. "We're working our way towards that. I'm excited that the ball is rolling and it's getting bigger."