Patrick Dempsey Has Another Passion Outside Of Acting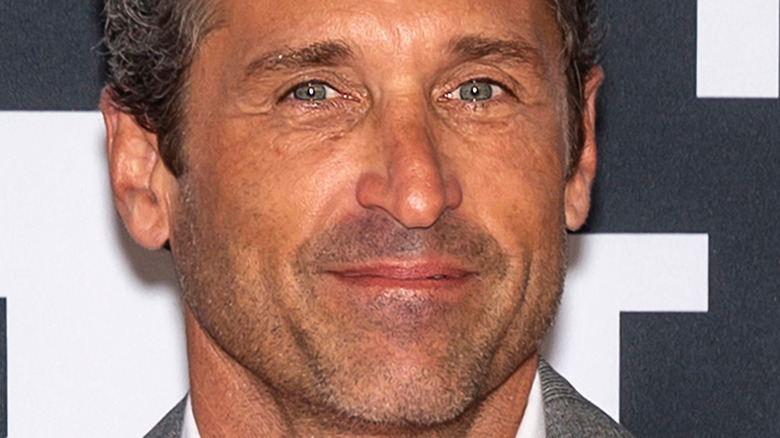 Ovidiu Hrubaru/Shutterstock
Patrick Dempsey has been capturing hearts since the late 1980s when the star first landed on the map in Hollywood thanks to his roles in "Can't Buy Me Love" and "Loverboy." By, 2005, Dempsey landed a dream role as Dr. Derek "McDreamy" Shepard in ABC's "Grey's Anatomy" making Dempsey a household name. Since, Dempsey added to his resume with movies like "Sweet Home Alabama," "Made of Honor," "Bridget Jones' Diary," and "Enchanted."
Over the course of his over 30-year career, the actor has learned many lessons and hopes to pass on his years in the industry to a younger generation. "One of the best moments in my career early on was when Gene Wilder, who I loved – he was the first celebrity or star who was so nice to me that I never forgot that," the actor told Digital Spy. "And I remember what I received from him and the kindness and I try to remember that when I come into any situation because that's ultimately what we want."
While the actor has plenty to give to young actors hoping for their "McDreamy" role, Dempsey also has his eyes set on another career path that might surprise fans of the star.
Patrick Dempsey has a need for speed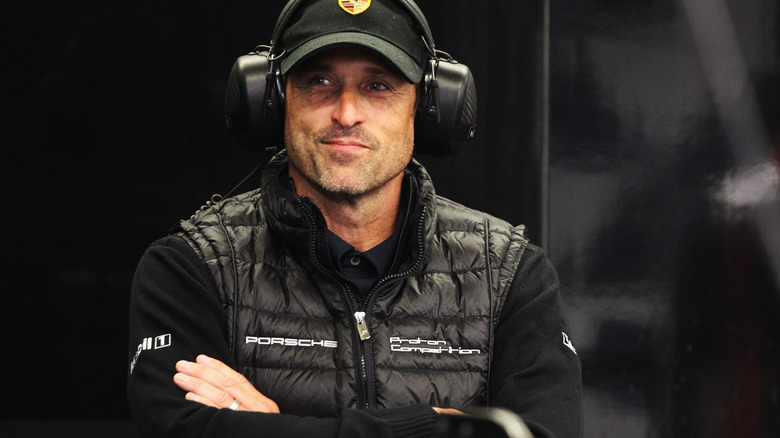 Ker Robertson/Getty Images
While viewers of "Grey's Anatomy" know him as the hunky doctor walking around Grey Sloan Memorial Hospital, many might not realize he has another passion — race car driving. 
"My father was a big fan of motorsports, and I have always loved cars and their shapes and their sculptural elements and sounds," the actor told The New York Times back in 2014. Dempsey grew up in Maine and revealed to the outlet he would watch cars drive down "Route 4" as a child. Dempsey's hobby got real when the star began racing himself, even placing in the top 10 in a few major competitions and owning his own sports-car racing team, Dempsey Racing.
"It's becoming a job now, but a job that I love. It's a passion," the actor said, admitting he had hoped to move to Europe to race more. Dempsey continued, "I think this brings me back to that part of myself that I sort of lost along the way once I started becoming an actor." The "Enchanted" star was referring to his past as a competitive skier hoping to one day compete in the Olympics. "Psychologically and emotionally, the process and the inner desire that it takes and the mental focus it takes to be competitive is far more satisfying to me in many ways than acting." The actor admitted that although he loves his acting career, he feels "most at home within the paddock and around fellow racers."
No matter what, Patrick Dempsey puts family first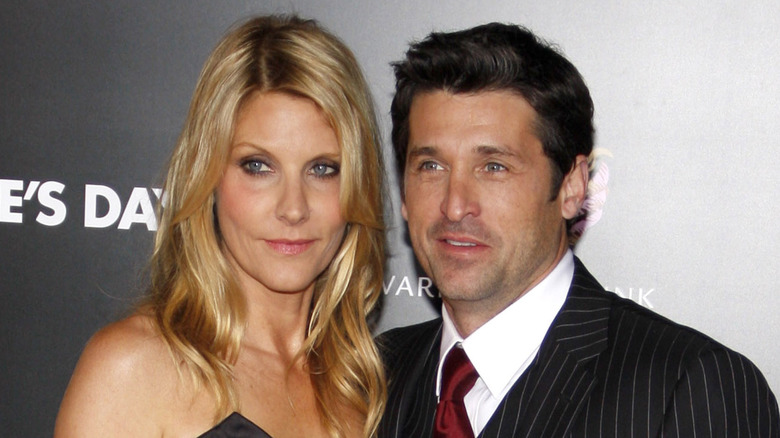 Tinseltown/Shutterstock
Patrick Dempsey's double life as an actor and racecar driver quickly came crashing down in 2015, when his wife of 15 years Jillian Dempsey filed for divorce from the "Grey's Anatomy" star. A year later, Dempsey shocked all of Hollywood when he left his role as "McDreamy" after nearly a decade, citing the long work hours and need to repair his family. I wasn't prepared to give up on her and she wasn't either," Dempsey told People at the time. "I was coming out of a show that had been my identity for so many years, and Jill and I were transitioning," Patrick said. "It was really a time of introspection."
A source revealed to OK! Magazine that being on the set of "Grey's Anatomy" "took a huge toll on him" due to Dempsey "constantly working for years." The insider noted the actor was shocked "Jillian didn't leave him sooner," and once Dempsey left the ABC medical drama, "he was able to put the time into his relationship, and that saved his marriage."
But acting wasn't the only life Dempsey took a break from at the time. The "Valentine's Day" actor released a statement in 2016 telling fans in the racing world he needed "to take a step back and focus" on his family and career, according to MotorSport. That same year, Dempsey and his wife reconciled, and they couldn't be happier today.