The Internet Is Totally Split About Olivia Culpo's Flight-Boarding Controversy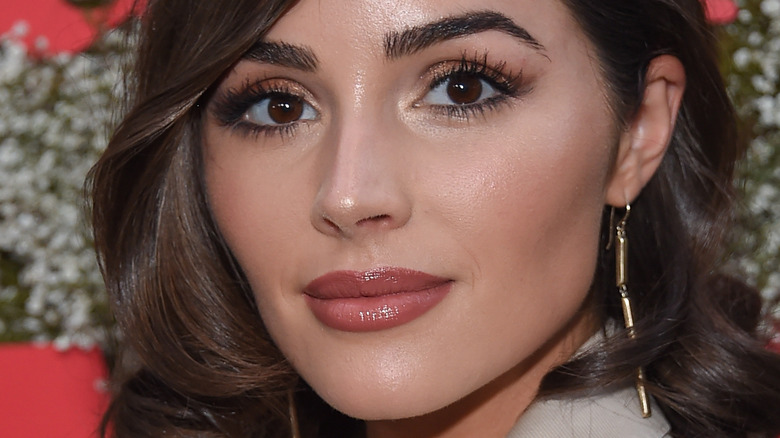 DFree/Shutterstock
Olivia Culpo and her boyfriend, Christian McCaffrey have been dating since 2019, according to the New York Post. The two spend quite a bit of time apart due to their respective jobs; Culpo is a model who is often traveling to different parts of the world for photoshoots, while McCaffrey plays in the NFL for the Carolina Panthers.
Culpo and McCaffrey try to spend as much of their free time together as possible, and will sometimes take vacations together — when their schedules allow. With the Panthers being eliminated from playoff contention for the 2021-2022 season, according to The New York Times, McCaffrey has started the offseason a bit early — and he did not waste anytime taking advantage of the early break. He and Culpo decided to take a trip to Cabo, alongside their "third wheel," Culpo's sister, Aurora Culpo. Of course, it wouldn't be a true family affair without the third Culpo sister, Sophia, who linked up with the group, bringing her boyfriend Braxton Berrios along, too.
Excited for the trip, Olivia headed to the airport with her sister and her boyfriend. However, before Olivia, Aurora, and Christian were permitted to board their plane headed to Mexico, something curious happened — and Aurora documented the whole thing on her Instagram Stories, according to TMZ.
Olivia Culpo wasn't allowed to board her flight without putting a shirt on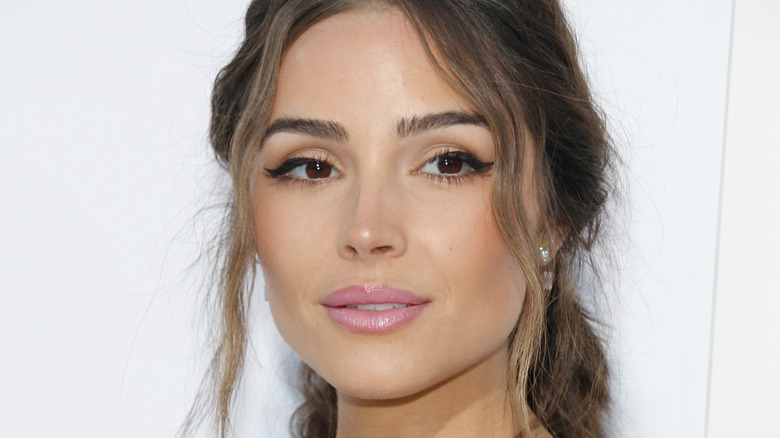 Tinseltown/Shutterstock
Olivia Culpo seemed very excited for a long overdue getaway with Christian McCaffrey and her sisters, but there was one small problem that she encountered at the airport. Aurora Culpo took to her Instagram Stories to call out American Airlines after Olivia was called to the desk, and told that she needed to put on a shirt, according to TMZ. Olivia was wearing a black sports bra with matching biker shorts — that went to her knees — and an oversized cardigan. 
Aurora filmed Olivia, saying that she looked "cute" and "appropriate," and was fairly surprised that the airline made such a request, according to Page Six. "They call her up to the desk and tell her that she has to put a blouse on otherwise she can't get on the place," Aurora said on her Instagram Stories.
Fortunately, Olivia was able to wear her boyfriend's sweatshirt, leaving him cold on the flight — Aurora shared a photo of Christian sitting with his arms inside his white T-shirt. "When you freeze [because your] lady dress inappropriately AF. Exactly how Jack from the 'Titanic' died," Aurora captioned the snap. They all made it to Mexico, and no other outfits have been questioned.
The internet is split on whether or not Olivia Culpo should have been forced to put on a shirt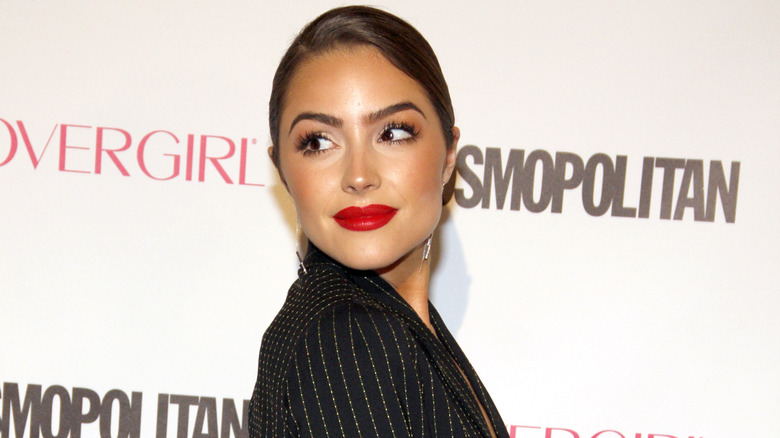 Tinseltown/Shutterstock
While it's clear how Aurora Culpo feels about her sister being asked to put on a shirt in order to board the flight, the internet seems completely split on the matter. "Do people want passengers wearing bikinis on flights? That's what she was wearing," one Twitter user wrote. "It's been more about class and respect for other passengers for decades if anything. One of many things people know not to do on a flight yet try and do anyway," another tweet read. "The point is, wear a polite clothes in a public. Not showing the body in a front of the society," a third Twitter user added.
Those in defense of Olivia Culpo had the opposite take. "I've seen girls in bikinis on flights multiple times, especially to and from Mexico, this seems way over the top," one person tweeted. "Again proof positive that America hates women's bodies," a second tweet read. "Why? I don't see anything," someone else tweeted.
Regardless how the internet feels on the matter, th Culpo gang has moved on, and seem to be enjoying themselves in Cabo.