Jenna Dewan Shares How Janet Jackson Made Her Dreams Come True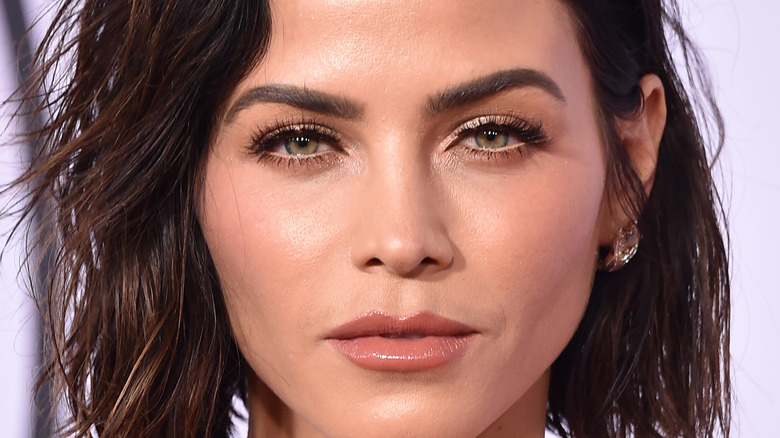 DFree/Shutterstock
While most might know Jenna Dewan for starring in the "Step Up" movies and as the host of the competition show "World of Dance," she in fact got her first big break when serving as one of Janet Jackson's dancers.
Jackson achieved 2 chart-topping singles in the 2000s on the US Hot 100, "Doesn't Really Matter" and "All For You," and Dewan appeared in both music videos. In a 2008 interview with Billboard, Dewan discussed how each experience was different when shooting. For "Doesn't Really Matter," she stated it was her "very first big music video." "It had this Japanese anime vibe, and we had this moving stage, and the moves were choreographed to that," Dewan told the publication. "We were harnessed, so we'd be dancing on an actual moving stage with these bungee cords holding us. This was before all those crazy effects were happening. At the time it was this really wild idea." "All For You," on the other hand, "was much more relaxed," according to Dewan. "We're in those Levis, dancing barefoot, the dance was much more free, and the breakdown of that is still one of the hardest breakdowns I've ever done. We must have filmed it 400 times. My arms were so tired, but I couldn't stop."
All these years later, Dewan continues to speak highly of Jackson after the singer allowed her to live her passion. On Instagram, she explained why working with Jackson will forever remain special.
Jenna Dewan's goal was to perform on tour with Janet Jackson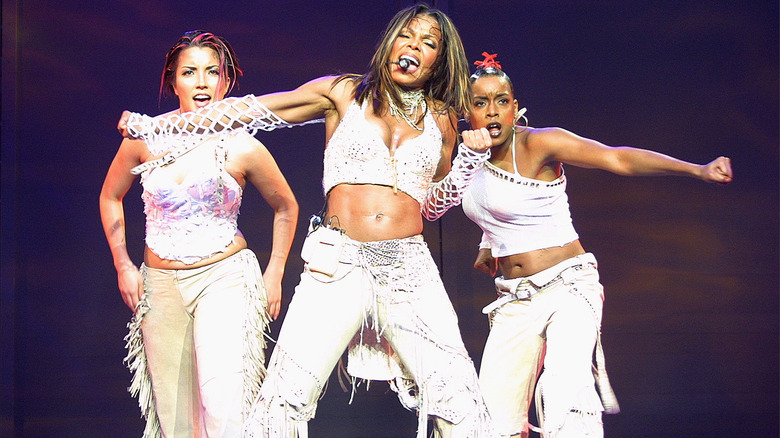 George De Sota/Getty Images
After being booked to appear in Janet Jackson's 2000 music video for "Doesn't Really Matter," Jenna Dewan was asked by the icon herself to be one of her dancers for her "All For You" tour in 2001. "Janet in her sweet little voice was like, 'Would you wanna go on tour with me?' I just started screaming and jumping up and down," Dewan told Billboard in 2018. "From there, I was one of her tour dancers for the 'All for You' tour, and danced for her for two years straight. I was a full Janet dancer."
In an Instagram post, Dewan informed her 7.1 million followers as to why booking that gig was important to her. "I had one goal and one goal only when moving to LA ... and that was touring with the legend herself," she said. While detailing her incredible experience with the Grammy winner, Dewan also included a number of throwback photos and videos of herself with Jackson. "I not only had one of the most incredible experiences of my life touring with Janet but she also showed me just how powerful a woman can be while still having unwavering kindness and respect for everyone around her. Truly an experience of a lifetime. I love you @janetjackson!"
Jackson saw Dewan's heartfelt post and commented 2 two kissing face emojis.