Lauren Bushnell Has Powerful Message For Commenters On Her Postpartum Body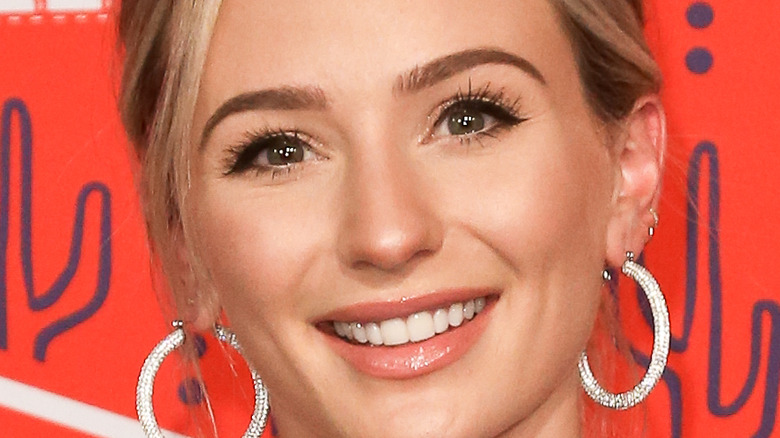 Debby Wong/Shutterstock
When you're a public figure and put your life out there on social media, you have to expect that some people are going to have only negative things to say about you. Words can be harmful, and that's something Bachelor Nation alum Lauren Bushnell is making very clear in light of recent comments about her postpartum body. Bushnell was on Season 20 of "The Bachelor" and got engaged to the lead, Ben Higgins, at the end of the season. After 2 years together, however, the pair went their separate ways. 
In 2018, Bushnell started dating Chris Lane, whom she had been friends with since 2015, long before her "Bachelor" journey. Eventually, he made a move on his friend and invited her on a group vacation, according to People. Surprisingly, they didn't immediately hit it off. "He talked about how he wanted to be single forever, how he didn't know if he wanted kids," Bushnell told People. Eventually, they both let their guards down, had a whirlwind romance, and married in 2019. For all of his talk about not wanting kids while vacationing in the Bahamas, it turns out he's a family man after all — in June 2021, the country singer and Bushnell welcomed their son, Dutton.
Since then, she's shared her struggles with postpartum life. Instead of receiving well wishes, she's been getting a lot of hate. Now, she's fighting back. 
Lauren Bushnell thinks people should keep their negativity to themselves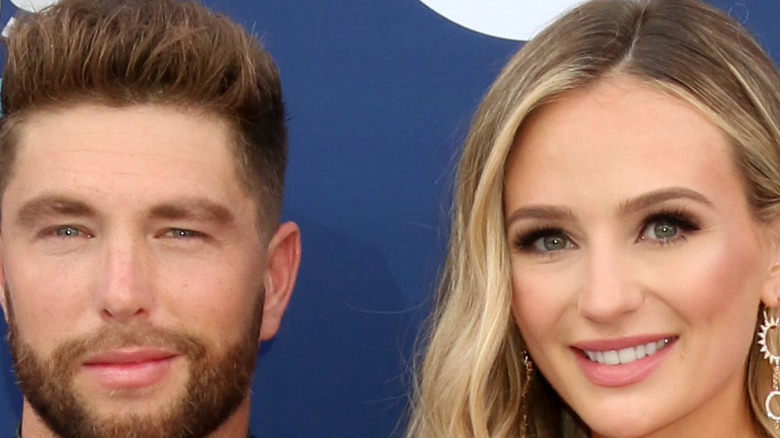 Kathy Hutchins/Shutterstock
Recently, Lauren Bushnell shared a direct message that a stranger sent her, telling her that she looked "sickly" and they couldn't "stand" to look at her. Apparently, it was one of many she received, and Bushnell was prompted to respond to the hate. She wrote on Instagram (via Us Weekly) that she actually thought she was sick recently and had blood work done. Bushnell clarified that everything is apparently fine, and assured everyone that she was healthy. "No matter what I do, I can't gain weight," she said. "The only time in the last 10 years I've been able to is being pregnant or on oral contraceptives. Otherwise, it's just how my body wants to be. I wish I had my pregnancy booty, but I don't and apparently some people on the Internet don't like that." Bushnell also asked people to leave women alone, especially after they give birth. "I think what makes me the most sad is as a new mom I've given my baby everything including my body, but I still get messages criticizing it."
Having previously shared that she suffers from postpartum anxiety, reading body-shaming comments in her inbox can't be helpful. While she may be a public figure, Bushnell has made it abundantly clear that everyone should follow the golden rule, even anonymously and on social media: if you don't have anything nice to say, don't say anything at all.