John Stamos Preparing His Final Goodbye To Bob Saget Will Leave You In Tears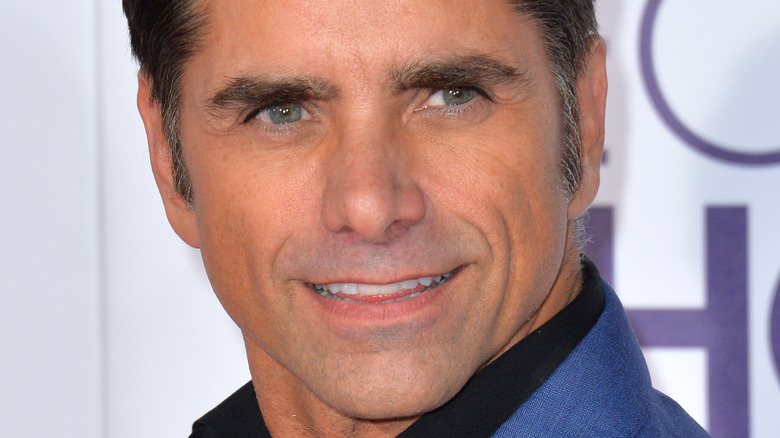 Jaguar PS/Shutterstock
When news of Bob Saget's death broke, fans flocked to social media to mourn the loss of one of TV's most beloved dads. The comedian was best-known for playing Danny Tanner on "Full House," and over the years he had formed an incredible bond with the cast of the wildly popular sitcom. "Thirty-five years ago, we came together as a TV family, but we became a real family. And now we grieve as a family," members of the principal cast wrote in a joint statement posted to John Stamos's Instagram on January 10, the day after Saget's death.
A brotherhood was formed among the trio of "Full House" male leads which was made apparent in heartfelt goodbyes. Dave Coulier shared five throwback photos on Instagram that captured him and Saget through the years, as their relationship predated the ABC series. "I met Bob when I was 18 years old. I didn't know then that two, struggling standup comics would end up being brothers forever," Coulier wrote in the caption, mentioning how he wished Saget was around to support him during this difficult time.
Stamos tugged at the heartstrings of fans as he unapologetically wore his heart on his sleeve while mourning Saget. "I am broken. I am gutted," Stamos tweeted after news of his co-star's death broke. On January 11, Stamos posted an emotional message about his friend's death to Instagram. "I'm not ready to accept that he's gone – I'm not going to say goodbye yet," he wrote. A few days later, Stamos was forced to say goodbye. 
John Stamos prepares for Bob Saget's funeral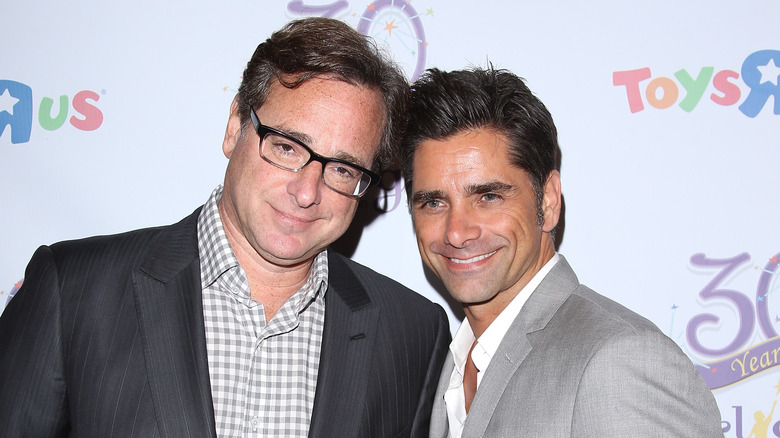 Jesse Grant/Getty Images
A private funeral that included close friends and family was set for Bob Saget on January 14, per Us Weekly. Knowing the emotional toll it would take, John Stamos took to Twitter to express his grief. "Today will be the hardest day of my life," he tweeted that morning. The "Fuller House" star added a prayer in the emotional message. "God, grant me the serenity to accept the things I cannot change, courage to change the things I can, and wisdom to know the difference," he wrote. Comedian Kathy Griffin replied with words of support. "Your fellows will be there with nothing but support and love," she wrote in response to Stamos's tearjerker tweet.
Jodie Sweetin, who played Saget's on-screen daughter Stephanie Tanner, posted her own heartfelt message to Instagram a day after the comedian's death. "There aren't enough words to express what I'm feeling today," Sweetin wrote in the opening of the lengthy caption. At the end of her post, the actor revealed a cheeky plan for Saget's funeral service. "I'll make sure and tell an inappropriate joke at your funeral. In your honor. I know you would've wanted that," Sweetin wrote.
Saget's rabbi, Steve Carr Reuben, also mentioned the actor's penchant for telling off-color jokes. "So, he'd think of a joke he couldn't say and then ... without a moment's pause, think of another joke that was more PG," Reuben wrote in an op-ed "I was Bob Saget's Rabbi. This is what made him special," on January 10.