Zendaya Pays Emotional Tribute To The Late Ronnie Spector Ahead Of Playing Her In Biopic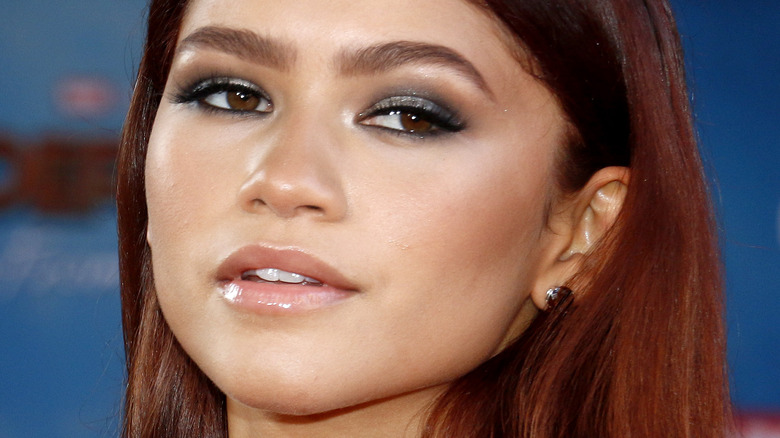 Tinseltown/Shutterstock
Zendaya dreams big. Not only is she an executive producer on the hit show "Euphoria," but she has other aspirations too. In an interview with Vogue Australia, the Emmy Award-winning actor revealed that she hopes to be a filmmaker one day and create content "that I haven't seen before." However, Zendaya also indicated she doesn't have a timeline for her career switch. She said, "When that will happen, I don't know ... You just have to do it and figure it out as you go."  
Zendaya is also not a shirker, and her work ethic has served her well as one of the EPs of the HBO series. "I have learned more than I ever have and taken on more responsibility than I ever have," she told Vogue Australia. "There's no days off, which I am grateful for. The hustle never stops with 'Euphoria,' you know?" Zendaya also revealed that the film industry is not a natural fit for her personality. She shared, "I'm an inherently shy person, ironically, considering the field I chose."
Interestingly, Zendaya is set to play the role of Ronnie Spector, lead singer of the '60s girl group "The Ronettes," in a biopic about the singer's life. Despite having a reputation as the "original bad girl of rock 'n' roll," Spector once divulged, per NPR, "I was 16 years old and very shy." Perhaps it was this similarity that drew Zendaya to the project and had her gushing about Spector after her death on January 12.
Zendaya wants to make Ronnie Spector 'proud'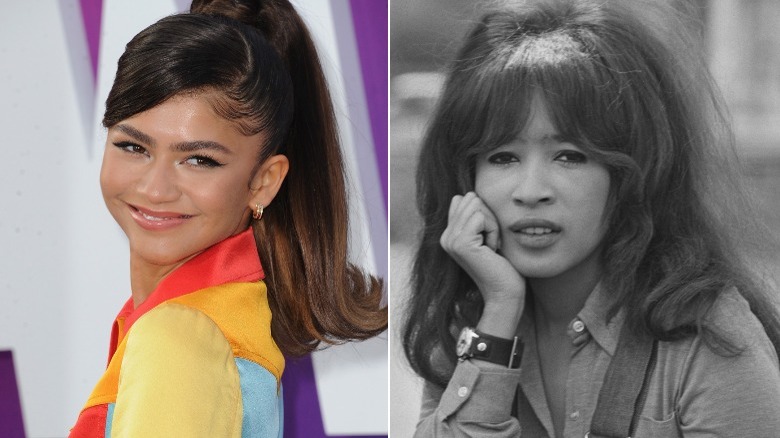 Jack Kay & Albert L. Ortega/Getty
Zendaya paid tribute to Ronnie Spector who died of cancer at the age of 78, per People. According to Variety, Spector personally selected Zendaya to portray her in an upcoming biopic based on her memoir "Be My Baby."  After the news of her death, Zendaya shared two snaps to her Instagram feed, including a Polaroid selfie of both of them.
The "Dune" actor wrote, "This news just breaks my heart ... There's not a time I saw her without her iconic red lips and full teased hair, a true rockstar through and through." During a 2014 interview with The Guardian, Spector mentioned her hair and famous beehive. She confirmed, "All that hair is mine today. As you get older your hair thins a little, so you get extensions in the back." Zendaya expressed her gratitude, saying, "Ronnie, being able to know you has been one of the greatest honors of my life." She added, "Thank you for sharing your life with me, I could listen to your stories for hours and hours. Thank you for your unmeasured talent, your unwavering love for performing, your strength, resilience and your grace."
The "Euphoria" star emphasized how much she admires Spector and cherishes their bond. Zendaya concluded, "We celebrate your beautiful life and give you all the flowers you so rightfully deserve. Rest in great power Ronnie. I hope to make you proud."