T.I. Paid Blac Chyna To Have Threesome With Him And Wife Tiny, Rob Kardashian Claims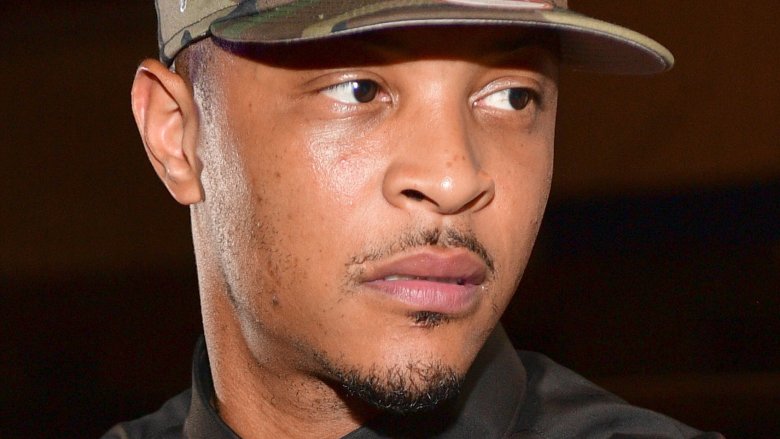 Getty Images
There's no stopping the fight unfolding between Rob Kardashian and Blac Chyna—and now rapper T.I. has gotten roped into the drama.
After Kardashian accused Chyna of cheating on him with multiple men—sharing explicit images of her in the process—T.I. (real name Clifford Harris, Jr.) criticized him for making his problems with Chyna public. "Why bring ya business to IG tho? Look, You got worked bro.... but at least keep it to yourself," he wrote in the comments of one of Kardashian's Instagram posts (via Us Weekly).
"You letting the world know you a duck," T.I., 36, went on. "I mean a BIG DUCK, a mighty duck, Ronald McDonald the Duck, Scrooge McDuck, Howard the Duck, Huey Dewy & Lewie... save the #DuckTales Just hold this L, kiss ya kid & cut ya losses& move on... u got no moves bro."
But Kardashian was in no mood for a lecture from T.I. Instead of ignoring the comment, he decided to fire back. "Since TI wanna chime in on business that don't concern him let's talk about the threesome you had with Chyna and your baby mama Tiny," Kardashian stated, sharing a screenshot of the rapper's comment. "Don't speak on my daughter when u having threesomes with young Chy and Tiny ::: and I put that on my daughters life since u wanna speak on my daughter,,, damn shame."
The 30-year-old, who Blac Chyna recently accused of physical abuse, also called T.I. out for allegedly paying to have said threesomes with wife Tameka "Tiny" Cottle and Chyna. "Chyna told me everything about your threesomes with you and her and Tiny. U got no moves bro," Kardashian wrote. "Correction ::: TI paid Chyna to have sex with Tiny and him."
Kardashian's Instagram account has since been removed.
While we wait for his Instagram account to return—or for the reality star to switch social media platforms—learn all about Kardashian's shady side. Spoiler: Chyna's not the first ex he's publicly shamed.