This Is Why Mandy Moore Gave Up Her Music Career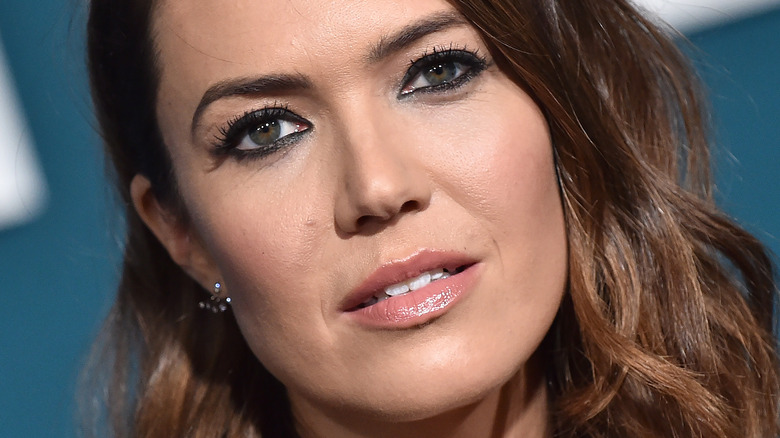 DFree/Shutterstock
"This Is Us" star Mandy Moore first rose to fame as a singer in the late 1990s. With hits like "Candy," "I Wanna Be with You," and "Crush," she joined Britney Spears, Jessica Simpson, and Christina Aguilera as a teen pop sensation.
While regularly releasing albums in the 2000s, Moore also ventured into acting. As noted by her IMDb page, the "In My Pocket" hitmaker has starred in "The Princess Diaries," "A Walk to Remember," and "How To Deal," while portraying voice roles in "Dr. Dolittle 2," "Racing Stripes," and "Tangled." In 2006, Moore admitted she wasn't a fan of her first two albums and went as far as to say those who haven't heard them shouldn't check them out. "Ugh, those were awful. If I had the money, I would give a refund to everyone who bought my first two albums," she expressed, per Contact Music. Moore continued, "Whenever people ask, 'Which of your albums should I listen to?' I say, 'NOTHING BUT 'COVERAGE'.' Burn the rest."
As time went on, Moore ended up remaining in the spotlight, but not for making music. Judging by her previous words, many would assume it was due to her not liking her own material and taking more of an interest in acting. However, that wasn't the case.
Mandy Moore's relationship with Ryan Adams stopped her from making music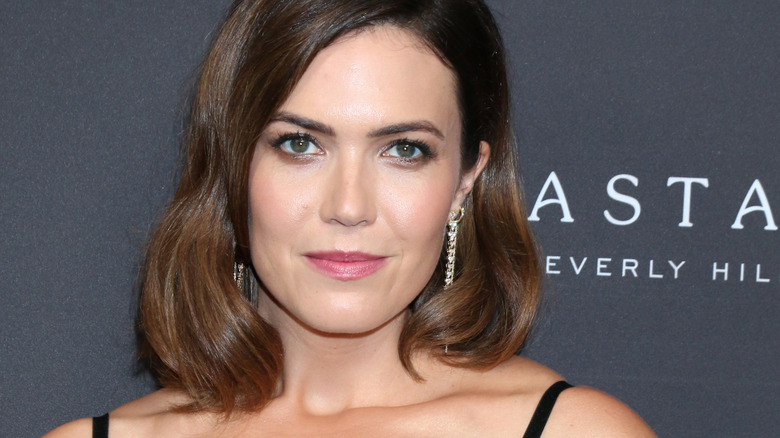 Kathy Hutchins/Shutterstock
After releasing her fifth studio album "Amanda Leigh" in 2009, Mandy Moore disappeared from the music scene. She continued acting, but supposedly didn't care to make another album. However, that wasn't the case after all.
Moore married fellow singer Ryan Adams in 2009, who ended up becoming her manager, per Harper's Bazaar. They announced their split in 2015, but had their divorce finalized the following year. In 2019, Moore and several other women accused Adams of sexual misconduct and career manipulation, which he denied, according to The New York Times. Moore explained she and Adams would write songs together for future material, but nothing ever got recorded. Moore claimed he booked time to record in the studio, but instead replaced her with another female artist, stopping her music career from progressing. Along with all of this, he allegedly was psychologically abusive by lashing out at her. Moore also revealed Adams told her she wasn't a "real musician" because she doesn't play any instruments.
"His controlling behavior essentially did block my ability to make new connections in the industry during a very pivotal and potentially lucrative time—my entire mid-to-late 20s," Moore told NYT. After the report went live, Adams responded to the accusations made. "I am not a perfect man and I have made many mistakes. To anyone I have ever hurt, however unintentionally, I apologize deeply and unreservedly," he tweeted. However, he added, "But the picture that this article paints is upsettingly inaccurate. Some of its details are misrepresented; some are exaggerated; some are outright false."
Mandy Moore has since returned to the music scene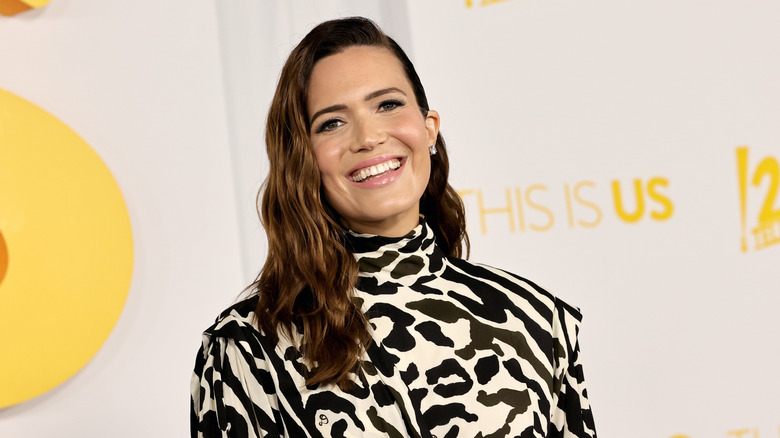 Kevin Winter/Getty Images
Since divorcing ex-husband Ryan Adams, Mandy Moore has returned to the world of music. In January 2020, she announced on Instagram she would be releasing her sixth studio album, "Silver Landings," that year in March.
"It feels so good to be stepping assuredly into this next chapter of my life as a woman and performer, with an album of songs I couldn't be more thrilled with or ready to share," she wrote, adding, "Having music back in my life makes me feel like a more complete version of myself, in ways I wasn't even expecting. The experience of writing, recording (and soon to be touring) it with some of the people I love the most in the world is an experience I will treasure forever." The LP became Moore's first album in 11 years and was met with critical acclaim. As of this writing, "Silver Landings" holds a Metascore of 75 out of 100 on Metacritic.
While embracing being a singer again, Moore is still an actor in demand. Recently, she has been appearing in the sixth and final season of "This Is Us," where she's played the main role of Rebecca Pearson for six years.