Why This Is Us Changed Mandy Moore's Career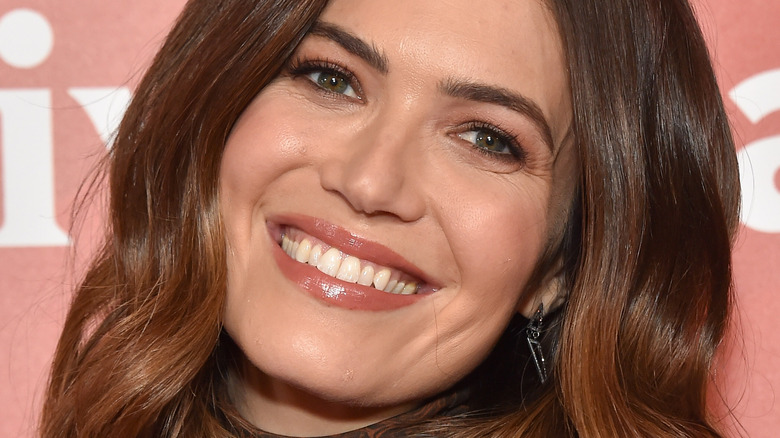 DFree/Shutterstock
It's hard to imagine Mandy Moore playing any role other than that of Rebecca Pearson on "This is Us." The 37-year-old star has portrayed the Pearson matriarch on the NBC drama series since 2016, and fans have seen her in all stages of life: as a young mother of triplets, an elderly grandmother on her death bed, and everything in between.
But, before "This is Us," Moore juggled both a music and a film career. At age 15, she kicked off a pop star stint with the MTV-worthy single "Candy." The hit song made her popular enough to serve as a tour opener for *NSYNC and the Backstreet Boys, according to Entertainment Weekly. But, Moore's "good girl" image — and lack of dance skills — set her apart from reigning teen queens Britney Spears and Christina Aguilera. In 2002, Moore landed a starring role in "A Walk to Remember," further solidifying her wholesome image. But less than a decade later, her music career slowed and acting auditions stopped panning out, per The Washington Post. She was also reeling after her split from first husband, singer-songwriter Ryan Adams.
At the 2019 PopSugar Playground panel, Moore revealed that, at her lowest point, she felt "stuck" and considered moving back to her home state, Florida. "I was like, 'I think this is it ... maybe this is not what I'm supposed to be doing," she said, via Page Six. "Maybe I'm not supposed to be an actor anymore, like I've been incredibly lucky, I've had this really fruitful time earlier in my life and maybe now I'm supposed to lean into something else.'" Thankfully, however, Moore never gave up.
Mandy Moore had a career breakthrough when she landed her role on This Is Us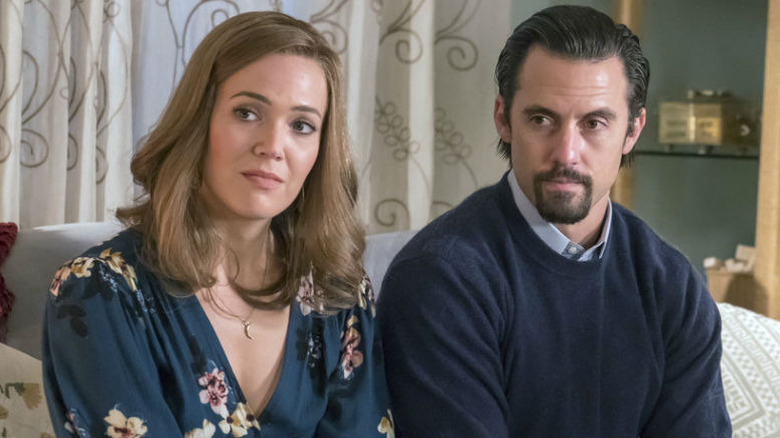 Ron Batzdorff/NBC
While Mandy Moore had seriously considered quitting show business and moving back to Florida, she also realized she had no solid backup plan. After auditioning for multiple failed TV pilots (per HuffPost), she gave things one final shot by submitting an audition for a new series, "This Is Us." It took six grueling weeks before she heard back from producers, per E! News, but then she was called in for a chemistry read with her future TV husband, Milo Ventimglia. It's not hard to imagine that the duo's chemistry was off the charts during the reading because Moore got the part (and fans continue to ship the Pearsons' believable love story to this day).
"This Is Us" ultimately garnered Moore more success than she had ever had before — she even scored a Golden Globe nod in 2017. A newly confident Moore, who married musician Taylor Goldsmith in 2018, also made the decision to relaunch her music career, albeit not as a pop princess. In 2019, she told Parade that she is so "proud" to have a job on "This Is Us" and that she never takes any of her good fortune for granted. "We have so much gratitude," she said of the hit show's cast and crew. "It's the best job that any of us will ever have!"
Mandy Moore has not announced what she will do after This is Us ends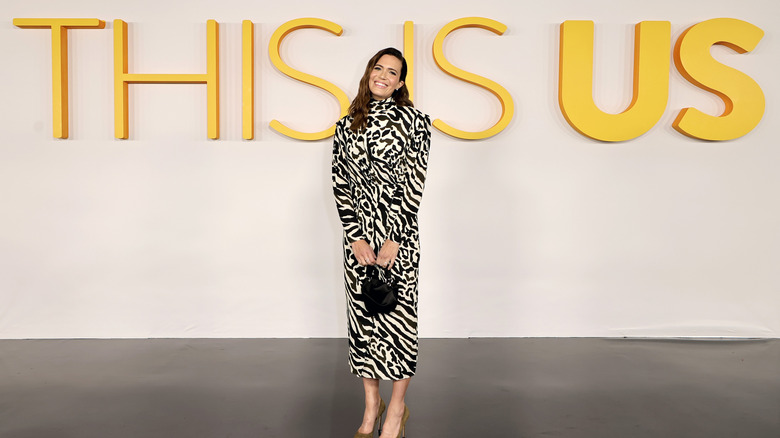 Kevin Winter/Getty Images
With "This is Us" set to air its final season in 2022, Mandy Moore will once again find herself "between jobs." She has not yet revealed plans for any future TV or film projects, but Us Weekly noted she has talked about wanting to spend some time traveling. Moore gave birth to her first child, a baby boy named Gus, in February 2021, per the Los Angeles Times, so it's possible that she could take some time to focus on raising her little boy.
One thing that's clear is that Moore really doesn't want to say goodbye to her "This Is Us" family and she is dreading the end of the show as much as fans are. "I don't think that I'm emotionally ready to accept that this is the end," Moore told "TODAY" earlier this year. "This is the best job I've ever had and the fact that I won't be with this work family anymore, it's devastating. It's heartbreaking for us, too."