Britney Spears Was Just Able To Do This For The First Time In 13 Years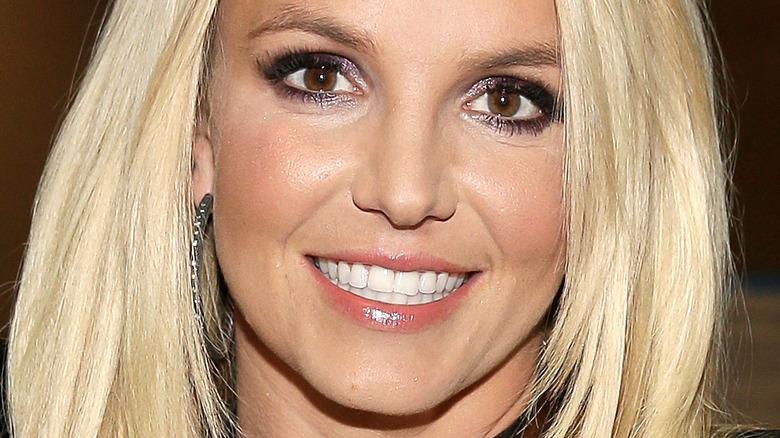 Isaac Brekken/Getty Images
It has been a whirlwind of a year for pop star Britney Spears as she took a stand for herself in an effort to end her long-running conservatorship. Spears had been placed under said conservatorship back in 2008 when she was struggling in her personal life, according to The New York Times. Following the birth of her two children, and a divorce from Kevin Federline in 2006, Spears' life had some drastic changes, which may have been the cause for her going off the rails. At the time, her father, Jamie Spears, stepped in, and the court appointed him conservator of both his daughter's personal life and her estate.
Over the years, Britney seemed to be flourishing. She was on top of the world with a Las Vegas residency, and a life that was very much back on track. However, what many people didn't realize, is that Britney was actually struggling — and she said as much when speaking to Judge Brenda Penny on June 23, according to CNN. In 2021, Britney decided it was time that her conservatorship come to an end. She fought hard for months, and little by little, she started winning. 
On July 14, Britney was allowed to hire her own legal counsel, according to NPR. On September 29, Jamie was removed as Spears' conservator, according to Variety. And then, on November 12, Britney's conservatorship was terminated, according to Forbes. Flash forward a couple of weeks, and Britney was granted the ability to do something that she hasn't done in more than a decade.
Britney Spears is really free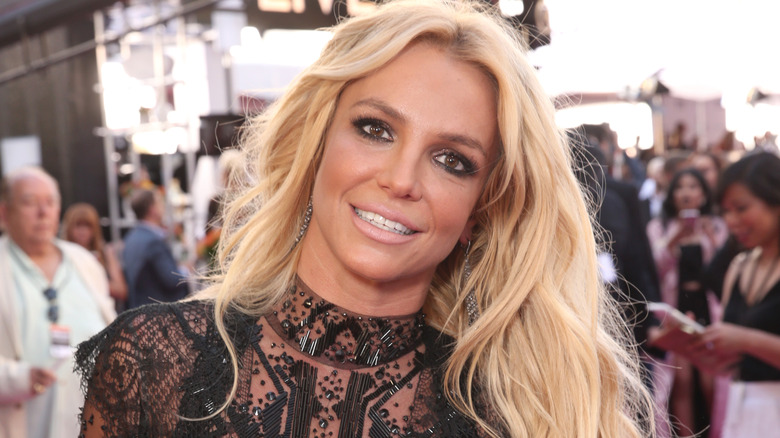 Todd Williamson/Getty Images
For the first time in 13 long years, Britney Spears in calling the shots. On December 8, Britney's lawyer, Mathew Rosengart, was back in court on his client's behalf, to tie up some loose ends. "'Ms. Spears, as an independent woman, not under conservatorship,' should be able to execute documents herself," Rosengart conveyed in court, according to Variety. The motion was granted. For the first time in more than a decade, Britney can sign any and all paperwork pertaining to her life — and she can control her finances. Following the hearing, Rosengart spoke briefly outside the courthouse. He confirmed that his client now "has the power to do whatever she wants to do."
The "Piece of Me" singer is well on her way to living the life she has always desired. For her 40th birthday, she jetted off to Cabo with her fiance, Sam Asghari, according to Fox News. The pair is already thinking about a wedding — and may even start a family together. And, in case anyone was curious, a source told Us Weekly that Britney doesn't have any plans to invite her family to her upcoming nuptials.