Why Milo Ventimiglia Chooses To Stay Single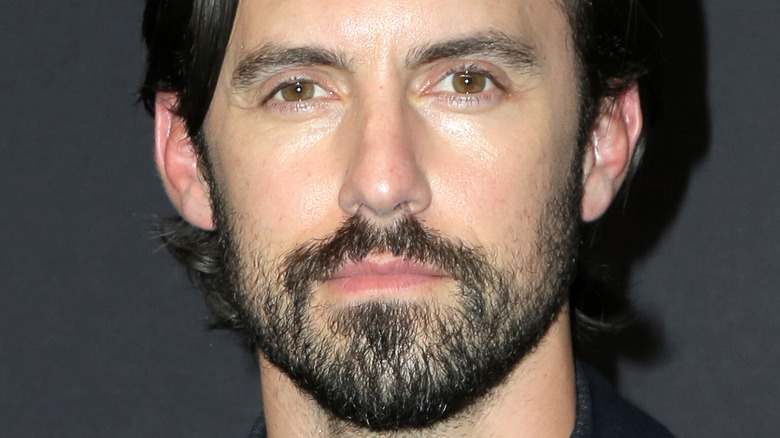 Kathy Hutchins/Shutterstock
When Milo Ventimiglia first joined the cast of "Gilmore Girls" as the edgy bookworm Jess in 2001, he became one of the big teen heartthrobs of early-aughts television. Almost two decades since the show's premiere, Ventimiglia has been playing the role of father Jack Pearson on NBC's "This Is Us" since 2016.
"I think I've gotten older, just as a man. So maybe if when I was younger I would want to see a reaction, at this point I want someone to open their heart up and give me all the details, make me see how I can help them along. It felt a little more akin to how to approach things in life nowadays as opposed to reckless juvenile antics, which I think is what Jess was kind of a master in," Ventimiglia told Interview Magazine in 2016.
Although Ventimiglia was romantically linked to both his "Gilmore Girls" co-star Alexis Bledel and his "Heroes" co-star Hayden Panetierre during the 2000s, the actor has laid low on his relationship status in recent years. It's unclear if he is single, but has definitely emphasized his preference for focusing on work in lieu of love.
Milo Ventimiglia focuses on acting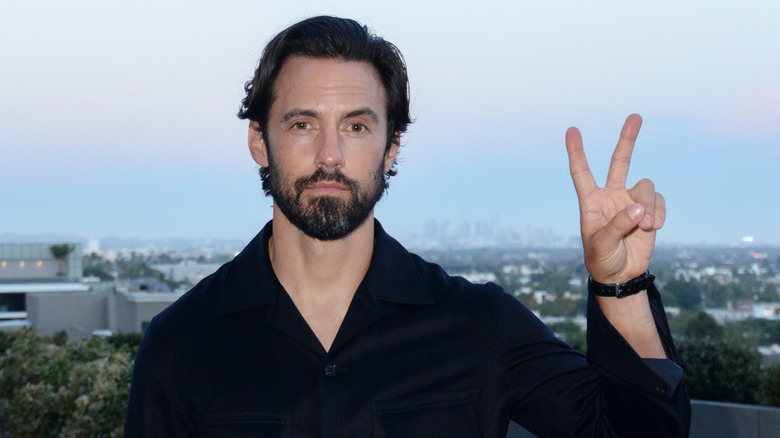 Vivien Killilea/Getty Images
During an interview with Haute Living in May of 2021, actor Milo Ventimiglia opened up about where his relationships stand in present day, saying he prefers to put his work first. "Everything is second position to work — everything. I've had friendships and relationships that definitely had a hard time with that. I'd get home from work and a girlfriend would want to spend time together, and I'd have to make sure I did spend time with her, sit down and eat, maybe turn on a movie for 20 minutes," he said. Clearly, Ventimiglia takes his craft seriously, and doesn't want to give a half-hearted effort to his love life.
And apparently, it seems like the work never stops for the "This Is Us" star. "But when my bowl is empty, I've got to go into my office and close the door and work for another two hours so my lines are spot on and I'm ready to be on set the next day, so I'm not wasting time for the crew. You kind of have to dedicate yourself to it in a greater way, and some things are going to be sacrificed while others can run concurrently," Ventimiglia continued.
Milo Ventimiglia swore off dating co-stars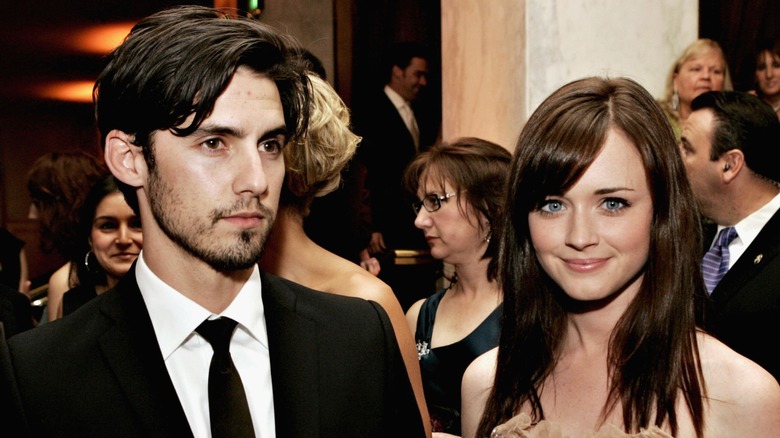 Kevin Winter/Getty Images
After actor Milo Ventimiglia dated his former "Gilmore Girls" and "Heroes" co-stars, he seemed to swear the idea off after the 2000s. In 2016, E! News caught up with him during an interview for his NBC show "This Is Us," where he let the publication get a tiny glimpse of his love life. "Bad idea—don't s*** where you eat," Ventimiglia said, in reference to hints of a question of him finding love again on an acting set.
However, that same year, Ventimiglia and his "This Is Us" castmates sat down with Entertainment Weekly to discuss celebrity crushes, when he revealed he had interest in another one of his former on-screen partners — although, nothing happened. "Then, I'm going to add Sam, 'Who's The Boss,' Alyssa Milano. Definitely had a crush with her and made it awkward when she played my fiancée in a movie," he said, referencing the 2008 film "Pathology" that he starred in with Milano. Hmm, we wonder if there have been any co-stars in the years since that have sparked crushes for Ventimiglia.