Is Iggy Azalea Collaborating With Azealia Banks On New Music?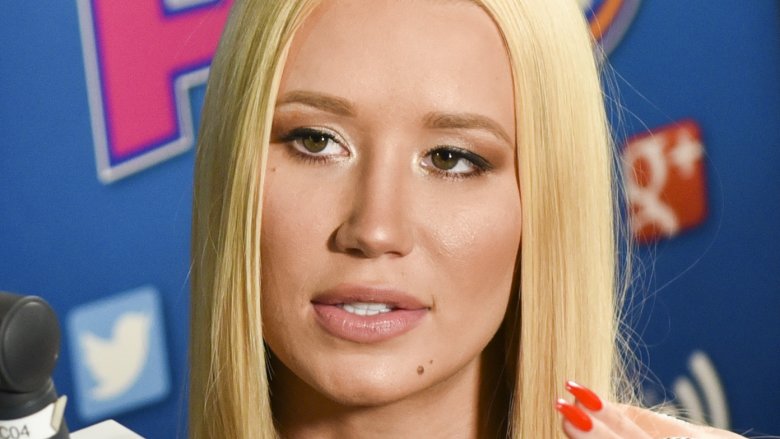 Getty Images
These two former enemies may finally be putting aside their differences.
According to Page Six, Iggy Azalea told her followers that a collaboration with Azealia Banks was in the works. "Public service announcement. Azealia is going to be on [Iggy's upcoming album, Digital Distortion.] Burn your wigs now or preserve them in your freezer for release day," she reportedly said via Snapchat.
However, it sounds like nothing's set in stone just yet. In response to Azalea's announcement, Banks said, "Hi guys just a bit of info — Iggy and I haven't officially agreed to collaborate just yet. Although SUPER flattering, her announcement was very premature, as I have still yet to hear which track it is she would like me to feature on!"
News of their potential collaboration came as a surprise to fans of both artists, as Azalea and Banks have been feuding for years. Their big rivalry began back in 2014 when Banks took issue with Azalea's four Grammy nominations. "When they give these Grammys out, all it says to white kids is: 'Oh yeah, you're great, you're amazing, you can do whatever you put your mind to,'" Banks said at the time. "And it says to black kids: 'You don't have s**t.'"
Azalea fired back, "Special msg for banks: There are many black artists succeeding in all genres. The reason you haven't is because of your piss poor attitude."
But apparently, the two rappers are willing to move past their history—perhaps, in part, due to a message Azalea posted on social media in June 2017. "Call me crazy, but girl; I don't hate you. I don't know you to hate you," she shared on Snapchat (via Entertainment Weekly). "I believe you may want to meet me in person so you can steal a lock of my hair and cast a spell hoping I die (lol) I don't agree with many of your opinions but honestly, at times I empathize with you as a creative Gemini woman."
Azalea went on, "I wish you had spoken to me before deciding I was out to get you when we first came on the scene, but that's also typical Gemini reaction s–t (I get it). As a 27-year-old adult woman just know: I wish you well from one human to another and joke collaboration or not as adults we should move past trivial beef with strangers."
Banks, in turn, responded by telling XXL, "I think a true reconciliation can happen once there is some acknowledgment of what hip-hop has been trying to tell her. I still don't think she quite understands the effect her racial privilege and the socio-economic leverage that comes with it has on a marginalized group of women's culture."
Guess the two must have talked out their issues if a potential collaboration is on the table. If only, Banks could also squash the beef she has with other celebs.