Lorde Distances Herself From Taylor Swift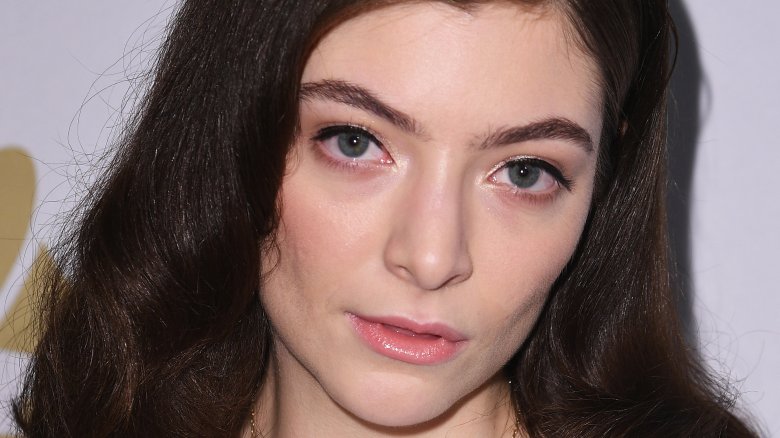 Getty Images
Is Lorde on the outs with Taylor Swift?
Maybe, maybe not. But she sure doesn't want to be grouped in with the rest of the "Shake It Off" singer's squad.
In an interview with Australian morning show Sunrise, Lorde (real name Ella Yelich-O'Connor) discussed her new album Melodrama and answered a few questions about being a top dog in the music scene. When asked what it's like mingling with people she once idolized—like Beyoncé and Swift—Lorde replied, "The second you think too hard about it, you'll just go insane," adding, "It's best to be like, 'We're in wonderland and it's just what happens around here.'"
"Also," the 20-year-old noted, "I don't hang out with these people at all."
Surprised, host David Koch exclaimed, "Hang on! You're part of Taylor's squad; all the magazines tell us!"
Rather than addressing her friendship with Swift, Lorde simply explained, "You know, you make friends in different places. But I think for the most part I'm not, like, calling my idols for advice necessarily."
WATCH: Kochie one-on-one with superstar (and one of his favourite artists) @Lorde! 🎉🎉 #sun7 pic.twitter.com/wIIqCBZNaw

— Sunrise (@sunriseon7) July 6, 2017
As Nicki Swift previously reported, Lorde spoke about spending time with famous friends like Swift in a June 2017 interview, saying, "It's like having a friend with very specific allergies. There are certain places you can't go together. Certain things you can't do. There are these different set of considerations within the friendship. It's like having a friend with an autoimmune disease."
She quickly faced backlash online. Soon after, she apologized, tweeting, "Didn't mention Taylor, but regardless, I f***** up & that was really insensitive. I'm sorry."
Throughout the (admittedly mild) controversy, Swift has remained silent.
While we wait for Swift to break her silence—probably with a brand new album—find out exactly why Taylor Swift's squad is baloney.