What We Know About Bill Hader And Anna Kendrick's Reported Romantic Relationship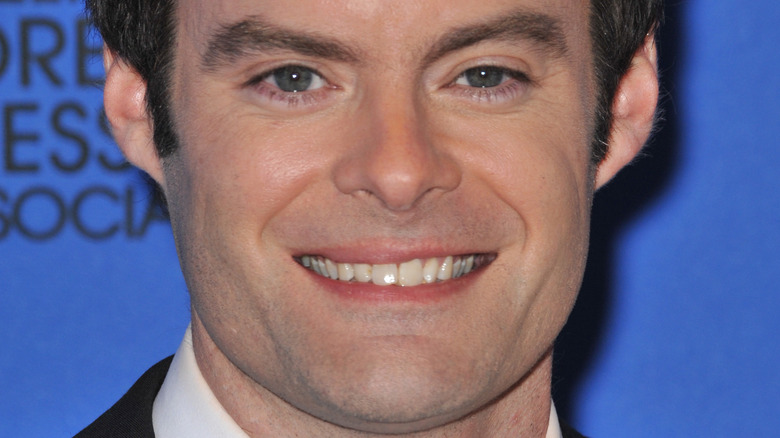 Featureflash Photo Agency/Shutterstock
Comedian Bill Hader, who is known for his work as a cast member on "Saturday Night Live" from 2005 to 2013, has taken larger roles since leaving the show. In fact, almost a decade after Hader's departure, he has appeared in everything from HBO's "Barry" to film parts including "It Chapter Two" in 2019.
"So much of it is following emotion, wherever the emotion takes you, and just being true and honest to the characters," Hader said at a USC Comedy panel in April 2021 (via Deadline). "Doing that, you get funny stuff, and then really tragic stuff, and that's kind of how life is."
Speaking of emotion, it looks like one of Hader's roles has led him to his newest relationship. Hader played Nick Kringle in the 2019 movie "Noelle" — appearing alongside "Pitch Perfect" star Anna Kendrick. Although the pair just missed each other during the comedian's "SNL" days — Kendrick's "SNL" hosting duties weren't until 2014, after Hader had already left — they hit it off this time around. And it seems as if the pair's relationship has been going on for a lot longer than many fans expected.
Bill Hader and Anna Kendrick have reportedly been dating for a year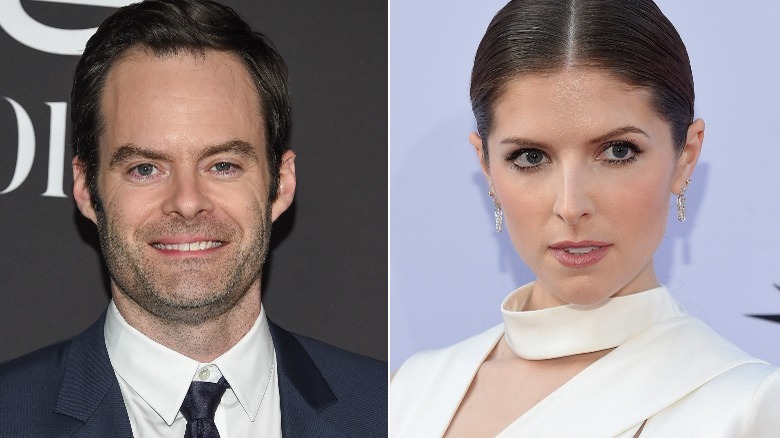 DFree & DFree/Shutterstock
As a source just revealed to People, Anna Kendrick and Bill Hader are not only dating, but they've managed to keep their relationship private for a while.
"Anna has been dating Bill quietly for over a year," the insider said. "They met years ago. She's hosted 'Saturday Night Live' and they've done a movie together, but they got together well after the movie." The source explained that the two have kept things on the down-low due to their personal nature. "They are both very private people, and with the pandemic it was easy to keep it quiet. They're both hysterical so they must keep each other laughing all of the time. She's really, really happy," the insider added.
Hader ended his relationship with "The O.C." actor Rachel Bilson in July 2020, according to Vogue, and the "SNL" alum also shares three children with his ex-wife Maggie Carey. Though she never confirmed it, it's thought that Kendrick previously dated cinematographer Ben Richardson. "Well, as far as keeping [my love life] private, it isn't easy," she told the Sydney Morning Herald in 2020. "But that's just always how it's been for me."