The Tragic Death Of Meat Loaf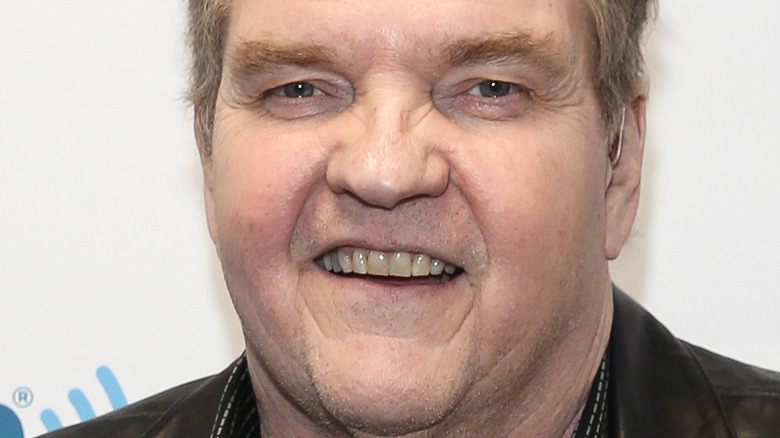 Rob Kim/Getty Images
Meat Loaf has died. The iconic singer's Facebook announced the tragic news on January 20, confirming the 74-year-old star died that evening and was surrounded by his loved ones, his wife, Deborah, his two daughters, Pearl and Amanda, and close friends. It's thought the statement was issued by his team, who wrote their "hearts are broken."
The statement also shed more light on his staggering career, which first saw him seem success in the 1970s. It noted that he sold 100 million albums and starred in some massive movies, including "Fight Club" and "The Rocky Horror Picture Show." He also had a plethora of iconic hits, including "Bat Out of Hell" and "I'd Do Anything for Love (But I Won't Do That)." He released his last album in 2016.
"We know how much he meant to so many of you and we truly appreciate all of the love and support as we move through this time of grief in losing such an inspiring artist and beautiful man," the heartbreaking message continued. They also asked for "understanding" and "privacy" as they deal with the tragic loss, signing off, "From his heart to your souls... don't ever stop rocking!"
A cause of death for Meat Loaf — who has experienced health issues over the years — was not confirmed in the statement, though TMZ cited sources who alleged he died of COVID-19. The outlet claimed that he'd canceled a business dinner a few days earlier after reportedly becoming "seriously ill."
Meat Loaf tributes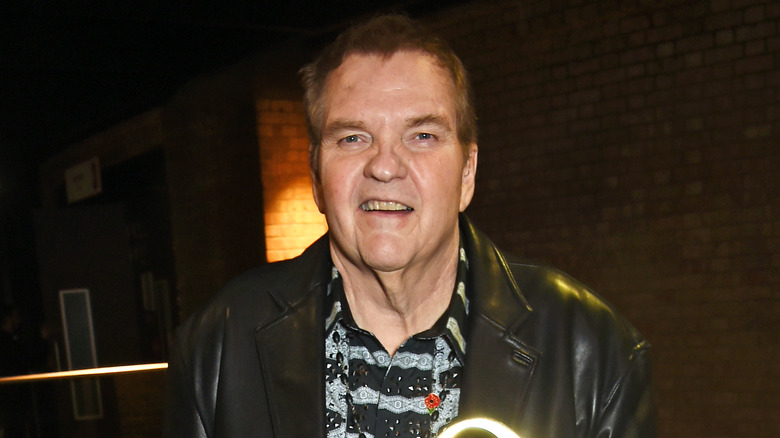 David M. Benett/Getty Images
Social media was flooded with tributes to Meat Loaf — who floated the idea of his own relationship reality show in 2021 — in the hours that followed his death, with the star's impact on the entertainment world becoming instantly apparent.
Former "America's Got Talent" judge Piers Morgan was one of the first to pay his respects, writing on Twitter that Meat Loaf was "One of rock music's all-time great characters whose seminal iconic album Bat Out Of Hell is one of the biggest-selling records in history." He continued by describing him as "a wondrously talented, flamboyant, funny, outrageous and rebellious chameleon," calling his death, "Sad news."
"R.I.P Meatloaf. Love and prayers to all his family and close friends," Boy George tweeted, recalling a time the rocker "once turned [him] upside down in a Chinese Restaurant." Cher also paid tribute on Twitter, writing, "Had So Much Fun With Meatloaf When We Did 'Dead Ringer'. Am Very Sorry For His Family,Friends,& Fans."
Stephen Fry was another star sharing memories of the late musician and actor. He shared a clip of them both on "Saturday Night Live" in the 1980s and wrote on Twitter, "I hope paradise is as you remember it from the dashboard light, Meat Loaf. Had a fun time performing a sketch with him on "Saturday [Night] Live way back in the last century."
Our thoughts are with Meat Loaf's loved ones and fans during such a tragic time.