Adele Tearfully Reveals The Reason For Postponing Her Las Vegas Residency In Raw Apology Video
Adele was supposed to be rolling into 2022 on a positive note. In November 2021, she thrilled fans with the release of her long-awaited album "30." Going into the new year, Adele was preparing to become the next star in Las Vegas as a resident performer at Caesars Palace. In support of her album, Adele planned 24 concerts — two per weekend over about three months. This was big news because Adele hadn't performed live in five years. The Las Vegas concerts, in addition to two shows in London's Hyde Park, were her only scheduled appearances in 2022, per the BBC.
More than just giving American fans multiple opportunities to see her amazing voice live, she was scheduled to earn big bucks for the contract. In the pre-sale for her residency, Adele sold $50 million in tickets, Billboard estimated. This meant that the singer would earn over $2 million for each of her performances. These big numbers are possible in Las Vegas, as seen by Celine Dion, who held multiple residences in Sin City that helped contribute to her huge net worth. 
Sadly for fans, especially some who flew into town for the big debut, Adele revealed last-minute that she needed to postpone her Las Vegas residency. The announcement came just one day before the singer was set to perform her first concert at the Colosseum at Caesars Palace. According to the venue's website, all of her performances from January 21, 2022 until April 16, 2022 were postponed.
Adele says she's 'really embarrassed'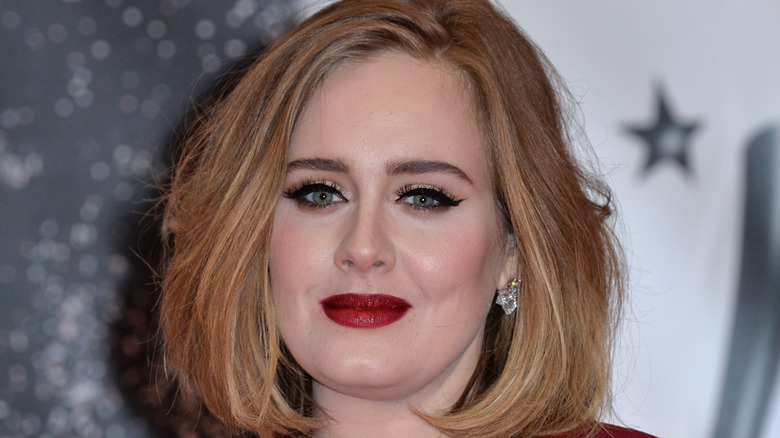 Anthony Harvey/Getty Images
Adele took to Instagram to reveal to fans the reason for the delay. In an emotional video posted to Instagram, Adele tells fans that her Las Vegas spectacle wouldn't go on as originally planned. "I'm so sorry but my show ain't ready. We've tried absolutely everything that we can to put it together in time and for it to be good enough for you," the singer explained. She then cited several reasons, like delivery delays and COVID-19. "Half my team, half my crew" contracted the virus, she revealed, and were still out at the time she posted. As a result, the singer said it was "impossible to finish the show." 
In a final push to try everything possible to make sure the show could go on, Adele admitted that she and the rest of the crew had been awake for 30 hours trying to figure out solutions. "I'm so upset and I'm really embarrassed," Adele said to her fans, while she was practically in tears. The singer promised rescheduled dates as soon as possible and to bring the show up to the level that she wanted to give her fans. 
Naturally, some fans posted on social media their disappointment with the last-minute cancellation, per the Daily Mail. While this was certainly difficult news to deliver, Adele has always been one to be open with her fans, like in her revealing interview with Oprah in 2021 where she discussed her divorce. So, even if fans are disappointed, they're still getting the frankness they've come to expect and love from Adele.