Patton Oswalt Slams 'Bitter Grub Worms' After Engagement Announcement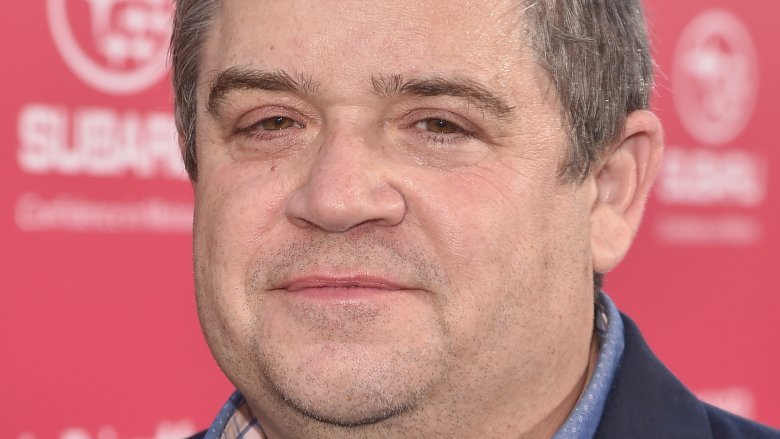 Getty Images
The King of Queens star is not interested in hearing any criticism fans may have over his recent engagement to actress Meredith Salenger.
Patton Oswalt took to Facebook to share a woman's blog post, entitled, "A Widow's Rage Defense of Patton Oswalt's Engagement." The blogger, identified as Erica Roman, expressed outrage at people's negative responses to Oswalt's engagement—including those who claimed it was too soon for him to be moving on with his love life following the death of his wife Michelle McNamara 15 months earlier.
"You aren't entitled to an opinion. You don't get to comment on the choices of a widower while you sit happily next to your own living spouse," Roman wrote. "Who gave you the position to judge when it's 'too soon' for a person who has suffered the worst to be able to find happiness and companionship again? Its been 15 months! How long should a widow sit in isolation before YOU are comfortable enough to release them from their solitary confinement?"
In addition to sharing a link to the post, Oswalt, 48, stated, "This is so amazing. And SO well-written. I expected some bitter grub worms to weigh in (anonymously, always always always) with their much-needed opinions when I announced my engagement last week. And I decided to ignore them."
"But yeah, I felt this rage," Oswalt continued. "And Erica articulated it better than I could have ever hoped. So there you go."
The actor also retweeted Roman on Twitter, adding, "WOW. Thank you for this, Erica. I'd chosen to ignore the grub worms but your writing is just SO good here. Thank you, seriously..."
Salenger also shared Roman's post, addressing her relationship with Oswalt and the hate they've faced online. "Everyone has been so lovely to us...all of Patton's family...ALL of Michelle's siblings and family and friends...a few trolls have strong opinions," she wrote. "But I think for Patton having met and found love after over a year of intense therapy and openly grieving and dealing with his pain...I am grateful to be the one who helps him climb out of the depths of grief and find some joy again."
Salenger, who noted that Oswalt and McNamara's daughter Alice "is happy and feels love," added that she "waited 47 years to find true love."
"Creating our family unit while honoring the brilliant gift Michelle has given me will be my life's goal and happiness," she concluded.
As Nicki Swift previously reported, Oswalt and Salenger confirmed their engagement on July 6, less than a month after making their public debut at the premiere of Baby Driver.