The Cause That's Close To Gary Cole's Heart Because Of His Daughter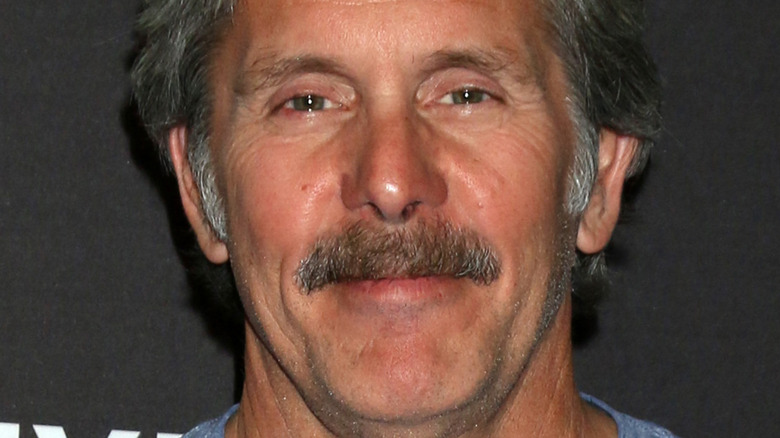 Kathy Hutchins/Shutterstock
Cemented in film history as a funny man with an impeccable dry tone and expert comedic timing, Gary Cole is also recognized for his charity work and passion for a good cause. Possibly known best for his iconic role of Bill Lumbergh in "Office Space," he revealed to Entertainment Weekly that fans often tell him to "come in on Saturday." On top of that, Cole has transformed into memorable characters in "The Brady Bunch Movie," "Veep," "Talladega Nights," and "Entourage." He also joined the cast of "NCIS" in 2021 as FBI Agent Alden Parker.
The actor has usually been fairly quiet about his private life, including the tragic death of his estranged wife in 2018, per Married Biography. On the other hand, he is always happy to share stories of his illustrious career. But there is one personal thing he has never been hesitant to share with the public, and it concerns his daughter.
Gary Cole is open about his daughter's autism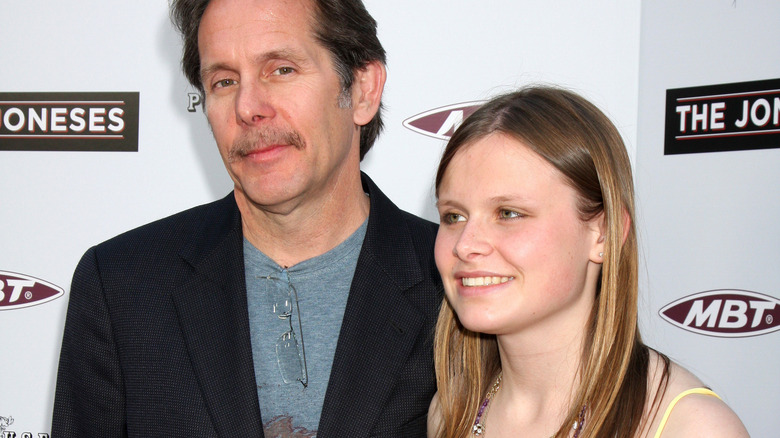 Joe Seer/Shutterstock
Gary Cole spoke with WebMD in 2009 about raising autism awareness. "When my daughter Mary was diagnosed with autism in 1995, all I had to go on was Rain Man." Helpful information and resources about autism in the '90s was slim, despite the fairly common diagnosis. Details have been more clearly defined since then, the CDC noting that roughly 1 in 44 children have "been identified with autism spectrum disorder."
The actor explained that he and his wife at the time, Teddi Siddall, could tell something was different about their daughter Mary before she turned 2. "Mary didn't process information like you or I do, and did not pick up on social cues," Cole explained. Being firm believers in seeking answers as soon as you notice something going on, he urged parents to do the same, "the earlier the better."
The attention that he and Siddall gave the diagnosis benefitted their daughter in the long run. As a child, Mary went through therapy and attended "mainstream elementary and middle schools" with a personal aide, according to People. She attended a special learning facility for later schooling and is now in her late 20s. In a Father's Day appreciation post on Mary's Instagram from 2016, she celebrated "the greatest dad a girl could ask for," adding that, "All I have to say is thank you for being you with all your support, patience, and unconditional love."
Gary Cole is an advocate for autistic children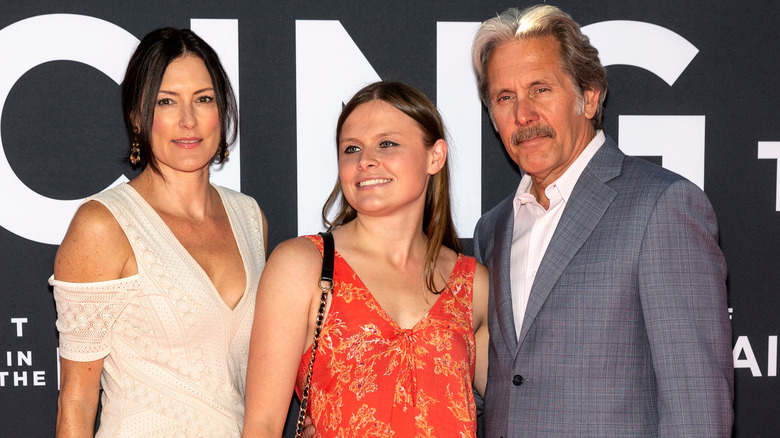 Ovidiu Hrubaru/Shutterstock
Gary Cole is very active and vocal with nonprofits dedicated to serve individuals with needs relating to an autism spectrum disorder. He speaks on his experience as a parent for The Help Group, according to Today, offering solidarity and advice for other parents with autistic children. "If you think that your child is developing differently, don't delay — ask for help. We did, and it made a significant difference for our daughter," he said.
Cole has an evolving understanding of autism, continuing to use his status to inform the public of ways to get more information and resources for personal experiences or to help raise funds for research and education, per Fabiosa. What is most important for the "Veep" star is that there is still so much more to be done for those on the spectrum beyond their school years.
"Now that Mary is a young adult, I realize how important it is to do all that we can to help young people in their transition to adulthood," Cole said in a PSA for The Help Group. He continued, "We must ensure that they are given every opportunity to succeed and realize their sense of self-worth and acceptance as part of the community." It is touching to see his passion only grow with time as he continues to support his daughter and advocate for so many others.