Blac Chyna Granted Restraining Order Against Ex Rob Kardashian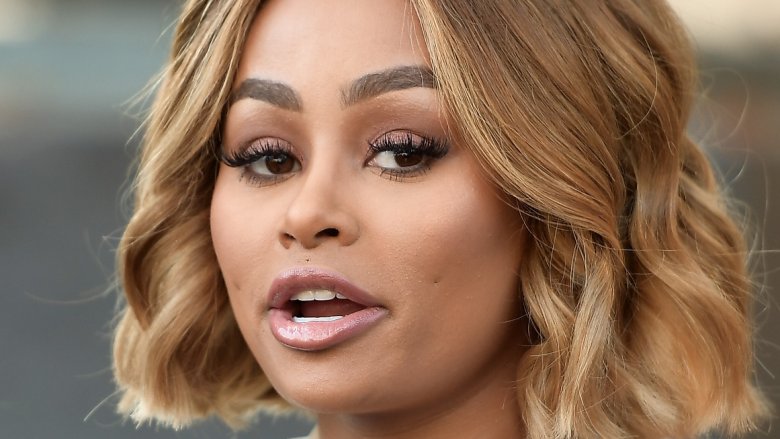 Getty Images
It's official—Rob Kardashian must stay away from ex-girlfriend Blac Chyna.
After Chyna, 29, and her legal team—including celeb attorney Lisa Bloom—filed for a temporary restraining order against Kardashian, a Los Angeles court granted the request, according to E! News. While the exact details of the order remain unknown, it's reported that it does not include Kardashian and Chyna's daughter, Dream. Going forward, nannies will reportedly transport Dream from parent to parent.
"The court is not in the business of separating biological parents from their children," L.A. Superior Court Commissioner James E. Blancarte stated.
Kardashian, who did not appear in court, reportedly just wants to do what's best for their child. Outside of the courthouse, his lawyer Robert Shapiro told reporters, "On Mr. Kardashian's behalf, I'd like to apologize for the events that have taken place. Moving forward, the priority is the well-being of the child."
TMZ reports that Shapiro did not contest the temporary restraining order.
Just days earlier, Kardashian blasted Chyna on social media, sharing nude photos of her and accusing her of cheating on him, doing drugs, and having a child with him to get back at her ex Tyga. Soon after, Chyna fired back, accusing Kardashian of past physical abuse. In the paperwork filed in court on July 10 (via TMZ), Chyna alleges that Kardashian had attacked her in April 2017, punching her and knocking her to the ground. Court docs also reportedly claim that Kardashian is in possession of a gun and has threatened to use it to kill himself.
Though Kardashian asserts that Chyna has been physically abusive toward him—she allegedly tried to strangle him with an iPhone wire—the 30-year-old reportedly regrets his social media posts, which many consider to be revenge porn. According to TMZ, Shapiro told reporters that Kardashian's Instagram rant was "a spontaneous reaction that he regrets."
Missed all the recent Kardashian-Chyna drama? Don't worry—here's what's really going on with the former couple.