The Key To Mark Harmon And Pam Dawber's Lasting Marriage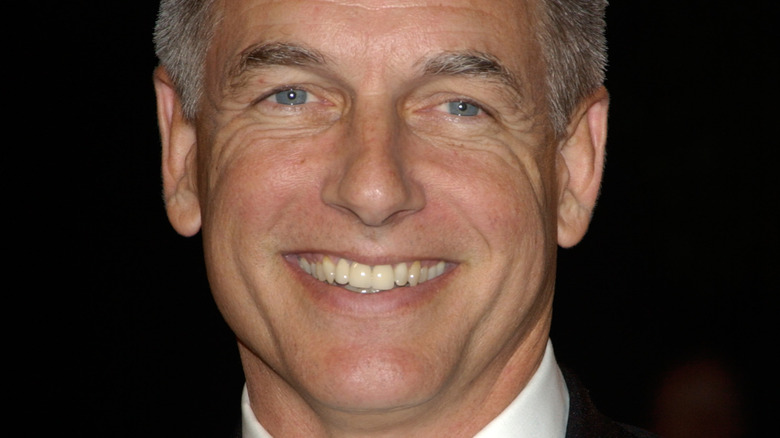 Featureflash Photo Agency/Shutterstock
Mark Harmon became a household name after 2003, when he began playing special agent Leroy Jethro Gibbs in the wildly popular police procedural series "NCIS." But even before the former UCLA quarterback entered our TV rooms via the CBS channel nearly two decades ago, Harman had long been noticed — for his acting abilities and dreamy looks alike. Way back in 1977, Harmon was nominated for an Emmy Award for his supporting role in "Eleanor and Franklin: The White House Years," just a few years before he was named People's "Sexiest Man Alive" in 1986, proving he was the whole package.
Harmon certainly had the looks and charisma to join the long list of celebs who rather share their bed with different women. Instead, Harmon married "Mork & Mindy" star Pam Dawber in 1987, as People reported at the time, and has stayed married to her. Even before he met Dawber, Harmon knew disliked playing the field and was comfortable with it. "I'm real monogamous by nature, and I'm fine being alone like I am now," he told People in January 1986. "When I marry, I want it to be everything this town says it can't be. I'm not into catting around." 
Harmon met Dawber two months later at a party thrown by a friend they had in common, according to the second People report. They were married a year later. Harmon and Dawber don't claim to know exactly the secret to their successful marriage, but each has their own ideas. 
Mark Harmon and Pam Dawber married later in life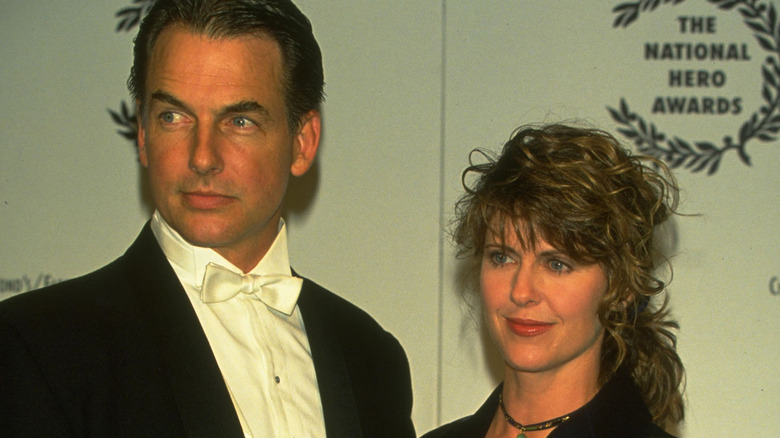 Diane Freed/Getty Images
When Mark Harmon and Pam Dawber tied the knot in March 1987, they were both 35 years old. Harmon believes that may have played a role in how they built their relationship. "We were both in our thirties when we got married, so hopefully the stupid stuff we did earlier," he told People in 2016. "That's probably the closest I have to what the key is."
Dawber might not disagree, but she also believes she preserved her family by putting her career in the background. "I was in a number one show. I had my own deal. I got to do Broadway. I got to do musical theater. I got to do cartoon voices," Dawber told Entertainment Tonight 2016. "I did everything you can do in this business, and then I had children and it's like, 'I'm not going to chase this fame thing." 
Harmon and Dawber welcomed their first son, Sean, in 1988, and second, Ty, in 1992. Dawber became a mother the same year "My Sister Sam" concluded and she put everything after on the back-burner. "I wanted to drive my kids to school. I wanted to be there for their birthdays and bring cupcakes and donuts and do the school festivals and all that, and I did," she said. Harmon and Dawber also have different tastes, which has kept their marriage interesting. "We don't generally like the same thing, and that's been healthy for us, actually," Harmon said.
Mark Harmon and Pam Dawber keep their life away from the limelight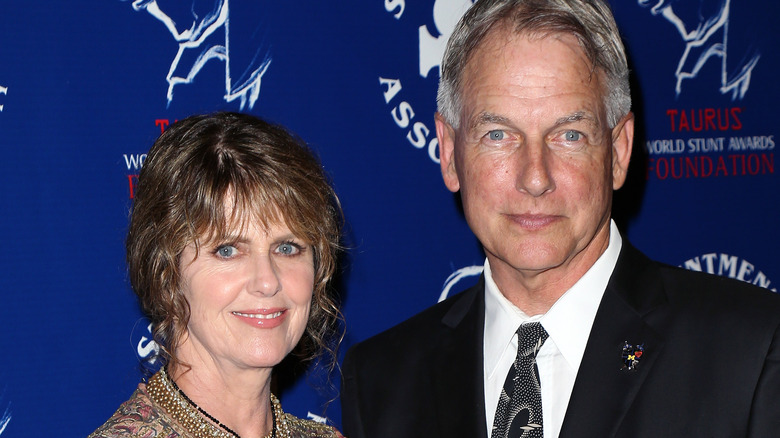 David Livingston/Getty Images
Mark Harmon and Pam Dawber may have healthy differences, but they one have one thing in common: They like to keep their private lives away from the spotlight. The couple has shared this trait from the moment they met. Harmon and Dawber kept their relationship mainly under wraps between meeting in March 1986 and marrying in March 1987, according to People. "We're not trying to keep something secret, but if you don't want it totally exploited by the press, you have to," she told the outlet ahead of her wedding.
They continued to value their privacy throughout their marriage, ensuring that their sons, Sean and Ty, also stayed out of the headlines. And their sons have seemingly taken note from their famous parents. "It's not even a choice. It's who we are," Harmon told Closer Weekly in 2018. "We stay home. A lot. I'm not a Twitter guy or a Facebook guy. Our sons aren't into that, either."
Harmon believes he learned to separate his professional life as a public figure and his private life from his parents, Elyse Knox, who was a film actor, and Tom Harmon, a football player. "My parents kept things real. I had no idea they were famous," Harmon told TV Insider in 2017. The key to Harmon and Dawber's long-lasting marriage is likely a combination of factors, but one that is surely hard to come by in Hollywood. Hats off to them!