Everyone Mark Harmon Dated Before Marrying Pam Dawber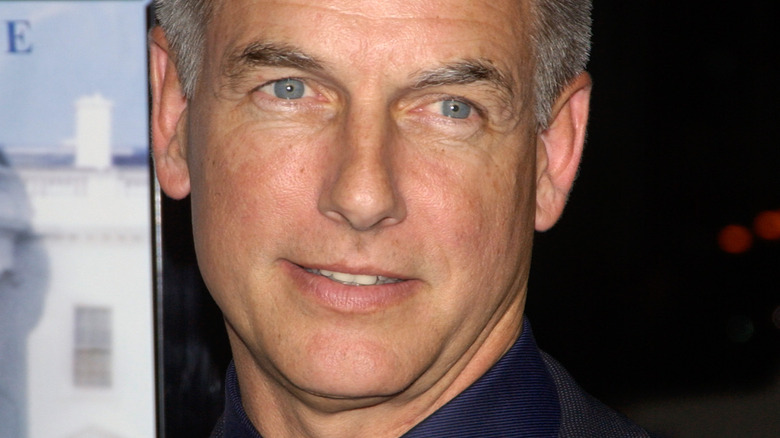 Featureflash Photo Agency/Shutterstock
"NCIS" star Mark Harmon has been a Hollywood heartthrob for more than four decades, but unlike some of his fellow actors, the former UCLA quarterback was never all that interested in playing the field. In a 1986 interview with People, he described himself as "real monogamous by nature" — and we're talking about a guy who had just been named the magazine's Sexiest Man Alive.
Instead of taking advantage of this new title by going on a dating spree, the "St. Elsewhere" star tied the knot a little over a year after he appeared on the cover of People. In March 1987, he married "Mork & Mindy" actor Pam Dawber in an intimate wedding ceremony, as reported by AP News. Their love story started at a pal's party, and they tried to keep their relationship under wraps at first. But weeks before their wedding, Dawber told People Harmon was "fabulous" and said that her life had "fallen into place."
Fast forward to 2021, and the couple is still going strong. As Harmon prepared to leave "NCIS," Dawber finally appeared on the show alongside him, per Entertainment Weekly. In 2016, she told Entertainment Tonight that she had originally quit acting to raise her and Harmon's sons, Sean and Ty (who are now both adults), adding that her family has no interest in being tabloid fodder. "Notice you don't see us in the magazines," she noted. However, some of her husband's past romances were of the headline-making variety.
Mark Harmon denied comparing his ex Heather Locklear to a cup of coffee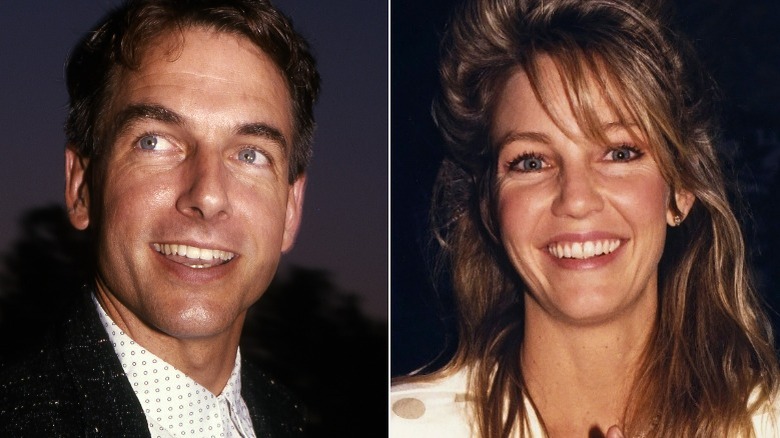 Vicki L. Miller & Vicki L. Miller/Shutterstock
Mark Harmon dated a number of famous women in the '80s, including "Dallas" actor Sheree J. Wilson and two stars of the hit soap "Dynasty": Terri Garber and Heather Locklear, per Who's Dated Who. His brief fling with the latter happened shortly before he was named People's Sexiest Man Alive, and the outlet quoted him as saying that Locklear "was just an emotional cup of coffee to me."
Harmon later appeared on "The Tonight Show" and denied comparing Locklear to the bitter drink that so many of us use to get a brief buzz. He explained to guest host Joan Rivers that he was misquoted when he was asked about her and another one of his exes, Cristina Raines. He claimed that he actually said, "I find it funny that you put the two of them in the same category. One I spent four years of my life with ... she taught me how to slow down and smell the flowers, and she's a very special lady. And the other one, I had a cup of coffee with."
Harmon and Raines dated from 1980 to 1984, according to Who's Dated Who. They worked together on the miniseries "Centennial" in 1978 before reuniting two years later in the soap opera "Flamingo Road." In 2014, Raines told the Hill Place blog that she remembered Harmon as being "wonderful to work with" and described him as "a great actor and a great guy."
Mark Harmon appeared on The Dating Game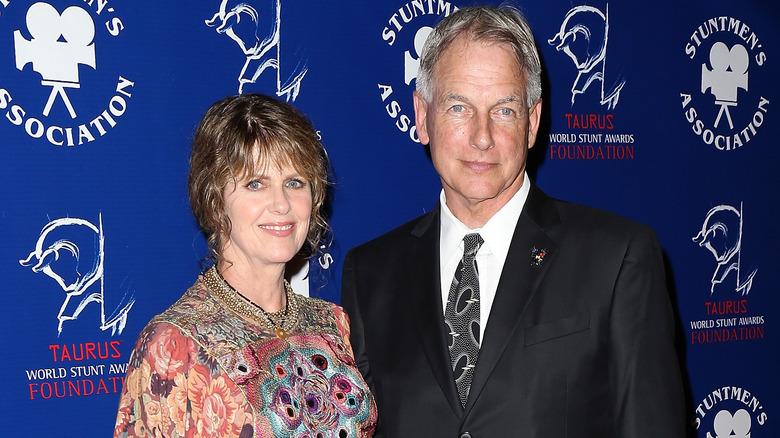 David Livingston/Getty Images
Before Mark Harmon got seriously involved with Cristina Raines, he was briefly linked to the actor who played her romantic rival on "Flamingo Road," Morgan Fairchild, per Who's Dated Who. Harmon also dated a woman known for her ability to harmonize. According to the biography "Little Girl Blue: The Life of Karen Carpenter," when "Close to You" singer Karen Carpenter was asked who her "perfect guy" would be, she picked Harmon.
While Harmon won the hearts of some of the biggest stars of the '70s and '80s, he failed to impress a potential partner during his earliest television appearance. When he was a contestant on "The Dating Game" in 1972, he was introduced as a beach volleyball fan whose "ambition is to be UCLA's starting quarterback." He accomplished this goal and beat out the other eligible bachelors to win a date, but as he revealed on "The Tonight Show," it never happened.
Harmon said that he and the bachelorette who chose him later reached a "mutual" decision that they just weren't that into each other. "She was a bird trainer," he explained. If he'd gone on that date, perhaps he would never have met the love of his life. Harmon told People that one "key" to the success of his decades-long marriage to Pam Dawber (pictured above) is that they didn't tie the knot until they were in their 30s, but added, "I'm proud to be married, and I'm proud of who I'm married to."