The Sweet Meaning Behind Wilmer Valderrama's Daughter's Name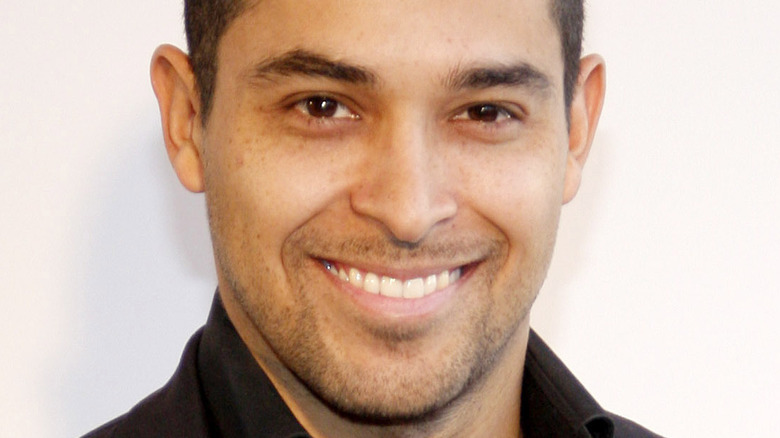 Tinseltown/Shutterstock
Throughout his career, Wilmer Valderrama has maintained high status in Hollywood while portraying lead roles in projects like "That 70's Show," "From Dusk Till Dawn: The Series," and "NCIS." He has also made headlines for a few public romances with fellow entertainers, including Mandy Moore, Lindsay Lohan, and Demi Lovato. Following his six-year relationship with Lovato, Valderrama began to date model Amanda Pacheco, Us Weekly reported in May 2019. Although the two were reportedly just seeing each other casually, this romantic union quickly became more serious, and the two ended up announcing their engagement on New Year's Day 2020, per The Knot. On February 15, 2021, Pacheco gave birth to her first child with Valderrama, who celebrated with an Instagram photo of his family together. He added a sentimental caption celebrating his daughter's birth.
"Life is an ever evolving journey, and for all those times when our path needs a light.. often angels are sent to show us the way and that we can be more.. straight out of heaven we welcome our first daughter..." the actor wrote. The name that Valderrama and Pacheco chose for their daughter is related to a very beautiful memory for the couple.
Wilmer Valderrama and Amanda Pacheco's daughter has a name with a heartfelt message behind it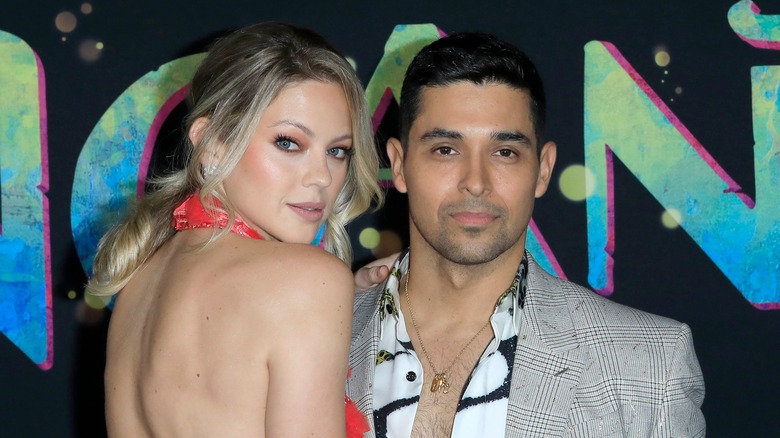 Kathy Hutchins/Shutterstock
The baby girl, who is the first child of celebrity couple Wilmer Valderrama and Amanda Pacheco, is named Nakano Oceana Valderrama, reports People. Wilmer explained to the magazine that he and Pacheco chose the unique name as an homage to a visit the couple took to Japan during their first year of dating. While on this vacation, they decided to commit to a serious relationship with each other. It was also the time they first said "I love you" to one another, the actor revealed.
"That was the trip where we decided we would be together, that we would really be together," Wilmer said. The baby's first name, Nakano, came from an ancient Japanese name that the actor said "felt strong, felt unique, felt different," before adding that he thought it was "a cool, fun little conversation topic for [his] daughter to have as she grows older." Additionally, Nakano's middle name, Oceana, represents Pacheco's love for the ocean, as she also works as a divemaster as well as a model.
Wilmer Valderrama and Amanda Pacheco have opened up about parenting
In January 2022, Wilmer Valderrama and Amanda Pacheco did a cover story for Parents in which they spoke about their experience thus far raising their baby girl, Nakano Oceana Valderrama. One subject that Wilmer touched upon during this interview is their daughter's sleep schedule. He revealed that he and Pacheco decided to sleep train Nakano to make sure the two of them have been able to stay close as a couple. Sleep training involves teaching a baby to fall asleep on their own, without help from their parents — which typically involves a lot of crying, according to Cleveland Clinic.
"I didn't think I had the heart for it, because it made me feel bad, but ultimately, it's so empowering," Wilmer said of sleep training. "It allows you to focus on your partner. When you have a baby who sleeps through the night, it's a lot easier to stay connected." The parents also said they are currently in the process of planning Nakano's first birthday party, which will include some cake and music. Congrats to Wilmer and Pacheco on their awesome and happy family unit!