People Are Totally Over This Celebrity Makeup Brand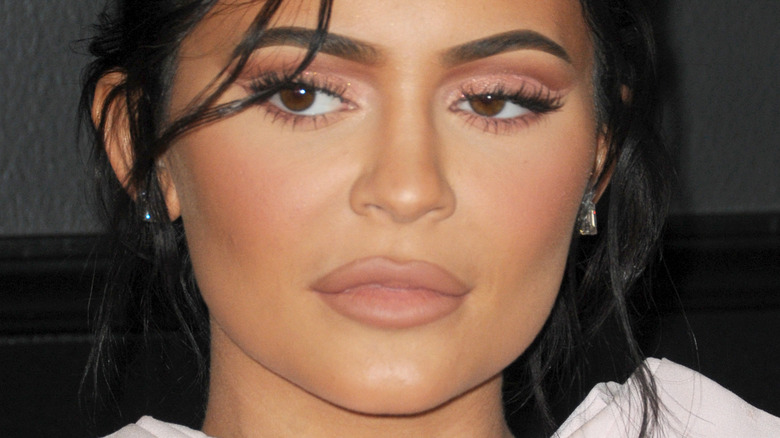 Kathy Hutchins/Shutterstock
Celebrities launching their own brands has become an increasingly popular trend thanks to the dominance of social media. When everyone wants to be an Instagram influencer, those with the means to do so have to try and stand out, right? Kylie Jenner, piggybacking off her visibility on "Keeping Up With the Kardashians," founded Kylie Cosmetics in 2015, a venture so successful that Forbes dubbed her, at age 21, "the youngest self-made billionaire ever" in 2019 (an erroneous statement they later retracted, per Insider). Kylie's personal net worth is pretty darn close to the "b-word," however, thanks to Kylie Cosmetics, with Celebrity Net Worth estimating it at $700 million. Selena Gomez also launched her own brand in Rare Beauty which, while also a cosmetics line, has differentiated itself by Gomez wielding the brand as a tool to inspire social change. For example, Rare Beauty's "Mental Health 101" initiative highlighted the need for greater mental health education among youth and at-risk communities.
Kim Kardashian, half-sister of Kylie, also parlayed her reality TV mega-stardom into an instantly ubiquitous shapewear line, SKIMS (estimated to be worth an eye-watering $1.6 billion, per The New York Times). Even the formerly beloved "Mayor of Twitter" Chrissy Teigen transformed the recipes she incessantly tweeted to followers into a full-blown cookware line, Cravings (with a series of cookbooks by the same name).
With all these differently angled celebrity brands out there, are there some that people have tired of? Nicki Swift surveyed 566 readers to find out.
Success also spells consumer exhaustion for Kylie Jenner's Kylie Cosmetics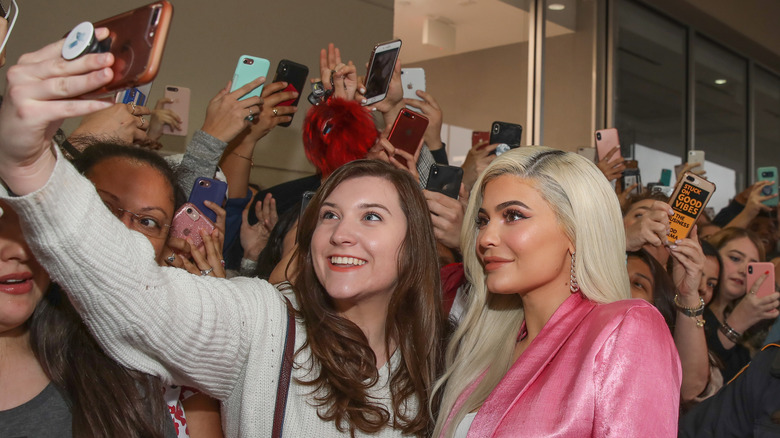 Rick Kern/Getty Images
The success and ubiquity of Kylie Cosmetics might be the very reason the general populous has had it with Kylie Jenner's makeup brand. According to a Nicki Swift survey, 45.76% of 566 respondents told us they were over the beauty line's best-selling lipsticks. Second behind the popular cosmetics empire was Chrissy Teigen's Cravings, the model's cookware and cookbook brand, with 28.27% of respondents claiming fatigue. Likely, some of this ill will bleeds over from Teigen's 2021 series of cyberbullying scandals (as MSNBC reported), a publicity storm that cost her line's distribution at Macy's and Target (per the Daily Mail) and ended an almost-sealed deal with Bloomingdale's (per Page Six). 
Despite all the negative press her shapewear line has garnered since its inception, Kim Kardashian's SKIMS brand was third-place in our survey, with a modest 15.72% saying "no more" to its products. The brand suffered negative feedback upon its 2019 announcement of its initial name, Kimono, with critics alleging cultural appropriation, per People. Forced to change and apologize for the name, Kim came under fire again in December 2021 after a viral TikTok video skewered her brand's alleged unfair sizing. Lastly was George Clooney's Casamigos Tequila, with 10.25% of respondents reporting they were done-zo with spotting the popular libation on shelves everywhere. Given Clooney's $1 billion sale of the company in 2018 — making him that year's highest-paid actor (per Insider) — perhaps this one's a simple case of jealousy?