Fans Are Lashing Out Over Kim Kardashian's Skims Brand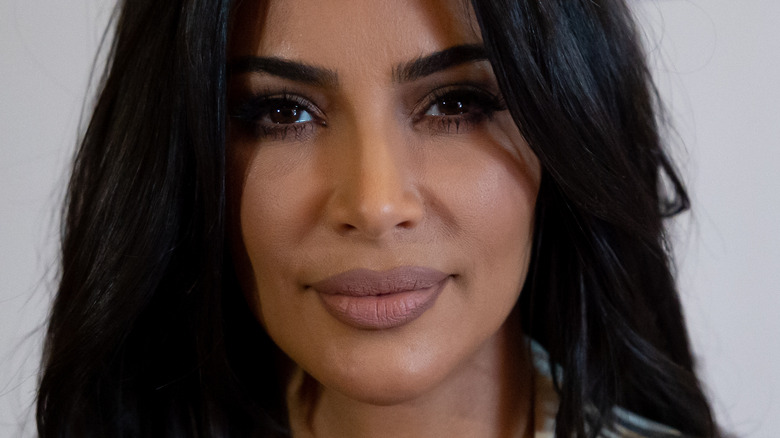 Asatur Yesayants/Shutterstock
Kim Kardashian's Skims shapewear line is under fire once again. The brand, which has reached a whopping $1.6 billion valuation, has been on the receiving end of backlash multiple times. It started from its inception when Kim was forced to change the brand name from Kimono to Skims after people educated her about cultural appropriation. At the time, even the mayor of Kyoto had sent her a letter explaining the deep cultural meaning of the traditional Japanese clothing she had attempted to use the name of.
"My intention wasn't ever to offend anybody. Foolishly and ignorantly, we never thought that it would be a problem," the star said in an episode of "Keeping Up with the Kardashians," per People. "I just feel kind of dumb. Like, why didn't we think about this?" In June this year, Skims got in the middle of a controversy when an advertisement had botched editing. The video featured Kim tracing a finger over her hips to showcase the hip-hugging underwear she was wearing, and for a split second, her finger appeared distorted.
"The Skims commercial that aired last week featuring the Fits Everybody collection did initially have an error as a result of the video losing its quality during the uploading process," the brand admitted at the time, per Page Six. You'd think that after a bunch of mishaps, Skims would steer clear of controversy, but that didn't seem to be the case when fans started to complain about the line's supposed unrealistic sizing.
Skims is under fire for supposed unfair sizing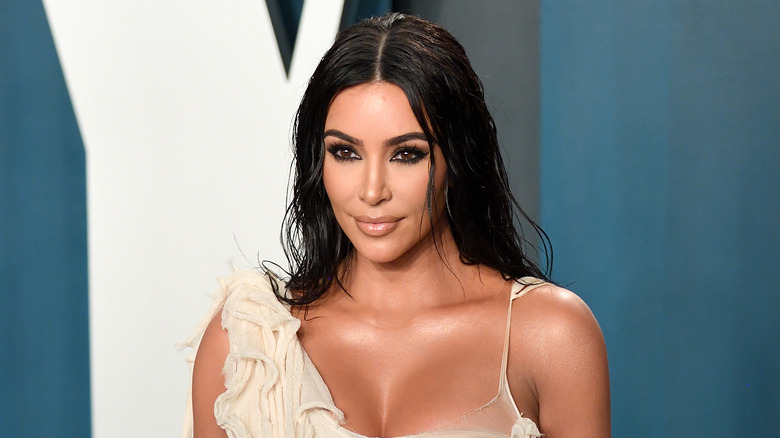 Karwai Tang/Getty Images
Kim Kardashian's Skims brand prides itself on being both innovative and inclusive, but some customers think otherwise. A TikTok video lambasting the brand's supposed unfair sizing went viral, causing fans to rethink their loyalty to the brand. "Now Kim Kardashian, we are going to have a f**king conversation," TikToker Jasmine Alexandria said in a video. "I got Skims for Christmas ... and let me talk about the sizing because the sizing is what's really troubling me.
She went on to say that the shapewear she had purchased barely fit her waist, let alone her thighs. "This is a Large/Extra Large and b***h this does not stretch," she complained. "It does not stretch. When I tell you I couldn't even get this past up my thigh." She even posted another video demonstrating how the garment barely fit her legs, let alone her waist. "How many bad products do they have to put out before people stop spending money," said one user. "You also know that Kim cannot even put herself in that one," commented another.
Skims has yet to comment, but Kim once said that the brand's goal is to cater to all women. "Being inclusive is in our DNA," she told Marie Claire U.K. "It's part of why we started the brand, I wanted to create solutions for all women, regardless of shape, size, or age – I'm so proud that SKIMS has led the charge for other brands now taking similar approaches."