Kyle Richards Had A Stunning Plastic Surgery Transformation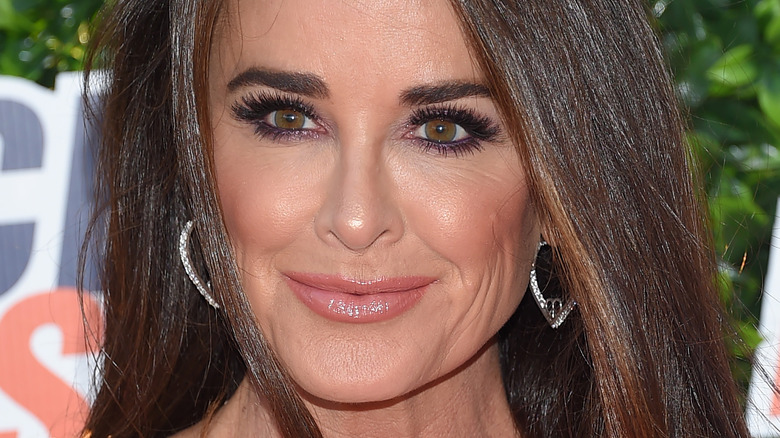 DFree/Shutterstock
We no longer live in the days when cosmetic surgery was considered some kind of shameful secret. And like most other Real Housewives, "The Real Housewives of Beverly Hills" star Kyle Richards has been pretty open about the work she's had done, which she describes as "minimal." Like *most* of her fellow 'Wives, Kyle has the time and money for a little surgical makeover here and there, so who wouldn't take advantage? 
But before you think everything about this child star-turned-reality star was found in a doctor's office, she'll have you know that her fabulous, iconic hair is all-natural — well, except for the color, which she dyes herself at home, according to Page Six. But of course, coloring her grays isn't the only way Kyle has effectively turned back the clock in the aging process and touched up a couple of (perceived) flaws. We will note here that surgery or not, Kyle always looks fabulous. 
Kyle Richards told fans about her nose job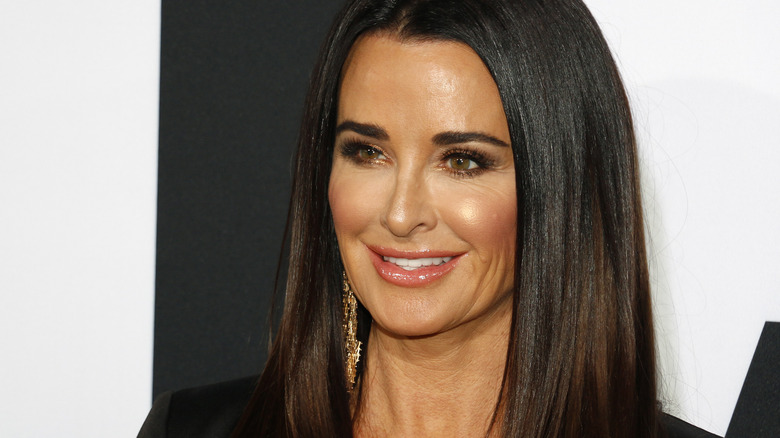 Tinseltown/Shutterstock
In an interview with Life & Style magazine, Kyle Richards explained why she's always upfront about whatever cosmetic surgery she gets. "I'm an honest person," she said. "To me, when I see people who are looking perfect and pretending like that's just the way it is ... it gives me rage."
For instance, responding to speculation about why her face seemed to look so different, Kyle addressed the rumors head-on in her Instagram Stories in October 2020 (via Life & Style), and told fans she'd gotten a nose job. "Since so many of you were speculating what I did or did not do to my face...here is your answer. I fixed my nose," she said. "I broke it last September and the bone poking out bothered me. So, I fixed the bone, fixed my breathing problems and refined the tip."
Before you ask, she says she has not had a facelift, but has acknowledged getting a little Botox every now and then, according to People. "I see the changes. It's part of life. We're in a town where we don't want to age, and we're almost expected not to, but what can I do," Kyle  said.
Kyle said she got liposuction because she was self-conscious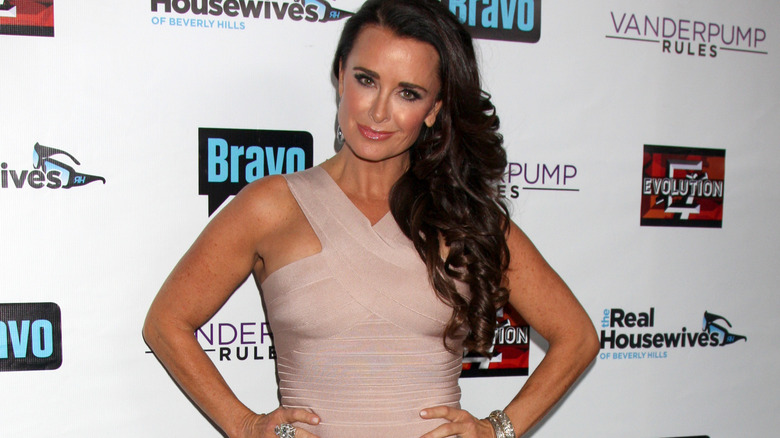 Kathy Hutchins/Shutterstock
Kyle Richards has also been open about other procedures she's had, including ones not concerning her face. Via Daily Mail, Kyle said in a Bravo special that she also had liposuction. "After having four kids, no matter what exercise I did, the love handles wouldn't go away," she explained. "I wanted to wear jeans and a tucked in shirt and not feel self-conscious." Who wouldn't want to feel less self-conscious? Especially if you're going to be on a massive TV show every day. 
But as Kyle once said to People, "I'm one of those people who thinks less is better." And she really seems to have stuck to that over the years. Sure, her nose may be a bit different, but we've never not been able to recognize her face, which seems like a good thing. At the end of the day, everyone is free to get whatever plastic surgery they may want.