The Other Tragic Loss Celine Dion Suffered Soon After Her Husband's Death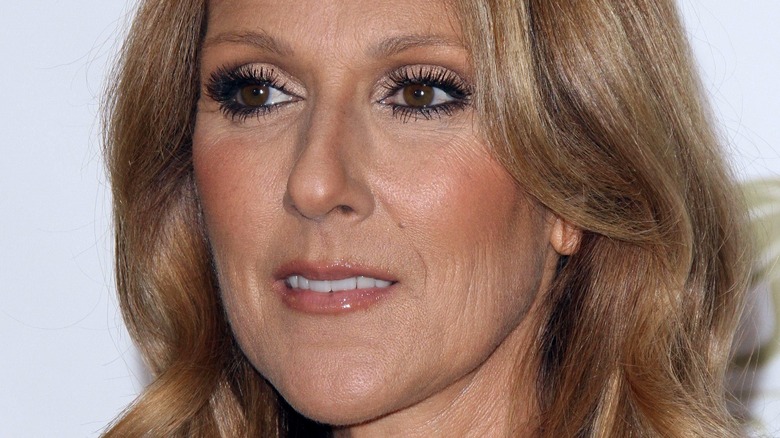 s_bukley/Shutterstock
Celine Dion is sadly no stranger to loss. One of the biggest tragedies in the star's life came when she lost her beloved husband of 21 years, René Angélil, in 2016 to throat cancer, which left the singer heartbroken.
Dion shared a touching statement to her website shortly after Angélil's passing, telling fans, "My family and I are deeply touched by the outpouring of love and support from so many people who have touched our lives during these past few days" (via TV Guide). "We have felt your love for René, and your prayers and compassion have helped us during this most difficult time... more than you'll ever know. I thank you from the bottom of my heart."
Celine continued to mourn her late husband in public, appearing at his national funeral dressed in all black as she broke down in tears while laying the music manager to rest. She then issued a statement on her website following the funeral, which read (via International Business Times), "We thank from the bottom of our heart all the people who have expressed their love for René during these trying times. Your testimony and your support helped us, more than you can imagine to take this step and say our farewells."
But what you may not know is that the iconic singer was also suffering another huge loss involving her brother, Daniel Dion, at the same time as mourning her beloved husband...
The death of Celine Dion's brother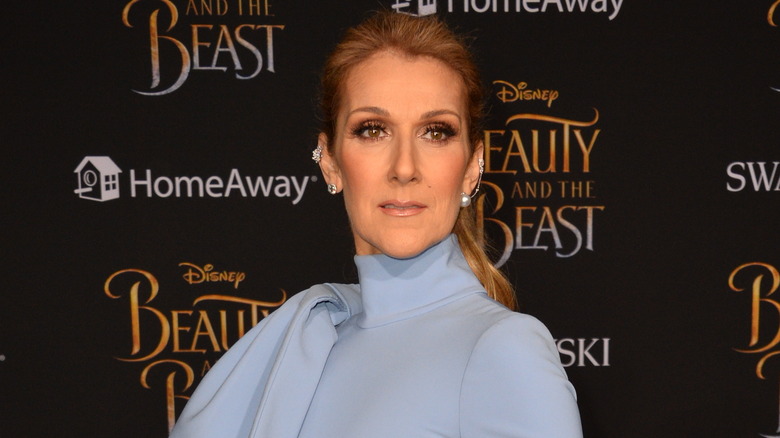 Featureflash Photo Agency/Shutterstock
Celine Dion was experiencing a painful double family loss in 2016 as she mourned her husband, René Angélil. Angélil passed away on January 14, though January 16 brought the loss of Celine's brother, Daniel Dion. In an even more tragic twist of fate, Daniel, just like Angélil, also died of cancer and passed away while spending time in a palliative care center in Celine's home country, Canada.
Celine and Daniel's sister, Claudette Dion, explained that Daniel's cancer was very similar to Angélil's while speaking to Journal de Montreal, confirming that he entered the cancer treatment centre mere days before his death after the disease impacted his throat, tongue and brain. "He was ready, and isn't suffering anymore. He was at peace," Claudette said of Daniel's death, describing him as "a gentle and reserved man of many talents."
The Dion family also issued a statement, which explained, per Billboard, that Daniel's "last days were in the wonderful care of the doctors and personnel at Maison Adhémar-Dion, a palliative care center in Terrebonne Québec." The statement continued, "For those wishing to send flowers, a donation to that organization would be very much appreciated."
Rene Angelil and Celine Dion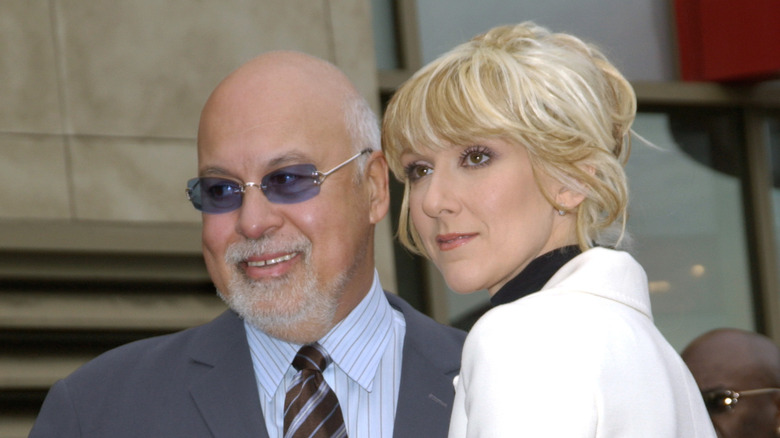 Featureflash Photo Agency/Shutterstock
Celine Dion has been open about her loss, sharing on more than one occasion how she coped during such a horrific time after losing both her husband, René Angélil, and her brother, Daniel Dion, within days of each other. 
Celine shared how she believed "René escorted [her] brother," while speaking to People in May 2016, calling it "perfect." She also shared how she believed Angélil "took [Daniel] under his wings and he said 'You know, I'll take good care of him,'" as she shared that she was also grateful her husband went first because she was worried about how her children would have coped she'd been in Canada with her family after Daniel's death.
In 2017, Dion also opened up about what helped her to get through the pain, sharing that she turned to fashion. "I've gone through some extremely difficult times in recent years, and I suppose that I'm spreading my wings a little bit more these days and doing so with the help of beautiful clothing and accessories," she told People. "It's amazing how a little bit of fantasy can alter our moods."
Celine has continued to mourn on social media, paying tribute to her husband on Instagram in January. "I would be lying if I said I'm fine, I think of you at least a hundred times, cause in the echo of my voice I hear your words just like you're there," she wrote in the caption. "I miss you."