Emma Thompson Reveals Unique Challenge Behind Her Latest Nude Scene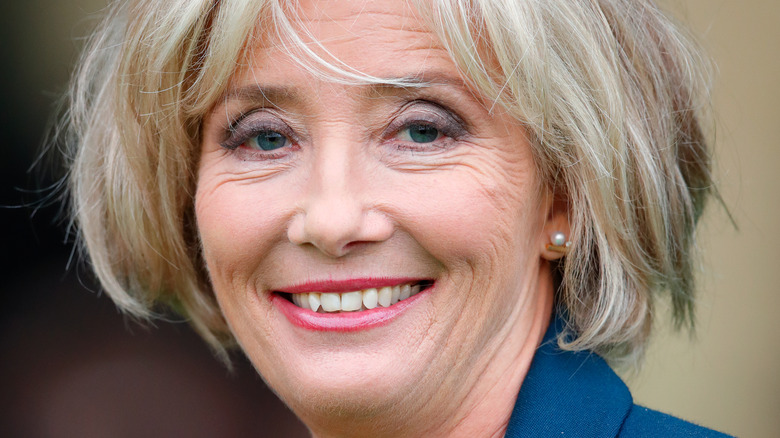 Max Mumby/indigo/Getty Images
Emma Thompson is one of the most celebrated actors in the entertainment industry with a long list of accolades and successful films to her name including, "Pride and Prejudice," "Sense and Sensibility," "Love Actually," and so many more. Thompson also happens to be one of Hollywood's favorite Emmas out there. She's also someone who isn't afraid to stand up for herself and her counterparts and fight the good fight when it comes to changing Hollywood's supposed norms.
During an interview with the Swedish talk show "Skavlan," Thompson said that she almost quit her movie "Brideshead Revisited" when she overheard one of the film's producers asking another actor to lose weight. According to The Guardian, Thompson said, "There was a wonderful actress I was working with on 'Brideshead Revisited' and the producers said, 'Will you lose some weight?' And I said to them, 'If you speak to her about this again on any level, I will leave this picture. You are never to do that.' It's evil what's going on out there and it's getting worse."
That said, Thompson also admitted a unique challenge behind one of her latest nude scenes. Her comments have definitely struck a chord with both critics and fans alike.
Emma Thompson shares her naked thoughts on getting nude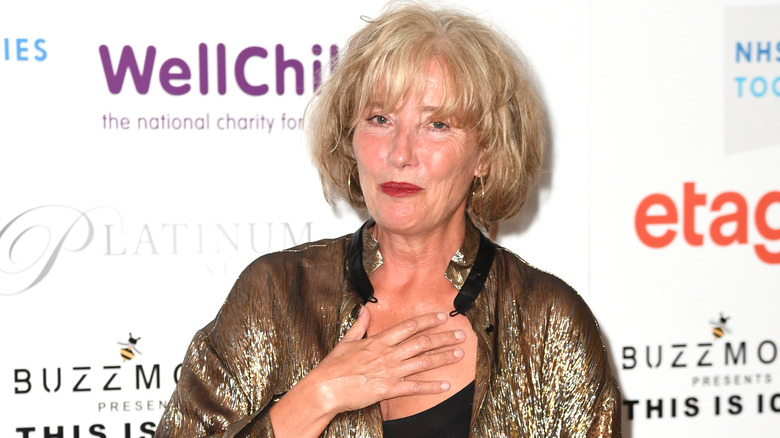 Gareth Cattermole/bfc/Getty Images
Emma Thompson recently admitted that despite being an advocate for women of all sizes to be represented on the big screen, it has been challenging for her to bare all in front of the cameras lately, according to Daily Mail. The British-born actor opened up about a nude scene she did in her new movie, "Good Luck To You, Leo Grande."
Speaking to Entertainment Weekly in a new interview, Thompson explained that she stars as a woman by the name of Nancy Stokes, who is hoping to experience an orgasm for the first time in her life. She also talked about some of the pressure that female actors feel when it comes to seeing their bodies on film. She said, "It's very challenging to be nude at 62," adding that not much has changed when it comes to the "dreadful demands" actors feel about their bodies and appearances. She further explained, "I don't think I could've done it before the age that I am. And yet, of course, the age that I am makes it extremely challenging because we aren't used to seeing untreated bodies on the screen."
And while Thompson is certainly describing a feeling that many female actors know all too well, at least it's good to know that her frank, blunt, and naked thoughts on the matter, along with her ability to tell it like it is, is why so many of her fans love and appreciate her.