Nina Dobrev Dating Scream Queens Actor Glen Powell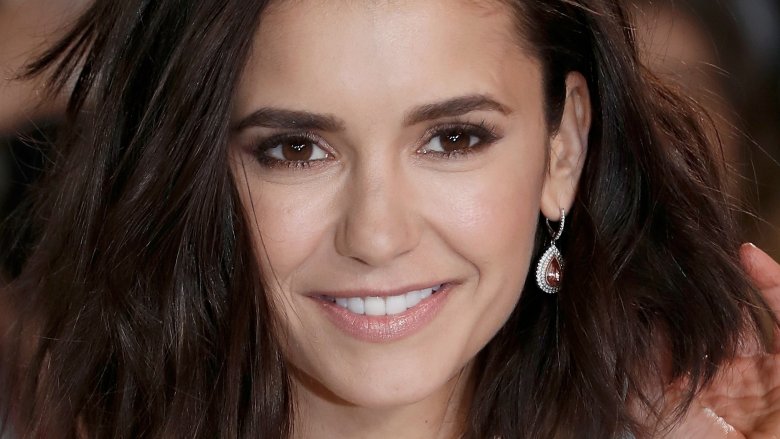 Getty Images
The Vampire Diaries star has a new man in her life.
People confirms that Nina Dobrev is dating Scream Queens actor Glen Powell, who's recently starred in such films as Hidden Figures, Ride Along 2 and The Expendables 3.
Rumors that the two were an item began after Dobrev, 28, was seen cozying it up with Powell, also 28, at BFF Julianne Hough's wedding to NHL star Brooks Laich on July 8, 2017. In photobooth shots from Hough's big day, Dobrev and Powell can be seen taking a number of playful shots together, including one photo in which Powell bites Dobrev's tongue.
They are so cute 😍 Nina Dobrev & Glen Powell 💕 pic.twitter.com/fxObr6GDEN

— Nika (@NikaStrong) July 10, 2017
However, fans first speculated that Dobrev and Powell were getting close after the two reportedly celebrated the New Year together in Texas. According to People, Powell was later seen at the premiere of Dobrev's film xXx: Return of Xander Cage and was spotted with the actress at a Golden Globes afterparty.
Powell was also one of the guests at Dobrev's La La Land-themed birthday party—he even recreated the film's iconic dance pose with Dobrev on Instagram.
A source told Hollywood Life that Dobrev's relationship with Powell is considerably different than that of her romance with ex Ian Somerhalder. "With Glen there was this immediate physical attraction and spark. It was instantaneous and full of passion, whereas Nina's love for Ian grew out of friendship; it was much slower and cooler," the insider said. "Nina and Glen can't keep their hands off of each other and there's this crazy strong chemistry between them. They're all about adventure and fun, while things were a lot more highbrow and serious between Nina and Ian."
The source continued, "Nina is having an amazing time with Glen, she's loving every minute of dating him and is happier than she's been in a very long time."
Glad to hear that Dobrev is happy!