Who Inherited Regis Philbin's Money After His Death?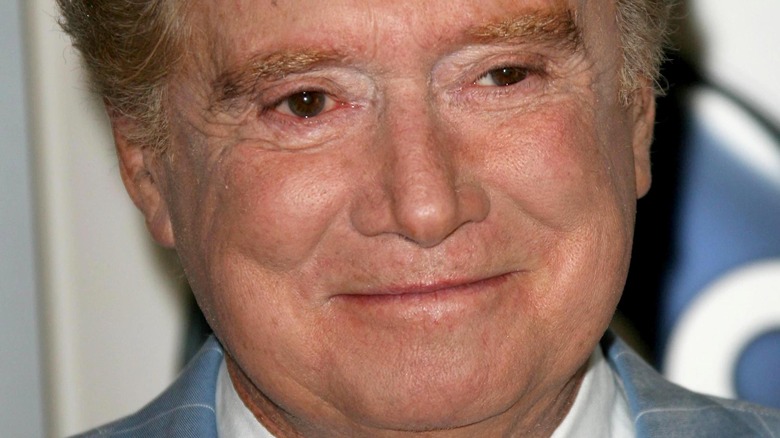 S Bukley/Shutterstock
Fans around the country were shocked when Regis Philbin died on July 24, 2020. The television host died a month before his 89th birthday, according to People. At the time, his family confirmed in a statement that the host died of "natural causes."
"His family and friends are forever grateful for the time we got to spend with him – for his warmth, his legendary sense of humor, and his singular ability to make every day into something worth talking about," the statement continued. "We thank his fans and admirers for their incredible support over his 60-year career and ask for privacy as we mourn his loss." Regis was laid to rest a few days after his death with a private funeral at the University of Notre Dame, according to USA Today, while his former long-time co-hosts Kathie Lee Gifford and Kelly Ripa paid tribute to him on social media, per E! News.
After Regis Philbin's death, many fans have wondered about who inherited his massive fortune. Was it his wife or his three children? Especially since he seemed to have close bonds with all his loved ones.
Regis Philbin earned a lot of money as a television host
J. Kempin/Getty Images
Having spent more than six decades on television, Regis Philbin racked up over $150 million in earnings, with $20 million per year during the peak of his career, per Celebrity Net Worth. That money is now in the hands of his wife, Joy Philbin, according to Radar Online. The outlet reported that Regis appointed Joy as the head of his estate in 2015 — years before his death.
According to court documents, Regis left behind $16.5 million in property and millions in stock and other investments. A large portion of his estate was put into a trust fund which contains assets separate from what was listed in his will. Additionally, a private trust was established to oversee the distribution of his money to his family and friends.
Elsewhere in his will, Regis listed his daughter Amy (from his previous wife Catherine "Kay" Faylen) as a beneficiary under the revocable trust. However, Regis made sure that his fortune remained in possession of Joy and their two daughters — Joanne and Jennifer. Regis appointed them second and third executors of his estate should Joy have any issues maintaining his estate in the future.
Regis Philbin was a philanthropist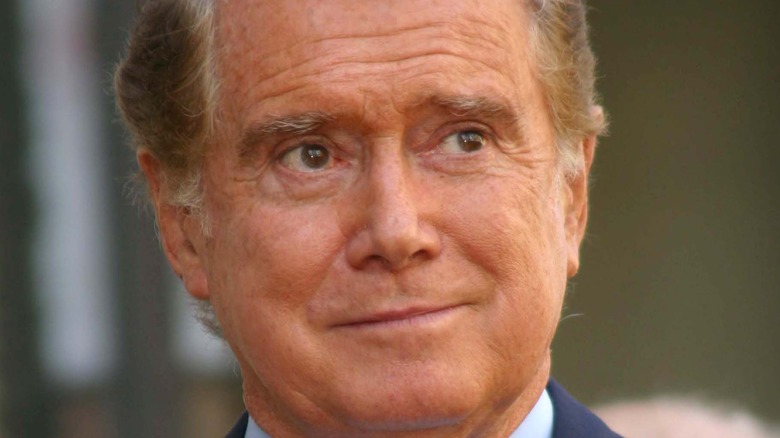 Joe Seer/Shutterstock
Besides being a familiar face on television, Regis Philbin was a big-time philanthropist. In 2011, the TV personality helped raise money for a local nursing home in Connecticut by auctioning off four VIP tickets to a live taping of "Live! With Regis and Kelly," according to a report by Greenwich Time. What a nice gesture, right?
But Regis didn't stop there, he also donated $500,000 to renovate the auditorium at his alma mater, Cardinal Hayes High School, in 2000, according to Catholic New York. Regis continued to support the high school in the years after, donating an additional $50,000 and $175,000 respectively.
Regis' philanthropy could also be felt even after his death as his family requested fans and mourners to pay tribute to him by donating to the Food Bank for New York to provide for those in need, per People. The Philbin family also auctioned off memorabilia from Regis' personal collection for The Benefit Shop Foundation in 2021 to benefit the Bronx Food Bank, according to Art Fix Daily.