Everything We Know About Regis Philbin's Death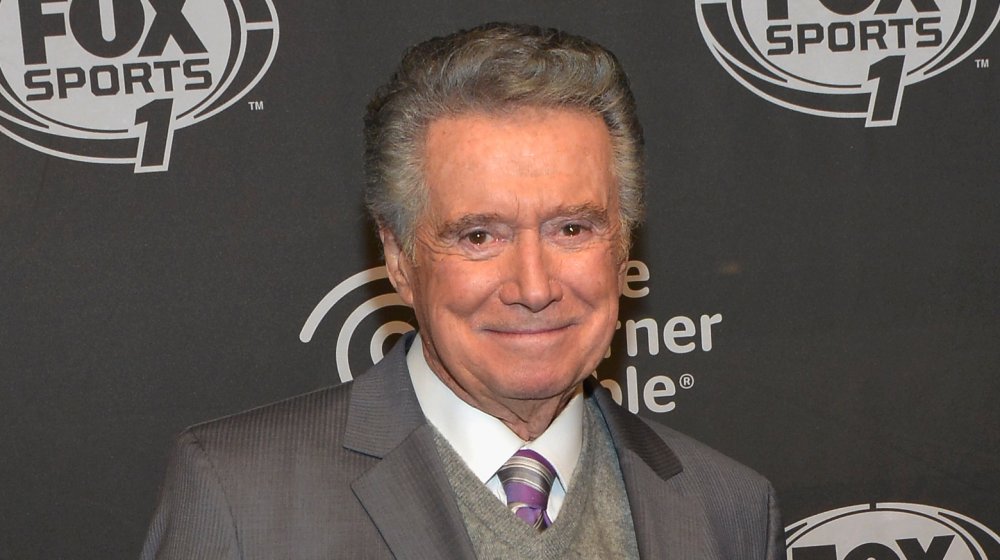 Eugene Gologursky/Getty Images
One of TV's most iconic figures, Regis Philbin, tragically passed away at 88 years old. People announced Philbin's death on July 25, 2020, a day after the Who Wants to Be a Millionaire host's death. His family shared a statement with People, writing that Philbin passed just one month shy of his 89th birthday.
"His family and friends are forever grateful for the time we got to spend with him – for his warmth, his legendary sense of humor, and his singular ability to make every day into something worth talking about," the statement read. "We thank his fans and admirers for their incredible support over his 60-year career and ask for privacy as we mourn his loss."
Philbin has been a beloved mainstay of morning TV for decades. He got his start in 1961 as the host of San Diego's The Regis Philbin Show, per Us Weekly. By 1988, he'd worked his way up to the soon-to-be-legendary show Live! with Regis and Kathie Lee, co-hosted by Kathie Lee Gifford. Gifford was later replaced by Kelly Ripa.
After 23 years on-air and nearly 17,000 hours on TV total (per The Hollywood Reporter), Philbin left the show in 2011. But he stayed busy in the years leading up to his death, making guest appearances on other shows, guest-hosting a 2020 Who Wants to Be a Millionaire special, and more. Here's a closer look at the circumstances surrounding Philbin's death.
Regis Philbin passed of natural causes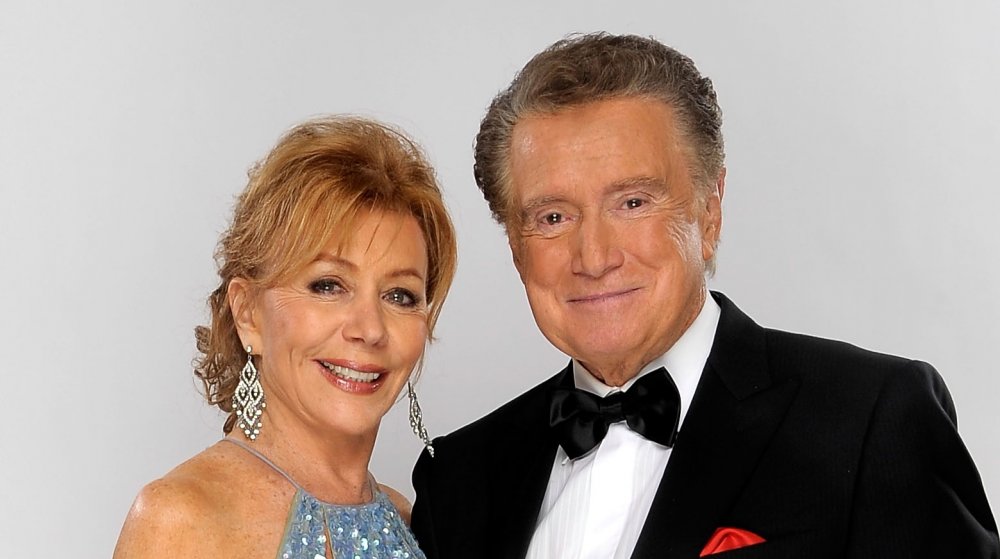 Charley Gallay/Getty Images
Regis Philbin experienced health issues throughout his lengthy TV career, according to People. In 1993, he underwent an angioplasty, and in 2007, he had triple bypass surgery, CNN reported. He had to take a break from Live! with Regis and Kelly in order to have the procedure done.
"Darn it, I don't want to do it. Nobody wants to do it," Philbin complained to co-host Kelly Ripa at the time. "But they tell me. I had a second opinion. So they are all in agreement that it should be the bypass. And so that's what I'm going to do. So, you know, I'm going to do it this week, and come back when I'm ready."
Two years later, Philbin also had to have his hip replaced. By then, he'd already broken the Guinness World Record for the most hours on camera in TV history, per CNN.
However, Philbin's health issues don't seem to have directly contributed to his death. According to his family's statement to People, the star died of natural causes. While TMZ reported that Philbin may have passed of a heart attack, the outlet didn't confirm that news with Philbin's family.
Philbin is survived by his wife, Joy, and his children Joanna, Jennifer, and Amy. His son, Daniel, passed away in 2014.