Ariana Grande Responds To Honorary Manchester Citizenship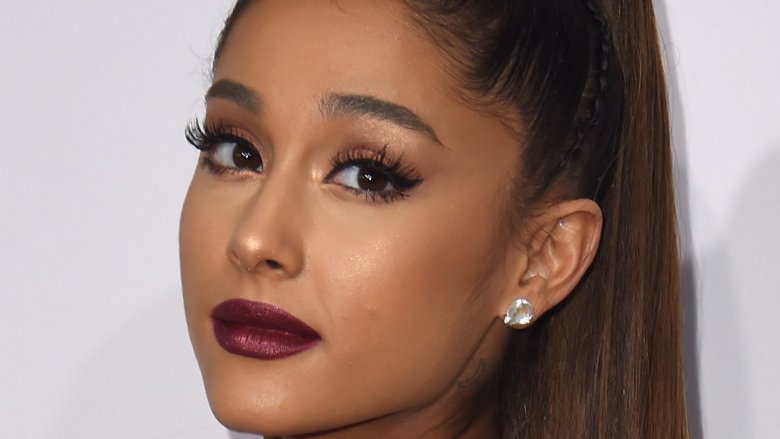 Getty Images
Ariana Grande is at a loss for words. 
Nearly two months after the tragic terrorist attack at her concert in Manchester, England on May 22, 2017, the pop star was named the city's first ever honorary citizen. 
Grande took to Instagram early in the morning on Thursday, July 13, 2017, with a screenshot of the news to express her deep gratitude. "I don't know what to say," she wrote in the caption. "Words don't suffice. I'm moved and honored. My heart is very much still there. I love you. Thank you." 
The 24-year-old completed the heartfelt note with a bee emoji. As Entertainment Tonight noted, this is the symbol of the city, which the "Side to Side" singer also recently got as a tattoo.
As Nicki Swift previously reported, the "Problem" hitmaker was officially bestowed this prestigious title following a unanimous vote by the city's council on Wednesday, July 12. This honor recognizes Grande's efforts to provide aid to victims of the attack, which injured dozens and claimed the lives of 22. 
Her star-studded One Love Manchester concert on June 4 raised over $9 million, and, around that time, the singer also released her emotional rendition of "Somewhere Over the Rainbow" as a charity single. And soon after the suicide bombing, the songstress took the time to visit her young injured fans as they recovered in the hospital. 
As City Council Leader Sir Richard Leese expressed, the honorary citizenship also acknowledges Grande's resilient, courageous, and loving response to the tragedy. "We've all had cause to be incredibly proud of Manchester and the resilient and compassionate way in which the city, and all those associated with it, have responded to the terrible events of 22 May, with love and courage rather than hatred and fear," Leese stated. "Ariana Grande exemplified this response."
With Manchester forever in her heart, Grande has continued her international Dangerous Woman tour. She is set to perform in Mexico City tonight, July 13.