Bill Cosby's Spokesperson Lashes Out Ahead Of Documentary About Disgraced Comedian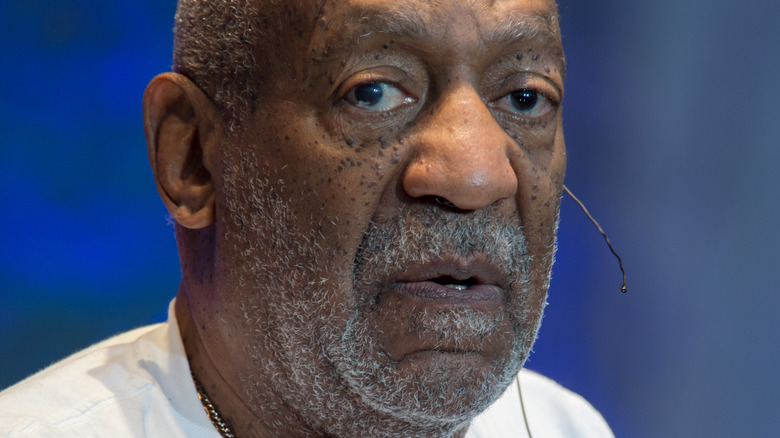 Randy Miramontez/Shutterstock
The following article includes allegations of sexual assault.
Back in the '80s and '90s, "The Cosby Show" was a staple on primetime television. Bill Cosby was in the homes of so many every week in his show or in a variety of ads from Jell-O to Crest. But the octogenarian actor's legacy was forever changed when a waterfall of sexual assault accusers came forward in 2014 and 2015, bringing the #MeToo movement into Cosby's life.
All told, at least 60 women accused Cosby of sexual abuse going back to the 1960s. All but one of the accusers' statutes of limitations had passed, which meant only one could bring criminal charges against the now-disgraced comedian. Cosby was arrested and convicted in 2018, but on June 30, 2021, his sentence was overturned. Even so, the controversies surrounding Cosby are complex.
No wonder comedian and "United Shades of America" host W. Kamau Bell wanted to delve into the subject in a four-part documentary series titled "We Need To Talk About Cosby" which premieres on Showtime on January 30. The documentary premiered at the Sundance Film Festival, according to People. So, what does Team Cosby think about the series?
Bill Cosby's spokesperson calls the doc a 'PR Hack'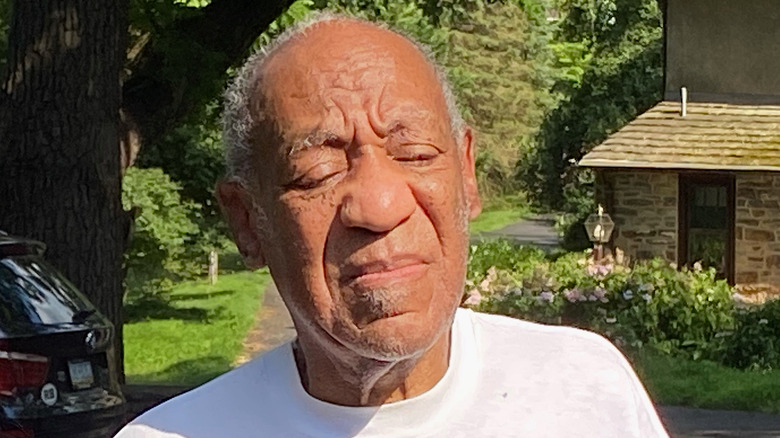 Michael Abbott/Getty Images
Unsurprisingly, Bill Cosby's spokesperson isn't happy about the documentary, going so far as to call it a "PR hack." In a statement to People, the comedian's spokesperson wrote, "Mr. Cosby has spent more than 50 years standing with the excluded; made it possible for some to be included; standing with the disenfranchised; and standing with those women and men who were denied respectful work ... because of race and gender ... within the expanses of the entertainment industries." The statement goes on to assert that Cosby is unfairly targeted by the media, who "distorted and omitted truths," and that the allegations against him are untrue.
When W. Kamau Bell was working on his documentary, Cosby was still in prison. Cosby's sudden release left Bell wondering if there would be any story to tell. Bell told The Guardian that he considered himself "a child of Cosby" growing up. He was inspired by "OJ: Made in America" and "Surviving R Kelly," and he explained that the film is his way to reckon with his hero becoming the villain.
Regardless of the current circumstances around Cosby's life and legacy, there is no doubt it is forever changed by the women who came forward with their stories. And for Bell, the documentary isn't just about Cosby, it's about the infrastructure that protects the famous from consequences. "I think it was bigger than Cosby," Bell told The Guardian. "Because if it was just him doing this without any sort of industry scaffolding, he can't pull this off."
If you or anyone you know has been a victim of sexual assault, help is available. Visit the Rape, Abuse & Incest National Network website or contact RAINN's National Helpline at 1-800-656-HOPE (4673).