Corinne Olympios To Appear On Bachelor In Paradise Reunion Special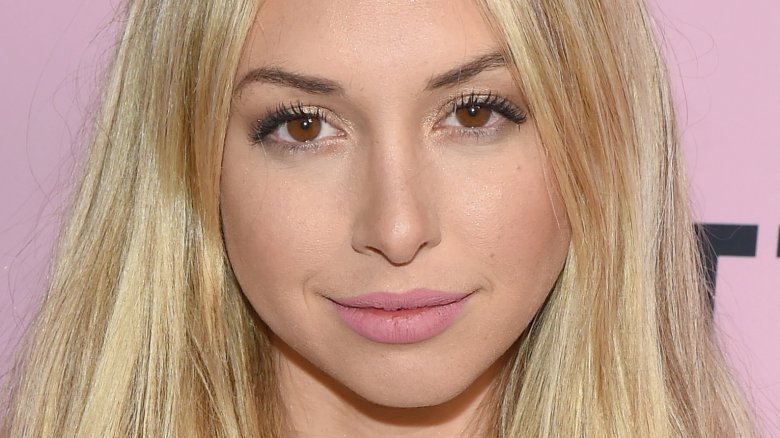 Getty Images
The reality star is heading back to Bachelor in Paradise, following a near-scandal that rocked the foundation of the show.
Though she did not return to the fourth season of BiP, Corinne Olympios will appear on the series' reunion special, according to E! News.
"I am very happy to be appearing on the Bachelor In Paradise Special," she said in a statement on Wednesday, July 12, 2017.
Her visit to the BiP set will likely mark the first time she'll have interacted with fellow contestant DeMario Jackson since Warner Bros. cleared him of any sexual misconduct on the show.
After Olympios and Jackson reportedly hooked up during the first day of filming the fourth season, the network suspended filming and launched an internal investigation to determine if Olympios was sober enough to have consented to sex. Once Warner Bros. determined no wrongdoing had taken place, Olympios continued on with her own investigation into the matter. Having once called herself a "victim," she later announced that her investigation had been "completed to [her] satisfaction."
A source later told E! News that Olympios is "excited to finally come out and speak."
That same source noted that Olympios has "no bad blood" with the show, stating, "They invited her to appear on the reunion and she wants to go. It's not a contractual thing. She's still close with her Bachelor family. She's looking forward to being back."
The insider also added that "it's not a big deal" for Olympios to mingle once more with Jackson as "she never blamed him for anything."
As Nicki Swift previously reported, Jackson announced that he is returning to BiP for the reunion episode and he's more than ready to bury the hatchet with Olympios. "I'm not one of those petty people. I'm a very forgiving person," he said. "If she wants to come up to me, we can talk on camera. We can talk offline. Whether it's there or in the future, 10 years from now."
Sounds like the reunion show's shaping up to be quite an episode.
Catch up on all the drama that went down by reading the ugly truth about the Bachelor in Paradise scandal.