Drew Barrymore Just Won An Award That No One Saw Coming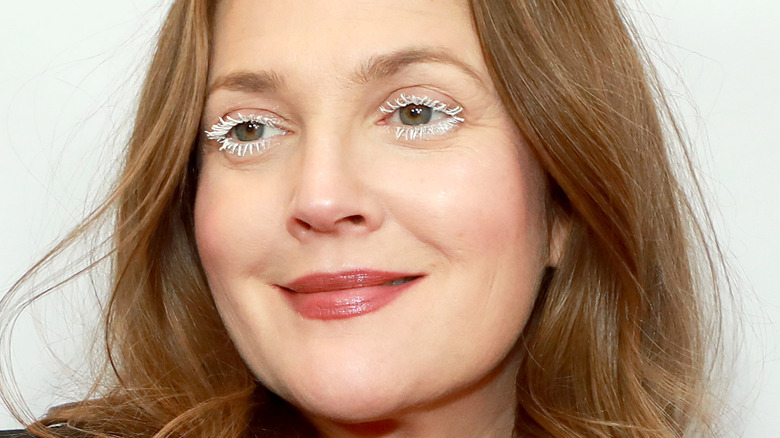 Jason Mendez/Getty Images
Drew Barrymore has been in the limelight almost since birth. Although her breakout role was undoubtedly as the precocious little sister in "E.T. the Extra-Terrestrial" when she was 7, she hadn't even celebrated her first birthday before her first commercial gig. It's no surprise that after decades of film and television work, Barrymore would look to other ventures to occupy her time, like her self-titled talk show, lifestyle brands, and magazine. Needless to say, she's taking a break from other screen work to focus on her businesses and family.
"I stopped doing movies when my kids were born because I've done it since I was in diapers — at 11 months old is when I started — and it was a no brainer to me to put making movies on a back-burner so that I can be present and raise my kids myself," she told "Radio Andy" in March 2021. But even taking a break from her film career can't stop Barrymore from garnering awards for herself, even if they are unconventional.
Drew Barrymore's latest award is one of her favorites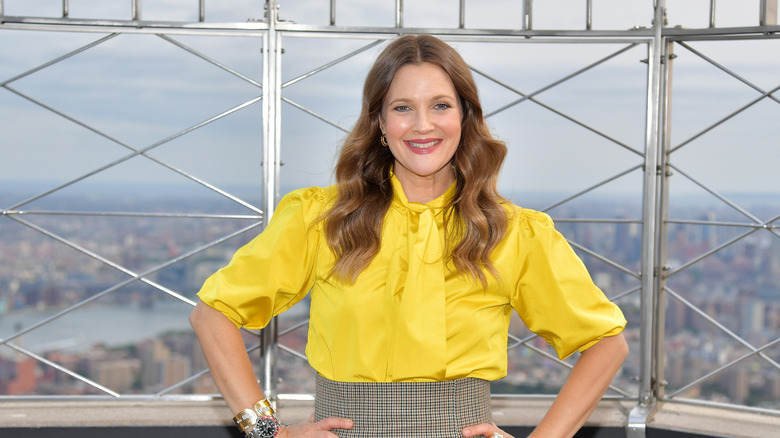 Michael Loccisano/Getty Images
When Drew Barrymore launched a new talk show in the middle of a pandemic, she probably didn't know whether it would be successful. Now in its second season with just over 250 episodes, "The Drew Barrymore Show" is iconic not just for its content, but its virility online.
Barrymore announced on her show that they were recipients of a 2021 Giphy Award for being a most-viewed Giphy clip. (It's this goofy clip of Barrymore and a cake if you haven't seen it.) She called her Giphy Award "one of my most proud awards that I have." This says a lot for a woman with 34 cinematic and television awards with 58 award nominations. She has quite an award legacy in her lifelong career.
Still, Barrymore's Giphy Award comes at a time when GIFs are apparently not fun anymore because the Boomers figured them out. That reality could lessen Barrymore's excitement, but nothing is going to get her down. "I was so excited to be a part of the Giphy legacy, you cannot take away our love language," she added. She said that people can't just decide a mode of communication isn't "cool anymore." No one can take Barrymore's joy away — we are not having a repeat of E.T.'s departure in 2022.