Drew Barrymore And Kate Hudson Candidly Reflect On Dating Wilson Brothers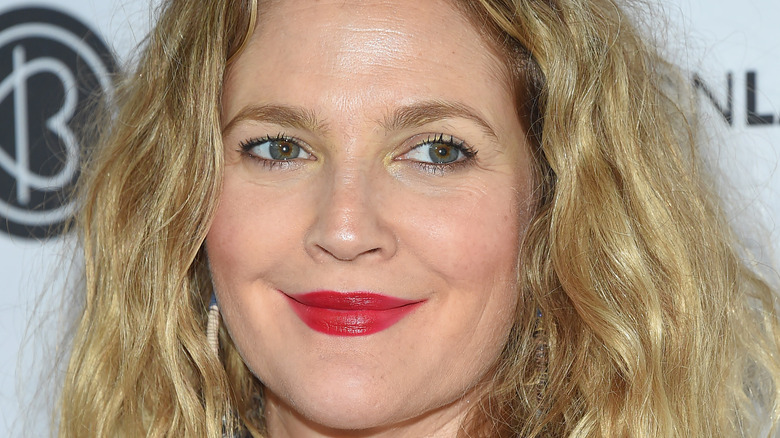 DFree/Shutterstock
It turns out that Kate Hudson and Drew Barrymore have more in common than the fact that they are iconic actors turned entrepreneurs, about the same age, and daughters of Hollywood royalty. When Hudson appeared as a guest on Drew Barrymore's daytime talk show, the duo reminded everyone that they both dated "a Wilson" for a period of time back in the day. Yes, when we say, "a Wilson," we're referring to brothers Luke Wilson and Owen Wilson. We know this may come as a shock to you, but from the sounds of things, the Wilson brothers really lived up to the ladies' man characters they both tend to play on screen — especially in their early careers. 
To refresh your memory, Barrymore and Luke dated for two years after meeting on the set of the movie "Home Fries" in 1997, according to PopSugar. Meanwhile, Hudson and Owen Wilson met in 2006 on the set of "You, Me, and Dupree" and reportedly carried on a turbulent three-year romance, according to InStyle. However, she never has confirmed the relationship publicly, so her saying she dated a "Wilson" is a big deal — even if she didn't say it was Owen.
So after 20-ish years, what tea are Hudson and Barrymore spilling?
Drew Barrymore and Kate Hudson had open relationships with Wilsons
Drew Barrymore and Kate Hudson acted just like long-lost besties during Hudson's guest spot on the January 27 episode of "The Drew Barrymore Show," reflecting on how they were "young and wild" when they first met at a bar in Santa Monica, while Barrymore was still dating Luke Wilson. 
"Shay-Jay's in Santa Monica, with a Wilson," Hudson said, referring to the name of the bar and Barrymore's then-beau. Barrymore agreed, "With a Wilson, and you were doing 'Alex and Emma' together, I think." Barrymore noted, "I was dating him," and at the same time both Hudson and Barrymore added, "He was also dating other people." Barrymore clarified that it was an "open relationship" and that, "we were young." The anecdote inspired an interesting — and juicy — reaction from Hudson, who quipped, "I've been there with a Wilson, too."
The good news is that nobody seems to have hard feelings about it. "It's so fun cause when you're young you're like, 'it's low stakes.' We're just young, we're having fun. We're all playing, acting, hanging out," Barrymore said. "You know, you're not taking it all so seriously and it was fun and we had the best time." Hudson agreed, saying, "We did, we had the best time."
Well, their relationships with the Wilsons may have been doomed, but it looks like Barrymore and Hudson's friendship was the love that was really meant to last.