The Truth About Owen And Luke Wilson's Relationship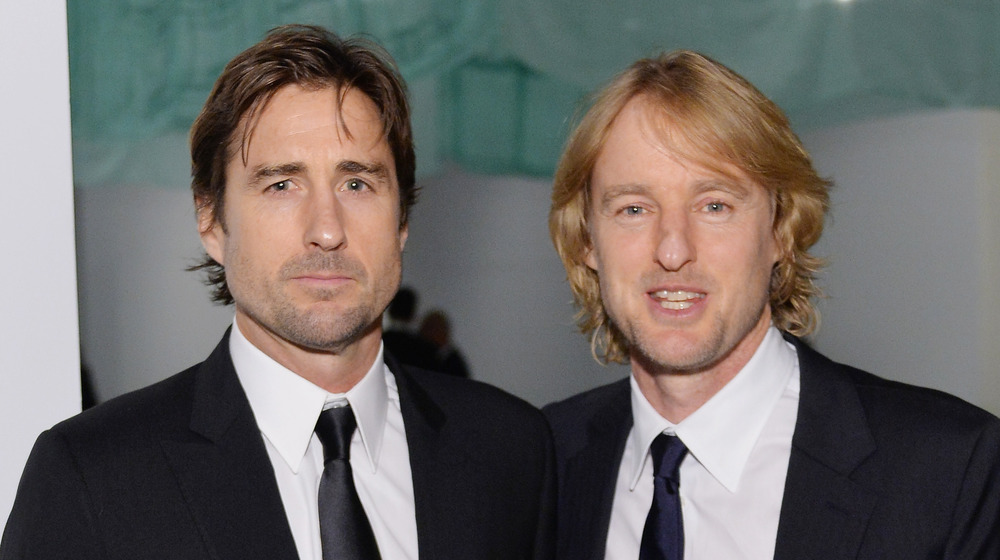 Stefanie Keenan/Getty Images
Are you a fan of Luke Wilson? If so, then there's a good chance that you're also fond of his celebrity sibling, Owen Wilson. Both are successful stars in their own right, thanks to their entertaining and enduring careers in show business. Although, to be honest, it can be hard to remember who is who.
"It's been 15 years since Vince Vaughn, Will Ferrell, and Owen Wilson attempted to snap out of their middle-aged funk by starting a fraternity in Old School. Wait, or was it Luke Wilson?" Entertainment Weekly asked in February 2018. Apparently, "this is the problem" when you and your famous family member "often shared the screen and similar roles."
However, before Luke and Owen found fame in Hollywood, they were young boys growing up in Dallas, Texas, which Luke told The Dallas Morning News "was just a great place to grow up." And did you know they have another brother named Andrew? Yep, indeed! He's a few years older than his siblings and also now in the entertainment industry, working as a writer and director.
Granted, there's no doubt Luke and Owen are the bigger stars of the trio, which is why fans are understandably curious not only about them as individuals, but also want to know all about their relationship as brothers. And while you might assume they're the best of buddies since they have so much in common, it turns out things aren't always quite as pleasant they seem.
Luke Wilson says working with Owen isn't always ideal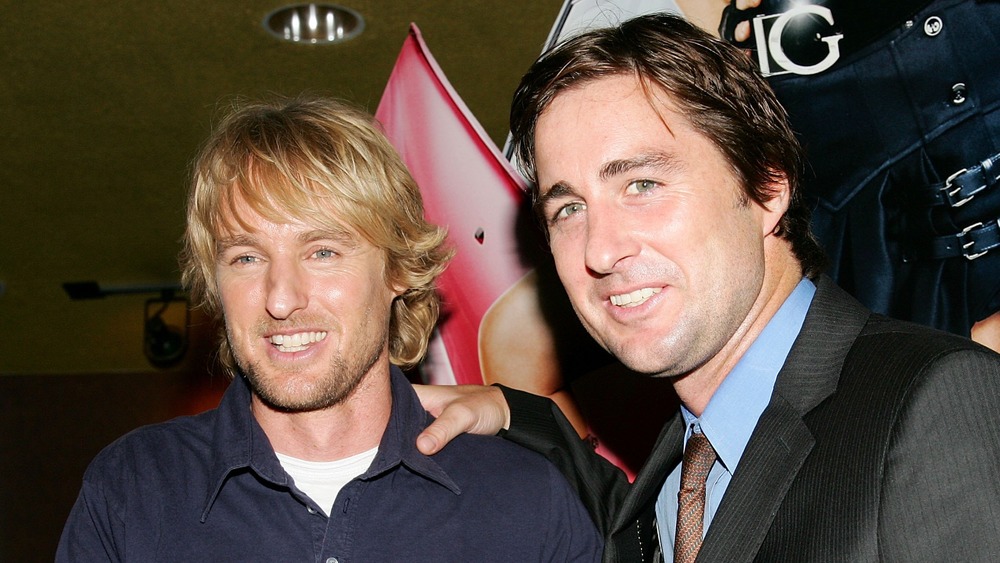 Evan Agostini/Getty Images
It seems safe to assume Luke Wilson and his brother, Owen Wilson, like each other. Or at least, they like to work together. They've teamed up multiple times over the years on films like 1996's Bottle Rocket and 2005's The Wendell Baker Story. However, when it comes to the latter, Luke and older brother Andrew Wilson directed Owen, according to People, and things didn't exactly go smoothly.
Luke told People what happened when his brother wasn't into what he was being told to do by his siblings on set: "Owen basically said he was done with the scene, and we didn't feel like we'd gotten it." He also revealed, "So Andrew is like, 'You're done? You're not going to do it again?' [He] looks at me, and I'm like, 'I can't, you're bigger than he is, just kick his a**.'"
While the brothers may revert back to childish physical behavior when problems crop up these days, Luke also claimed they have a connection that simply "makes things easier." He explained, "[We] just have the same kind of sense of humor. It's great to be so close to people you're working with."
Luke added that when he's not working with his brothers, he's always eager to reunite for a new project, especially if that involves their famous pal, director Wes Anderson. Saying he's "definitely... sure [it will] happen in the future," he admitted they "always want to put the band back together!"