The Untold Truth Of Owen Wilson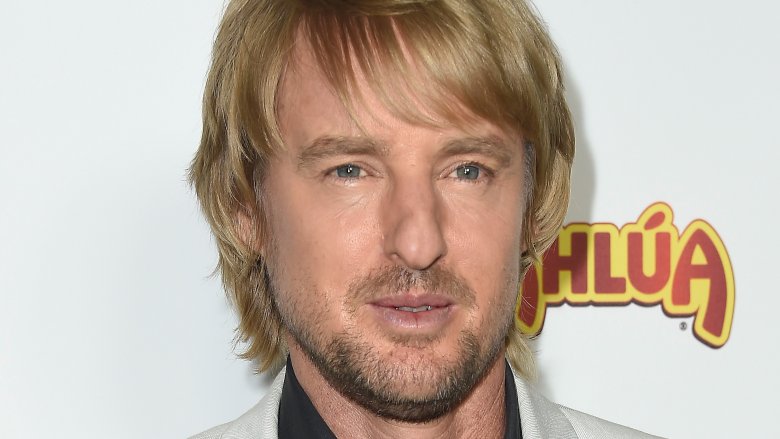 Getty Images
In the early 2000s, there was no bigger comedy star than Owen Wilson. A founding member of the so-called "Frat Pack," which included his brother, Luke, Ben Stiller, Vince Vaughn, and Will Ferrell, Wilson was also connected to the more cerebral, indie comedy of his friend and frequent writing partner, Wes Anderson. But behind Wilson's laid-back, smooth-talking charm is a whole different plot. 
It may be hard to believe that the guy whose movie characters are known for extolling the virtues of positive energy could secretly have been battling serious depression, weathering romantic struggles, and balancing a rocky transition to fame the whole time, but it's true. You'll no doubt be echoing his famous catchprase, "Wow," when you get all caught up on the untold truth of Owen Wilson.  
Let's start with that nose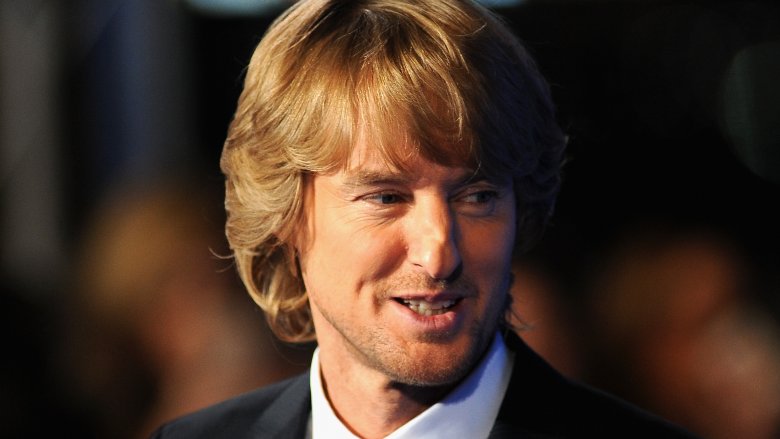 Getty Images
Though he understandably doesn't like to talk about it anymore, Owen Wilson once spilled the beans about his famously crooked schnoz to The LA Times. In a 2001 interview, he revealed that it had been broken twice; once during a fight in high school, and again "playing football with friends." "You look kind of odd, disfigured," Wilson said he's been told, adding, "You know, probably my nose wouldn't have been that great even if it hadn't been broken." Obviously, Wilson's asymmetrical appendage didn't stop him from becoming a leading man. Besides, Wilson has dealt with far bigger issues than a few bumps of the bridge of his nose...
He was expelled from prep school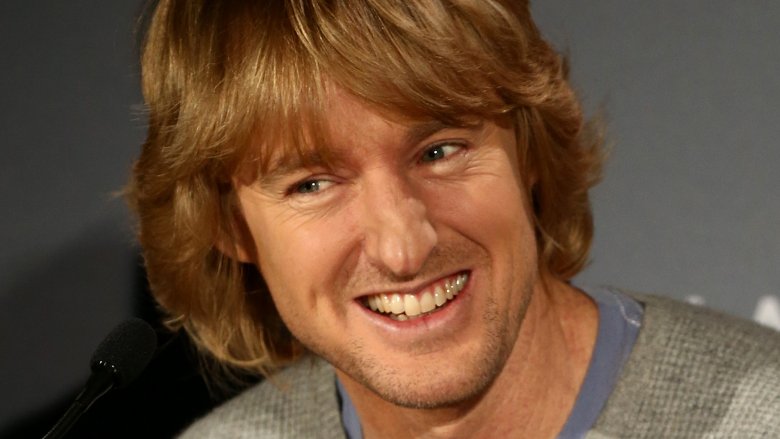 Getty Images
Raised in Texas by artistic parents, Owen Wilson appeared to live a carefree childhood filled with bohemian tales of unstructured wandering. But Wilson's younger brother, Luke, told The LA Times that he and his brothers were encouraged to read, weren't allowed to watch TV, and were a constant pain in their father's rear: "I can remember my dad getting irritated with us as kids all hanging around together. He said when we got together, we were our own lowest common denominator."
Their parents' no-nonsense parenting was put on full display when Owen was caught stealing his 10th grade geometry teacher's textbook. A student at Dallas' St. Mark's prep school, he swiped the book so he could copy the answers for an exam, according to People. After his expulsion, Owen was shipped off to military school in New Mexico, which "defined Owen in a way," said Luke. "It was there he met a kid that later introduced him to Wes [Anderson]."
He's battled depression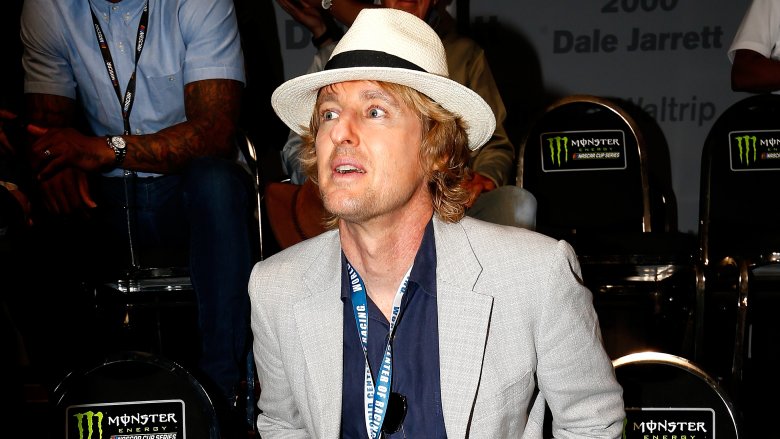 Getty Images
In a revealing 2005 Rolling Stone interview, Owen Wilson described himself as "an up-and-down person." He also admitted to being susceptible to bouts of sadness, saying "I've started to notice that, as you get older, mental health is as fragile as physical health. I've never had a breakdown, but you can really get side-swiped by stuff like depression."
This gloomy disposition took hold of Wilson following the lackluster audience response to his feature film debut, Bottle Rocket. Though it was critically acclaimed and would later become a cult classic, Bottle Rocket was a box office bomb that even caused Wilson to go into hiding for a while. According to a 2005 Playboy interview (via CNN), Wilson said, "If a movie goes south, it might not capsize me the way it used to. But I still have a terrible fear of failure. I'm a huge worrier." He even told Maxim (via IOL) that the film's failure caused him to seriously consider enlisting in the Marines. While he conceded that he's gotten better at accepting rejection, a few years later, those worries would culminate in a near-fatal tragedy.
He attempted suicide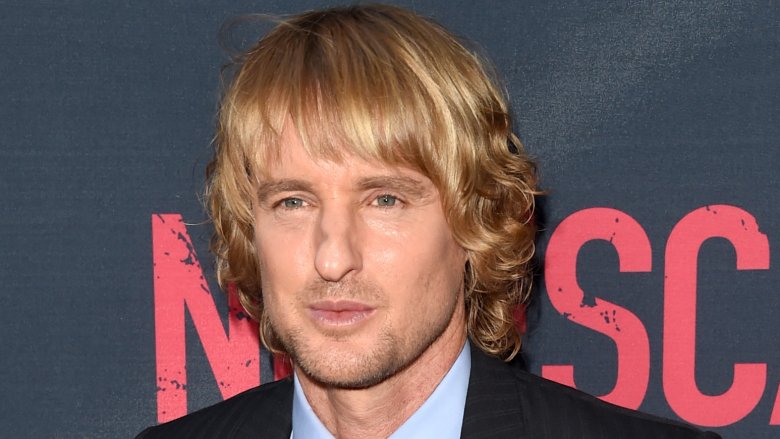 Getty Images
In 2007, The New York Post reported that Owen Wilson was rushed to Cedars-Sinai Medical Center after "trying to commit suicide by overdosing on pills and slitting his wrist in the wake of a bitter blowup with a close pal." Wilson's only comment on the matter was: "I respectfully ask that the media allow me to receive care and heal in private during this difficult time."
Speaking with People, Wilson's friends admitted to having seen signs of his depression. Though Bottle Rocket producer Polly Platt said that she couldn't believe Wilson would ever attempt suicide, she admitted, "Oh, he has a dark side, definitely." Another friend likened Wilson to the late John Belushi, saying, "He has demons; on some level, he's managed them for years." Another source even alleged that Wilson turned to drugs to manage his dark moods, landing himself in rehab at least twice. Of course, that hasn't been confirmed. As of this writing, he seems to be doing fine, so hopefully he's found a healthy way to deal with his depression.
He has three kids with three different women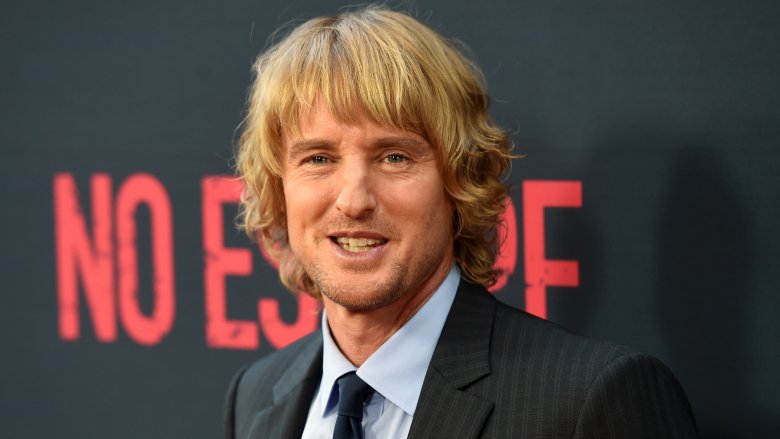 Getty Images
Wilson has fathered several children, starting back in January 2011, when Wilson's first son, Robert, was born to his then-girlfriend, Jade Duell. The couple even managed to keep the pregnancy a secret until the day before the birth, according to People. Three years later, Wilson's second son, Finn, was born to Caroline Lindqvist, with whom Wilson was not romantically involved at the time. In October 2018, a sister joined the mix when Wilson welcomed daughter Lyla with longtime, but since-estranged girlfriend, Varunie Vongsvirates.
And we should say here that we're not passing judgement in any way. It's just a fact that Wilson doesn't seem to keep a lonely stable, if you catch our drift. But Wilson appears to have adapted well to fatherhood the first two times around. On top of being spotted out bike riding and shopping with his kids, he's gone on Ellen and shared adorable home videos on multiple occasions. While he seems to be a doting dad to his sons, his fatherly behavior reportedly doesn't carry over to daughter Lyla.  
He lost his dad to Alzheimer's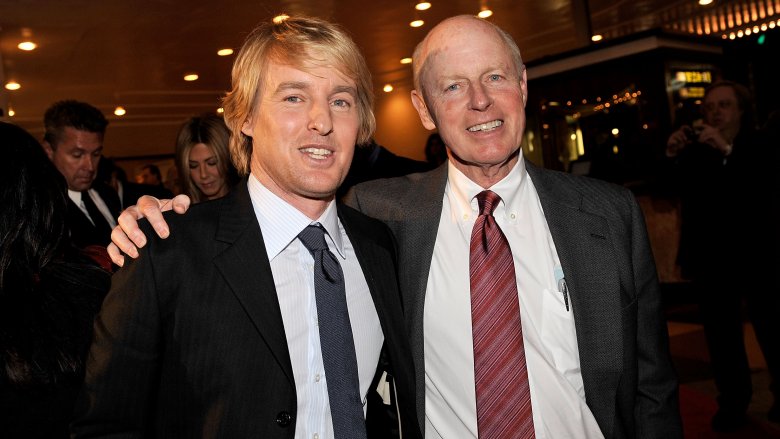 Getty Images
Though Owen Wilson has remained relatively tight-lipped about his private life throughout his career, in August 2015, he opened up about his father, Robert A. "Bob" Wilson's battle with Alzheimer's Disease. Speaking with The Dallas Morning News (via Page Six), Owen said, "It's a rough thing. It's one of those things where if somebody had said 10 years ago, when my dad and I were joking around, having a putting match, that this is the position your dad's going to be in ... you'd think, 'Gosh, I won't be able to handle that. That's just not possible.'"
Bob — who was something of a behind-the-scenes TV legend in his own right, according to Variety — lost his life to the disease on May 5, 2017. At Bob's memorial, Owen remarked on his father's influence on the family, calling him "the person who kept the band together, the straw that stirred the drink." He continued, "And he did it with his love, his humor, his energy and his thoughtfulness. ... I'm proud of the music he created, because it was really beautiful."
He's not a fan of prophylactics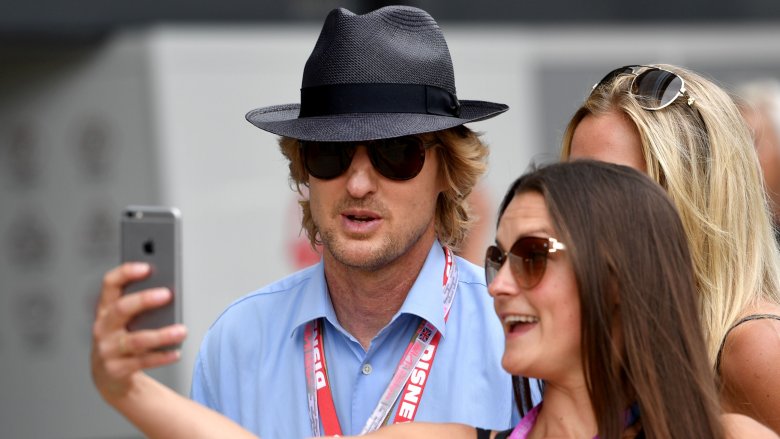 Getty Images
With a nickname like "The Butterscotch Stallion" — no, we did not make that up — Owen Wilson is bound to have tales of the sexual misadventures. One of the most infamous of such was story run by The New York Post in which a woman detailed an evening with Wilson that consisted of nothing but him allegedly "licking her buttocks for over two hours." When asked about the story by Rolling Stone, Wilson shrugged it off, saying, "It's like, 'Who cares?' I play it as it lays. ... There's lots of different paths to the waterfall. You don't have to be Don Juan."
In the same interview, Wilson also said, "It seems to me if a girl has a good a**, she has a good body, but I'd almost just as soon not have sex if you're going to have to wear one of those [presumably meaning a condom], even though it's hard to find the moral high ground when making that argument to a girl." Classy, no?
What's up with his relationship with his daughter?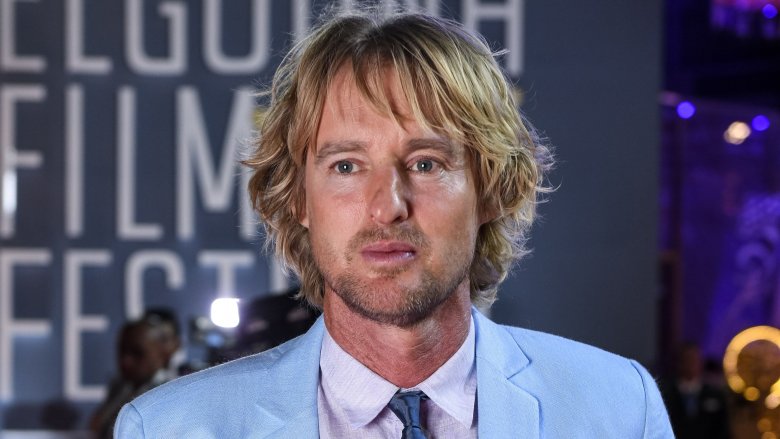 Getty Images
The birth of Owen Wilson's third child, daughter Lyla, came with a whiff of tabloid controversy. The celeb press first announced the news by revealing that Lyla's mom slapped Wilson with paternity claim, with which he willingly complied. However, since finding out he was going to be a dad for a third time, Wilson reportedly hasn't been so cooperative.
According a source speaking with Us Weekly, the "Father Figures" star "refuses to meet his daughter," and did not make any effort to retain legal visitation with her in a custody hearing. Though Wilson's camp refused to comment on what it called "a private matter," the source went so far as to allege that Wilson stonewalled Lyla's mom, his ex-girlfriend of five years, Varunie Vongsvirates, throughout her pregnancy and thereafter.
Fortunately, the tab also reported that baby Lyla, who "has fair skin, blonde hair and blue eyes ... just like Owen" is doing just fine. Vongsvirates has kept fans updated on the little one's status on social media, posting her first snap to Instagram in October 2018 with the caption, "My sweet little princess." Awe!
He became a bit of a diva after the fame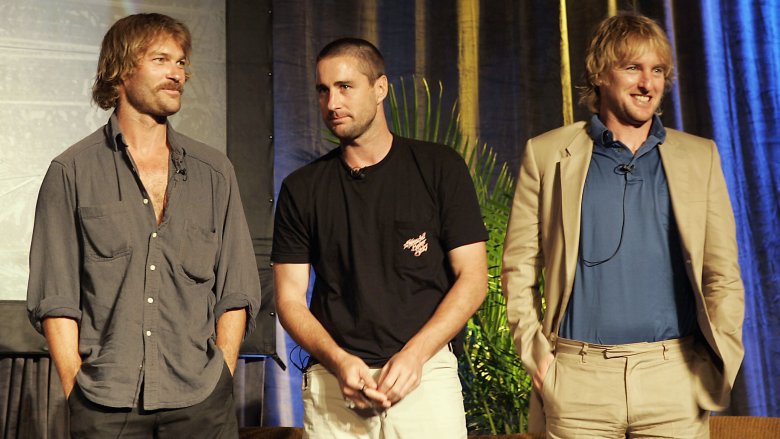 Getty Images
As the most successful Wilson brother, Owen Wilson seems to have let fame go to his head the most. Speaking with Interview, Wilson remarked that he's only ever auditioned for one role (1996's The Cable Guy), and that his acting career was mostly a lucky fluke, as his friend and roommate, director Wes Anderson, cast him out of desperation. After that, people just started offering Wilson roles.
But at some point, Anderson noticed a change in Wilson. Speaking with The LA Times, Anderson recalled how Wilson read off of his script during a rehearsal with Hollywood legend Gene Hackman, and how, when he suggested that Wilson should have memorized his lines, Wilson reportedly replied, "Wes, this is my seventh movie. This is the way I do it."
Then there was the time Wilson didn't show up for a New York Times panel he was supposed to do with his brothers. According to People, Luke tried to cover for him, saying he wasn't feeling well, but Andrew took a swipe at Owen, saying, "Elizabeth Taylor called it exhaustion."