Evangeline Lilly's Latest Public Drama Might Be Her Most Controversial Yet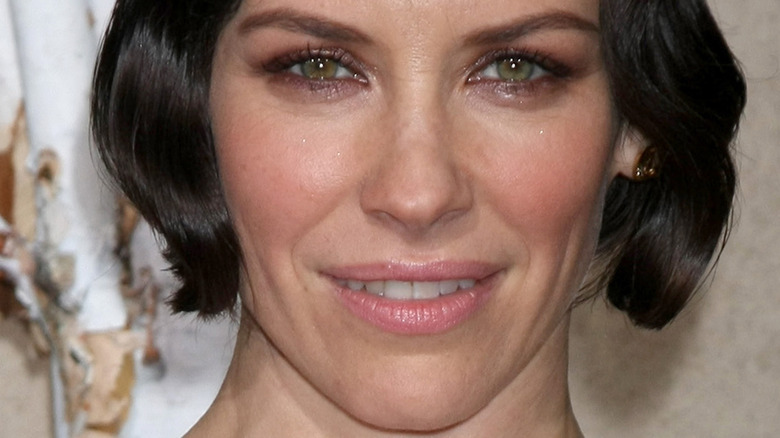 Kathy Hutchins/Shutterstock
Evangeline Lilly has found herself in some very hot water after sharing her pretty controversial opinion on social media. "Avengers: Endgame" and "Lost" star Lilly has hardly been a stranger to controversy over the years, hitting the headlines more than once for being outspoken about big issues.
Perhaps most notably was her take on the COVID-19 pandemic back in March 2020 when lockdowns begin to happen all over the world as she refused to self-isolate and wasn't afraid to let the world know. The star took to Instagram to make her opinion on the world shutting down very clear as she shared a photo of a cup of tea after taking her kids to gymnastics camp. "They all washed their hands before going in. They are playing and laughing," she captioned the snap, adding the hashtag, "#businessasusual."
A fan then asked in the comments section "No Corona House Arrest?," according to USA Today, to which she responded in the comments section, "Not for this family." She then suggested in another unfounded comment the pandemic could have been a distraction from the 2020 U.S. election and urged her followers to be "vigilant."
Lilly apologized for her comments on Instagram later that month and claimed she had been "social distancing," but showed "insensitivity." She continued, "the world is rallying to find a way to stop this very real threat, and my ensuing silence has sent a dismissive, arrogant and cryptic message."
But it seems like that stance may have changed...
Evangeline Lilly's anti-vaccine rally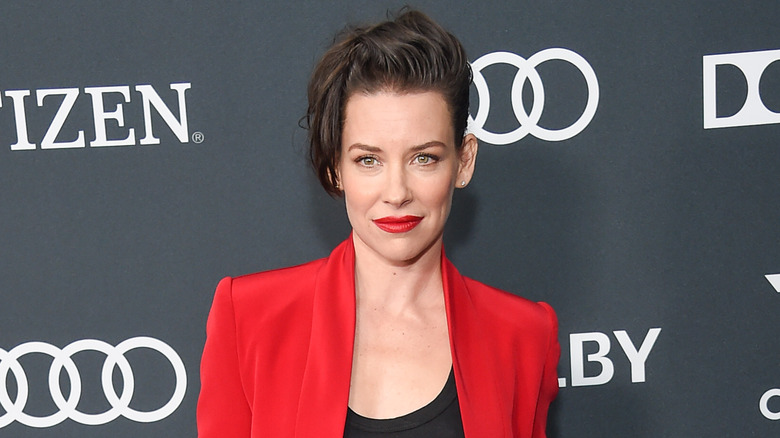 DFree/Shutterstock
Evangeline Lilly hit the headlines over the COVID-19 pandemic again after attending a rally against vaccines. The star shared several black and white photos from an event in Washington D.C. to Instagram on January 27 and claimed she attended to "support bodily sovereignty while Canadian truckers were rallying for their cross-country, peaceful convoy in support of the same thing."
She wrote she didn't believe anyone should be "forced to inject their body with anything, against their will," adding, "This is not the way. This is not safe. This is not healthy. This is not love. I understand the world is in fear, but I don't believe that answering fear with force will fix our problems." She then signed off, "I was pro choice before COVID and I am still pro choice today."
The post went against government guidelines, which have confirmed the vaccine is very much safe and, with multiple doses, vastly increases the likelihood of not getting seriously ill with COVID-19.
Lilly's bold post came after she confirmed via an Instagram comment in March 2020 that she was "immune compromised at the moment," adding, "Some people value their lives over freedom, some people value freedom over their lives. We all make our choices" (via Page Six). She even described COVID-19 as a mere "respiratory flu," despite WHO confirming that some who contract the potentially deadly virus will "become seriously ill," particularly if they have a pre-existing medical condition or are not vaccinated.