The Truth About Chris Daughtry's Wife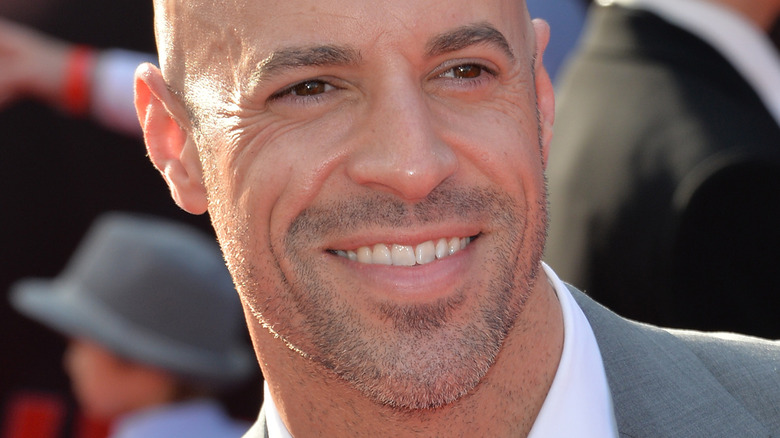 Jaguar PS/Shutterstock
After ranking fourth place on "American Idol" during the singing competition's fifth season in 2006, "Home" musician Chris Daughtry quickly found himself surrounded by a fanbase that has supported and loved his work ever since. He released his first album "Daughtry" the same year he started gaining followers from his time on TV and it soon reached No. 1 on the Billboard 200. The "Crawling Back to You" singer's been on numerous tours around the world despite losing out on the title, including his first international tour titled "Leave This Town," which kicked off in 2009. 
But the singer has admitted being on the road has provided its fair share of challenges throughout his two-decade marriage to his wife, Deanna Daughtry, admitting to People in June 2019 that he hasn't always been as committed to his wife as he is now. And although the rock singer's wife attempts to stay out of the spotlight, the duo has been honest with the world about both the good times and the bad. In recent years, the couple took their bond to the radio and expressed one of his wife's lifetime struggles through a song she wrote. 
Deanna Daughtry has been by her husband's side for more than two decades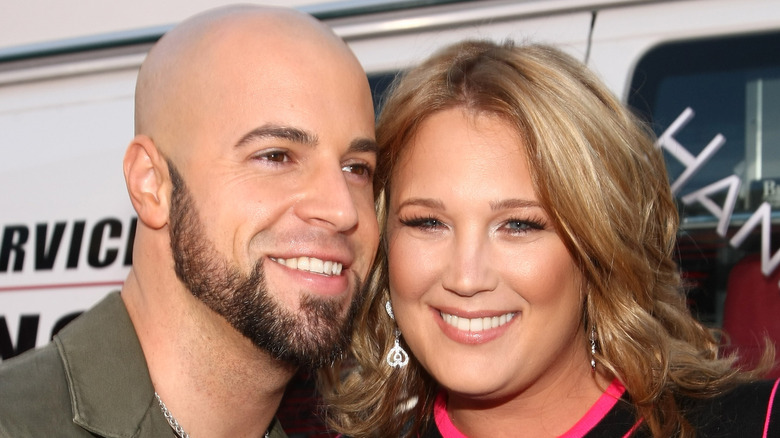 Alberto E. Rodriguez/Getty Images
In November 2000, singer-songwriter Chris Daughtry was working as a vacuum cleaner salesman when he married his wife of two decades, Deanna Daughtry, who was married prior to meeting him for an unknown amount of time. The two remained seemingly happy and out of the spotlight for about six years after they tied the knot until Chris rose to fame on the fifth season of "American Idol," according to People. The rocker admitted his increased stardom got to him and he was not faithful to his wife at the beginning of his career, "Honestly, I look back and I had no idea who I was." Deanna has healed from the situation and voiced that she knew her husband's cheating "didn't really have anything to do with me. It never does." Chris said he adores his wife because "she just dealt with some real bulls*** of mine."
The pair credits therapy for helping them move on from their issues, and even Chris hired a counselor to be by his side while on tour to keep him on track with the duo's main focus: their combined four children. The rocker's wife had two children with her ex-husband and the couple added a pair of twins to the mix via surrogate in November 2020, as Deanna was unable to conceive due to a partial hysterectomy in 2016. However, their 25-year-old daughter, Hannah Price, died by suicide in 2021, NBC News confirmed. 
If you or anyone you know is having suicidal thoughts, please call the National Suicide Prevention Lifeline​ at​ 1-800-273-TALK (8255)​.
Chris Daughtry has always supported his wife through her struggles with her sexuality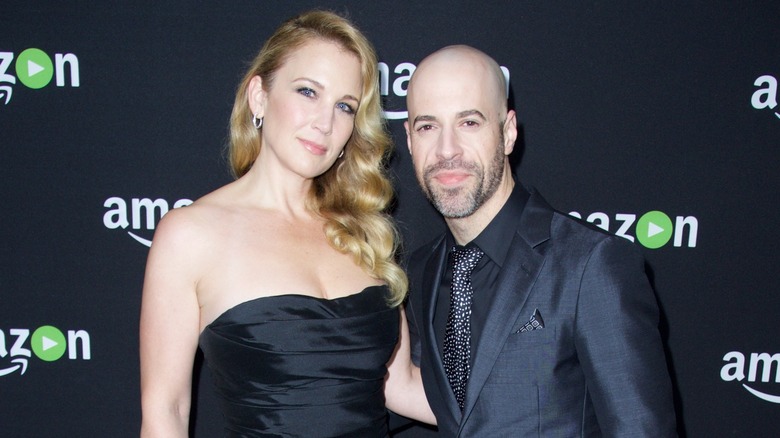 Earl Gibson Iii/Getty Images
Platinum-selling rocker Chris Daughtry and his wife Deanna Daughtry have been open about the difficulties they have overcome throughout their 21-year marriage, like infidelity, their daughter Hannah's death, and Deanna's lifetime struggle with her sexual identity — something she mostly kept hidden until seven years ago. And when Deanna publicly revealed that she was bisexual in 2015, her husband was right there to support her, as she had always been open and honest with him throughout their entire relationship. 
In August 2018, the couple worked together on a song for his album "Cage to Rattle" and released "As You Are," a song written mostly by Deanna about her coming to terms with her sexual identity, which appeared on Chris' first new album in five years. The song's music video served as a message of support for the LGBTQ community and featured Pride flags waving with the rock singer doting over his wife. "This song is for everyone who feels different, alone, misunderstood, or unloved in any way," Chris explained to Billboard in 2019. Deanna also told People that the singer's "grown so, so much" in their 21 years together, adding that he has "been an amazing support for me in my struggles in dealing with my sexuality."