Rihanna's Dad Has Emotional Reaction To Her Pregnancy News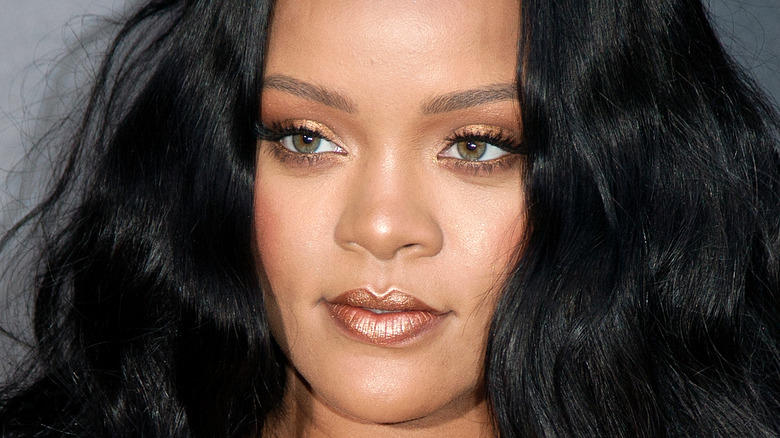 Andrea Raffin/Shutterstock
Rihanna shocked the world when she announced her first-ever pregnancy with her boyfriend, rapper A$AP Rocky. The two revealed their big news on January 31 with stunning photos, published by People, of the couple strolling in New York City showing off the "Work" singer's exposed baby bump.
While the news came as a surprise to Rihanna's fans, the Barbadian musician has expressed her desire to become a mother for some time now. "Hell, yeah," Rihanna said of the possibility of single motherhood to British Vogue in 2020. "[People] diminish you as a mother if there's not a dad in your kids' lives. But the only thing that matters is happiness, that's the only healthy relationship between a parent and a child. That's the only thing that can raise a child truly, is love." When asked where she saw herself in ten years, Rihanna told the outlet she sees herself with "three or four" kids at the "ancient" age of 42.
The music icon and brand mogul is entering a new chapter with her beau A$AP — although he isn't the only person close to Rihanna who is supporting her motherhood journey. Rihanna's dad, Ronald Fenty, had an emotional reaction to the baby news.
Rihanna's dad was 'so happy' to hear pregnancy news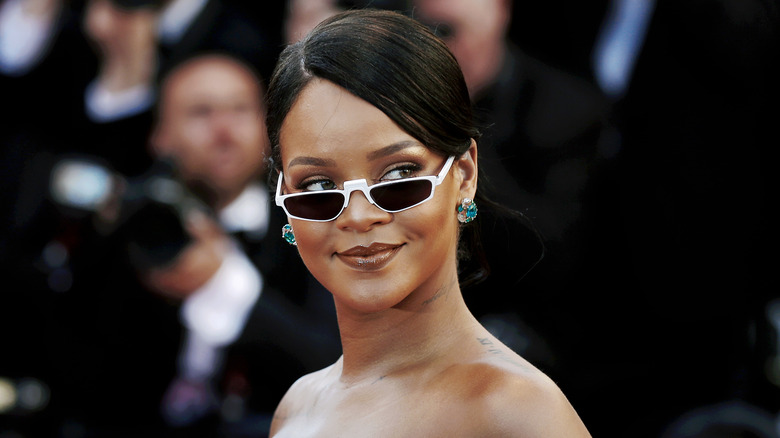 Andrea Raffin/Shutterstock
Rihanna's father, Ronald Fenty, is over the moon about his daughter's pregnancy announcement. "I'm ecstatic," the Barbados resident told Page Six on February 1. "I'm so happy that I jumped for joy. I'm still so excited." The Fenty Beauty creator's dad further gushed about his daughter to the outlet, sharing, "Rihanna always said that she wanted children, she loves kids. She always takes care of her cousins' kids...she's going to be a good mom."
Fenty's emotional response to his daughter's baby news suggests the family members are working toward a closer relationship. Rihanna filed a lawsuit against Fenty in 2019 for false advertising and invasion of privacy after she accused him of misusing her name to benefit his own entertainment company, BBC reported. According to the outlet, Rih dropped the suit in 2021 after reaching an out-of-court agreement with her father.
Through her upbringing, Rihanna's father struggled with alcoholism and drug addiction. "It's fair to say I had a few humps and bumps along the way while growing up," Rihanna said of her father's addiction issues to the Mirror in 2007. During that time, the pop singer was working toward moving on from her family's turbulent past. "At the end of the day, I don't think about it anymore and it doesn't make me angry. Despite Dad's problems, I still vividly remember all the good things like playing with him on the beach and catching crabs together." From the sound of Ronald's reaction, more days like that could be on the horizon.